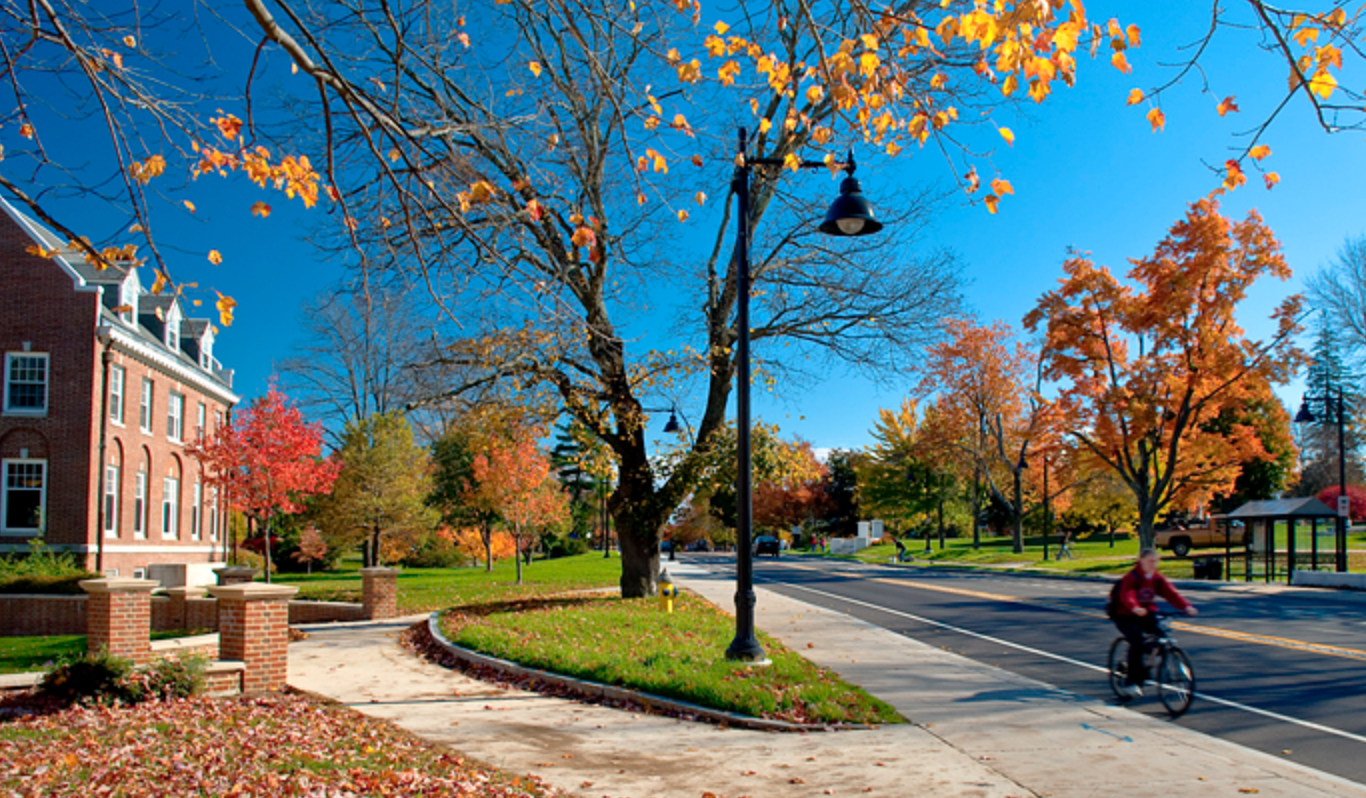 There are many things about the University of New Hampshire that are unique and not found at many other universities. Here are 5 things that set UNH apart from other universities around the country.
1.Cats Cache.
UNH has a very unique and convenient system of cats cache. Students can put money onto their student ID's under "cat's cache" and have access to it to spend it in places like Dunkin Donuts on campus, the bookstore, and some places around campus, such as Hannaford market. It is convenient and is helpful when you forget your wallet and find yourself hungry at DHOP.
2. Main Street.
Not many other universities have a Main St. with shops and conveniences for their students. Not only is Main St. a place to go with your friends on the weekends, but it is also a great place to shop for your necessities while you're away from home. A lot of stores on Main St. accept cat's cache as well! 
3. The Discovery Program.
This could be a great thing for some students, but not for others. The discovery program at UNH requires students to take 8-10 general education courses in all different subjects. They are a requirement to graduate, but they make receiving your general education credits a little bit more enjoyable. 
4. The giant campus.
UNH has one of the most spread out campuses in the US. Everything is a long walk, especially when we start getting into colder temperatures. Have friends visit from other universities, and they are sure to comment on how large our campus is and how much walking needs to be done. 
5. The fanbase at sporting events.
The UNH catpack is unlike any other university fanbase. With rehearsed chants, and posters that make it to every game, students from other universities will be shocked and impressed by how much the students of UNH love to support their school.
Overall, UNH has many quirks and other things that set it apart from other colleges around the country. If you're looking for a university with a few unique aspects, consider the University of New Hampshire.
---
---
Related Articles