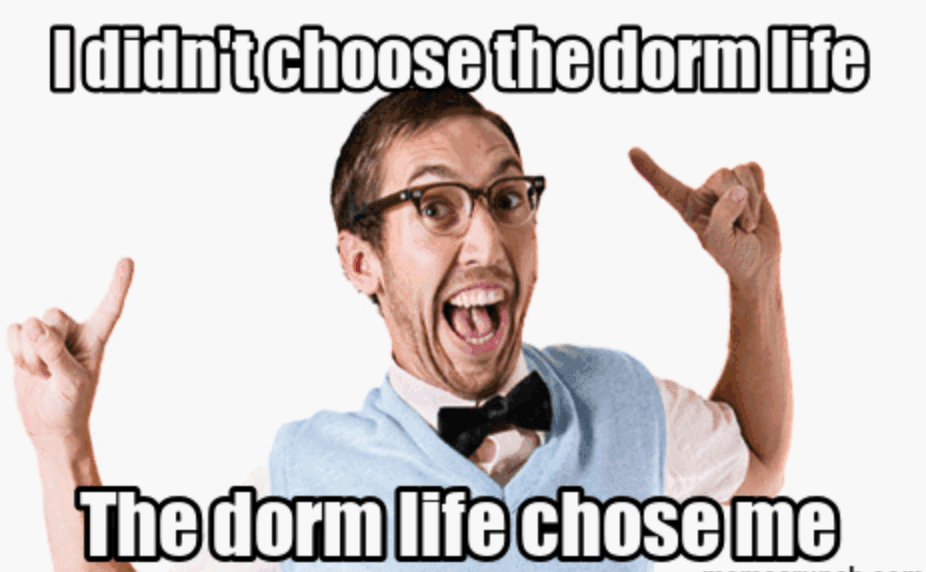 Anyone coming to the University of New Hampshire as a freshmen will most likely wonder about how their living situation will be in the dorms. There are many important things that every incoming freshmen should know before moving in for the year! Here are 5 things you need to know about dorm life at the University of New Hampshire.
1.The showers aren't as bad as you think they are. 
Believe it or not, the showers and the bathrooms in the UNH dorms are not as horrifying as most incoming freshmen make them out to be. They are nothing like your showers at home, but they are private and they are cleaned every day. Do not be afraid of sharing a bathroom with others on your floor, it is not as bad as you're expecting.
2. Quiet hours are usually ignored. 
Although quiet hours do exist, and are posted around the dorm, most freshmen dorms are loud most of the time. If you are a person that likes quiet and going to bed at an earlier time, consider living in a dorm filled with students of all grades. Dorms are filled with lots of different people with lots of different schedules, consider this when choosing your dorm!
3. The dorm rooms are never going to feel big enough.
Be mindful of what you buy for your dorm room, because it will feel like the size of a shoebox when you first move in. Most incoming freshmen are not used to living with another person, and on top of that, are not used to living in such a small space. Be prepared for this and bring lots of storage for under your bed to make the room feel less cluttered. 
4. There are lots of social events planned year round.
The RA's at UNH do a great job of making all of the freshmen feel at home during their first year. There will be weekly social events for everyone to attend in order to make friends and meet the people living around you. 
5. Leaving your door open is a normal thing.
Most freshmen really make an effort to meet new people and make friends during their first year at UNH, so it is completely normal to leave your door open and welcome people in. Do not be afraid to put yourself out there and make new friends!
All together, the adjustment to dorm life may be challenging for many college freshmen. Meet people in your hall, and make the most out of your time here at UNH.
---
---
Related Articles