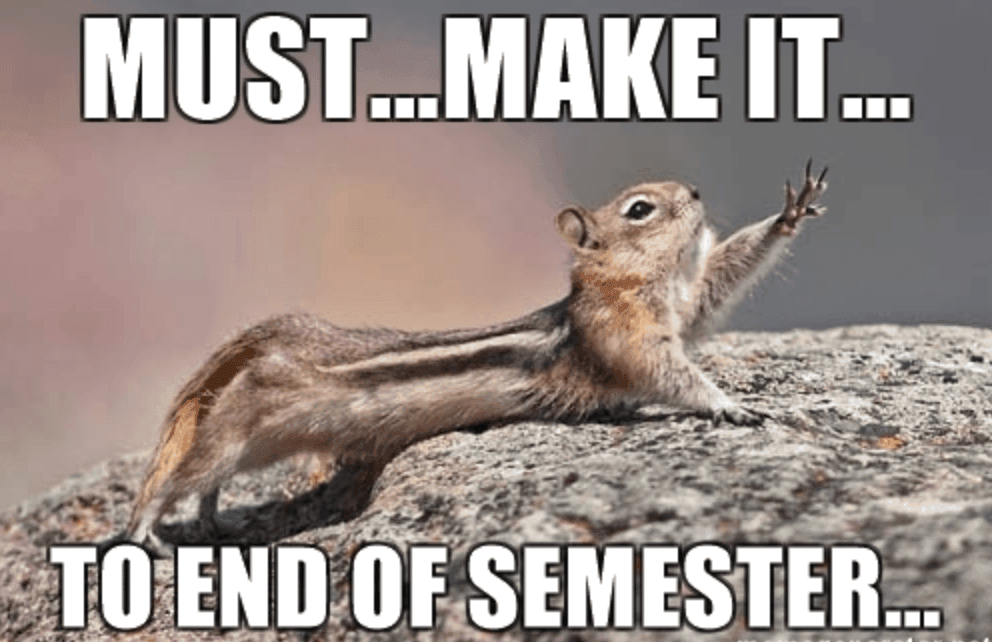 With the end of the semester quickly approaching, it may be challenging for some students to keep their motivation level up in order to complete their remaining assignments. Although it may be tough, there are ways you can ensure that you will be able to finish your semester successfully! Here are 5 tips on how to do so at the University of New Hampshire.
1.Work on homework in Dimond Library.
Going to do your homework in the library rather than your dorm room may help motivate you because you will be surrounded by students rushing to finish up their assignments with little time left. Being in a library setting will force you to do your work rather than watch Netflix, or procrastinate your remaining assignments.
2. Make sure you're still using your planner.
Planners tend to be forgotten about towards the end of the semester. Although this is easy to do, it is crucial that you continue to write your assignments down and stay on top of things. This way, you will be organized and you will not forget to complete anything before it is due!
3. Pay attention to on-campus events to give yourself a break.
Your brain is already tired at this point in the semester, and if you spend all your time constantly doing work, it will become harder to keep yourself motivated to finish everything. With the holidays quickly approaching, the University of New Hampshire puts together various activities for students to participate to get into the spirit! Take a break from your work and spend some time at one of these events for some much needed recharging time. 
4. Don't give into the temptation of parties when you have work to get done.
Although it may have been possible to put your homework off during the weekends to spend time with friends, this may not be the case anymore. As the end of the semester approaches, it is important that you are spending the right amount of time on your schoolwork to complete it to the best of your ability. So, if this means a night in instead of a night out for a weekend, that is completely okay and probably necessary. 
5. Create a countdown. 
Download a countdown app on your phone and start counting down the days until the end of the semester. It will help you keep track of how much time you have left, and motivate you to finish strong during your last few weeks on campus! 
Overall, the end of the semester can be a challenge for all of us. Power through, and know that the holiday season is close by!
---
---
Related Articles