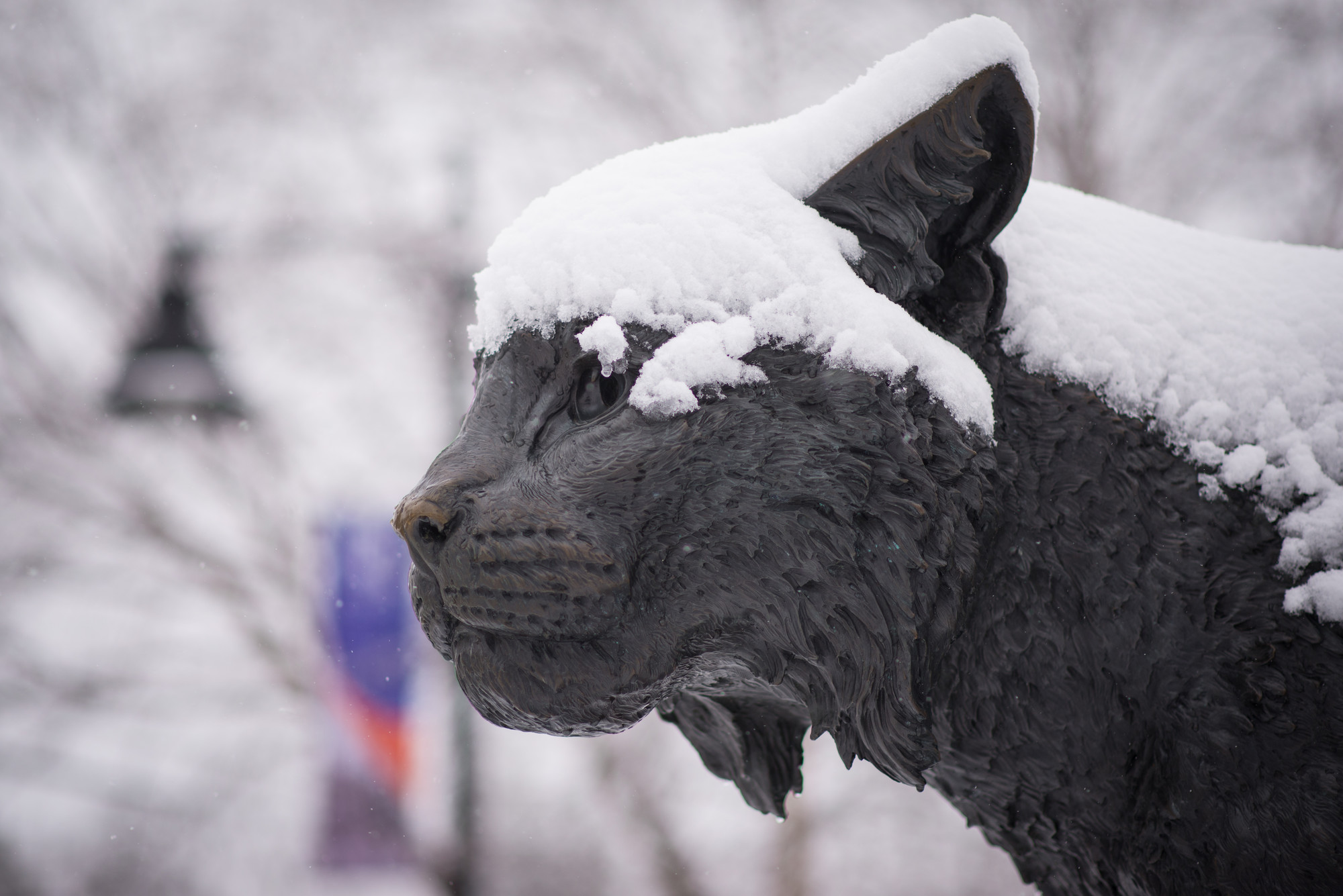 Most of us do not look forward to the cold weather that consumes most of the school year. Although winter is not nearly as great as summer, the University of New Hampshire is the place to be during the season. Here are 5 activities at and around UNH that make winters more fun for every Wildcat!
1. Sledding on snow days.
Every UNH student knows what a snow day means! Grab your sled and head over to some of the hills on campus, and you're sure to find tons of other students having fun in the snow during their day off. You get to spend some much needed time with friends, and get to behave like  a kid again (at least for the day).
2. Holiday activities. 
UNH hosts some of the best holiday activities around Christmas time. Attend events in the MUB that are holiday themed, as well as the annual holiday skate held in the Whittemore Center at the beginning of December, and get into the holiday spirit with your fellow wildcats.
3. The mountains are only an hour away!
Enjoy skiing or snowboarding? Luckily, you are in the same state as the White Mountains, home to some of the best ski trails in the country. Plan a winter weekend away with friends and go skiing at some of the beautiful New Hampshire ski resorts that are only a car ride away!
4. Hockey games. 
Everyone at the University of New Hampshire knows that things get serious when hockey season rolls around. The winter months are filled with competitive match-ups for our D1 hockey team that are sure to make for an interesting night for students at the Whitt! Enjoy cheering UNH on in the student section in the arena this winter!
5. Dorm decorating!
Most dorms at UNH organize a dorm-hall-decorating social for the residents within the hall! Get into the spirit of the holidays with your neighbors and decorate your home away from home!
As a UNH student, there is always something to do in the winter, whether it be on campus, or a little bit farther down the road. If you're not a fan of snow, you will be once you spend a winter at the University of New Hampshire. Be sure to expect lots of snow, lots of good hockey, and lots of holiday cheer this winter. Go Wildcats!
---
---
Related Articles