If you attend the University of New Hampshire, you know that there is never a dull moment on campus. From student orgs, to sports games, to other events that are constantly being planned, you will always have something to do at UNH on the weekends. One of our most popular buildings on campus, the Memorial Union Building (MUB) is home to many student activities and events. Here are 5 things to do at the MUB during your weekends on campus.
1.Go to a movie.
With a movie theater located right inside the MUB, there is always something to do when you're feeling bored on a weekend. Movie showings are all of fairly new titles, and there is no cost for students to get in. Enjoy a movie and some yummy snacks with your friends this weekend.
2. The game room.
Located in the basement of the MUB is a huge game room that many students hang out in during their free time. Pool tables, ping pong tables, foosball tables, Wiis, Xbox, Playstations, etc. can all be found here. Enjoy a chill night with your friends in the game room.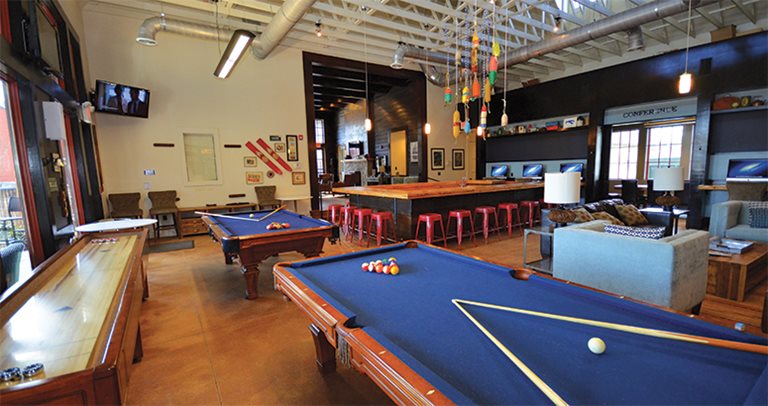 3. Free stuff!
There is almost always an event going on in the MUB that involves free stuff. We all know that free stuff attracts college students, so head on over to the MUB, hear about different campus orgs, and snag yourself some free Wildcat gear.
4. Attend a comedian show.
UNH usually has comedians scheduled during a lot of the weekends in order to relieve the stress of a college workload for students. If you like to laugh and have nothing to do on a Friday night, head over to the MUB and attend a comedian show!
5. Lounge in the bean bag room.
Everyone loves a giant bean bag, and even more, everyone loves to lay on one. If you have some studying to do but want to get out of your dorm or the library, head over to the MUB and get yourself a giant bean bag. A relaxing and quiet space for you to use for some good studying time!
The University of New Hampshire never lets students on campus have a boring weekend. With countless events being hosted in the MUB, and some great friends, you can make every weekend a good one here in Wildcat Country.
---
---
Related Articles