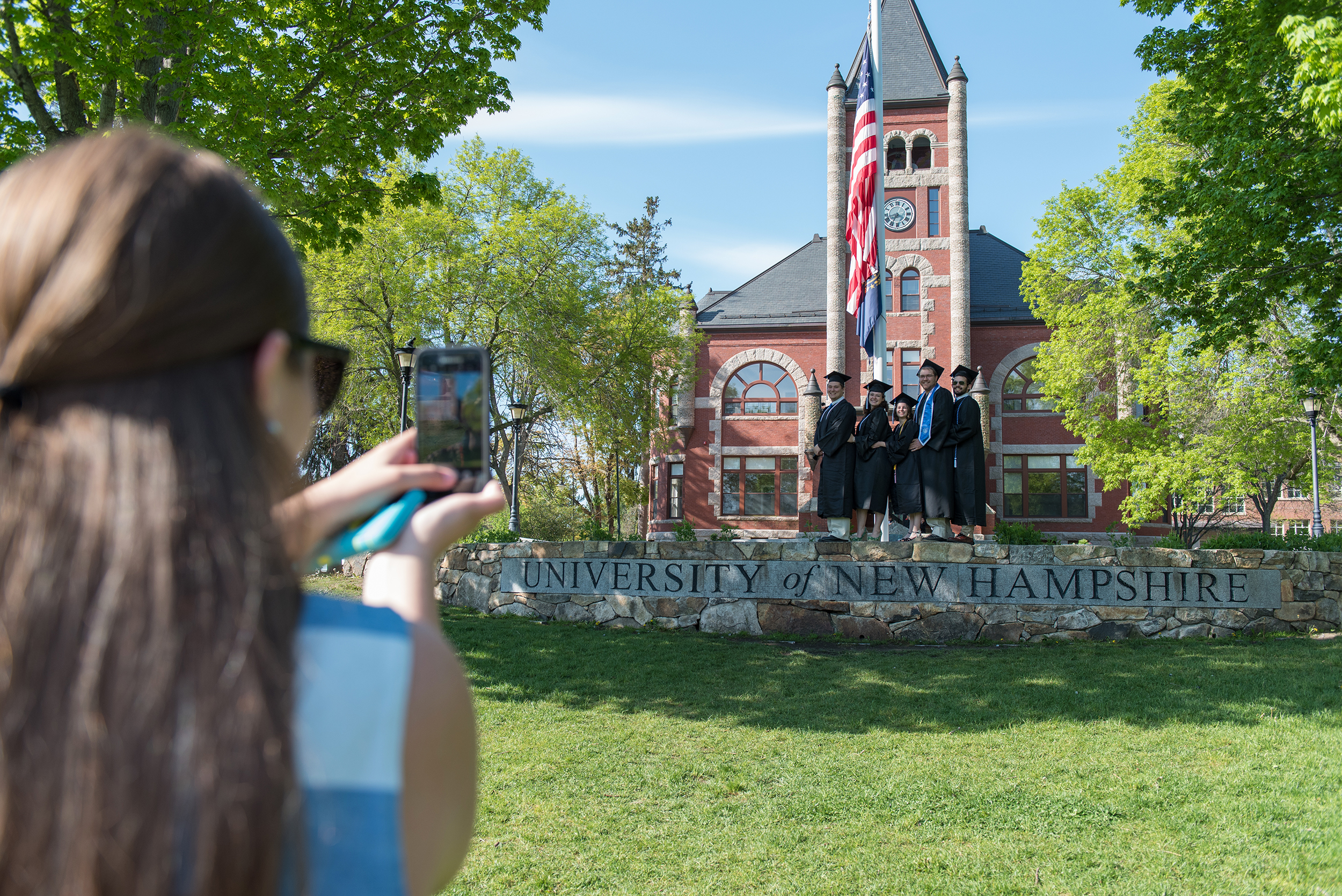 Instagram is amongst one of the top social media networking platforms out there, and with the millions of accounts made it can be hard to find the right ones to follow. Well, have no fear, these accounts are all run by UNH students and have very impressive feeds. Here are the top 7 student Instagram accounts to follow from UNH!
@unisupco
This account is new and is a retail company that sells the cutest university supplies. The aesthetic of the account is super cute. The black and white with the red accents makes it pop and is definitely a fashion-forward and fun account you should add to your list of following.
@benmadermusic
Up and coming artist, Ben Mader is trying to make his mark here at UNH. From music videos, on stage photos, and great nights at UNH, Ben Mader never ceases to amaze his fans. Ben Mader has an Instagram that reads artist in the making!
@Connordever
Connor Dever lives his life on the edge (literally) through his artsy photographs that take you from the city to the heart of the wilderness. His Instagram takes you through the expeditions he has been on to do what he does best, take amazing pictures and show them to the Instagram world.
@Kristinasauerbrey
Fashionista, Kristina knows how to work her Instagram leaving you saying #goals. Each post is somewhere new slaying every season from summer beach pics to the perfect fall photo. After scrolling through her Insta there is no doubt you'll want to go to every store on the planet and reinvent your wardrobe.
@Michael.bova
Michael's Instagram is the definition of artsy. From right here on UNH's campus, he manages to capture it's true beauty in a photograph all the way to his hometown and other places he has traveled.
@uofnh
University of New Hampshire – A perfect way to stay in the loop at UNH is through the Instagram page filling it with student pictures from events around campus. It's a great way to see the school spirit we have and maybe you'll even get a feature on it, worth a shot!
@unhtheatredance
If you're looking for updates on the Theatre and Dance Department at UNH, this Instagram is the place to look. They consistently update on upcoming productions and events, and each post shows just how much fun it is to attend the events.
Instagram is changing every minute-new accounts are being added and different content within those accounts are being added as well. Things are always changing but these 7 accounts stay consistently artsy, interesting, and informative. Way to go, guys!
---
---
Related Articles