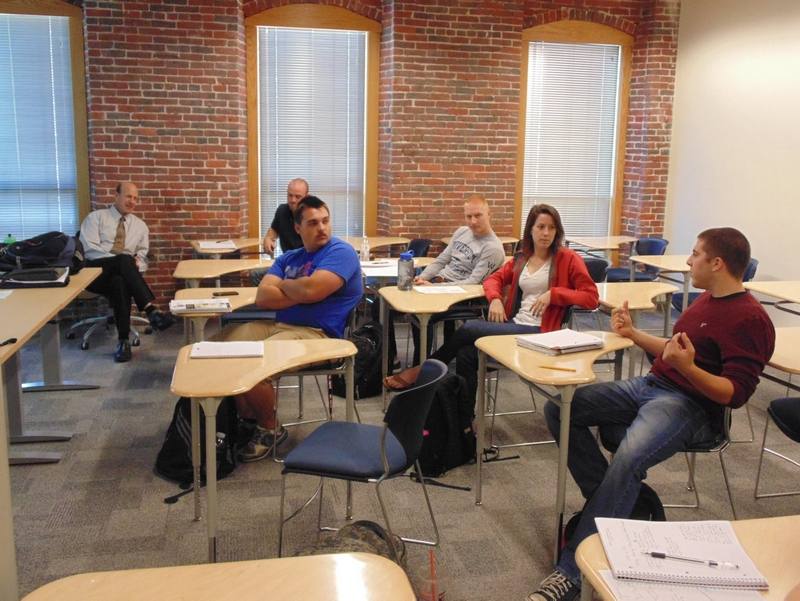 Over the course of your 4 years in college, you will sit through many different types of courses and be taught in many different ways. Although overwhelming, it is easy to adapt to this. Here are 5 different types of classes you will come across at UNH during your college years.
1. The small, intimate classes.
These will be the courses you will love because it will be easy to become close to your professor and your classmates. You will learn a lot, have more discussion, and be able to develop connections and relationships more easily in a setting like this. You probably won't come across a setting like this during your first year, but as time goes on you will end up in smaller classes.
2. Large lecture halls.
During your first few semesters of college, you will sit through a lot of lectures in a lot of different lecture halls. These courses can be overwhelming to some students due to the size, but most are fairly easy to manage. Since there are so many students within the class, you have full control over what you take notes on and how well you do in the class. All lectures are much more independent.
3. The medium sized classrooms.
The way these courses go are all up to the students. Most professors that instruct these courses are open and eager to meet their students and connect. However, it is up to the student to reach out. These classes are usually more interesting and exciting for students, because a lot of them will apply to your major.
4. The overwhelming courses.
It is a given that every student will come across a course that is extremely overwhelming with it's work load. Whether it applies to your major or not, this course/courses will be very stressful. However, visiting office hours and managing time will make it a lot easier and more bearable.
5. The class you forget you have.
Some of the courses you will take will be extremely easy and will not be demanding at all in terms of work load. These courses can be beneficial because you are receiving credit while also having more time for other assignments in different classes.
The University of New Hampshire offers many different courses applying to all different subjects. No matter how they are set up or how the professor runs the course, you will benefit from every class you take and learn something new every day you are here.
---
---
Related Articles