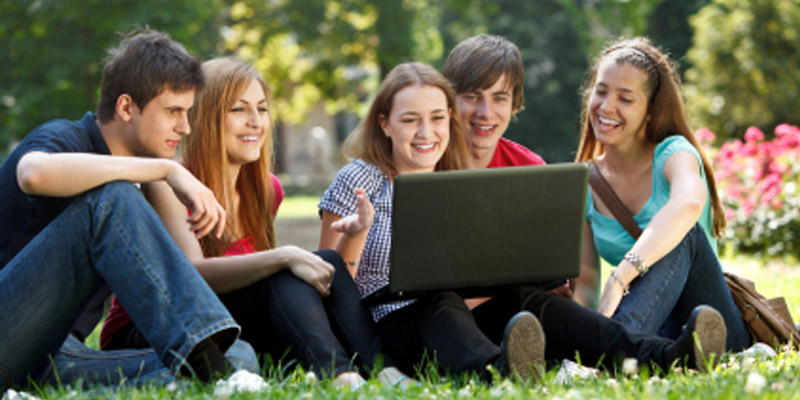 Throughout your years in college, you will meet and work with many different people that could possibly help you when you enter the work force after receiving your degree. Many people will tell you that the most important part of college is to make connections, and they are right! Here are 5 reasons to make connections at the University of New Hampshire.
1. The school is so big and connections can be harder to make.
Making connections with professors at larger schools can be more challenging because there are so many other students trying to do the same thing. It is important that if you go to UNH and would like to make connections, to do so in a way that will help to assure that a professor remembers you. This is important, seeing as professors work with so many students in just a day.
2. UNH is a well known school.
If you have a professor that teaches at a well known school, such as the University of New Hampshire, recommending you to someone, this could work out in your favor. It is impressive to employers when students are able to make connections with professors at larger, well known schools.
3. You can receive important advice.
A lot of the professors that are hired by the University of New Hampshire have had a lot of experience in their field. This can be beneficial to students when they are looking for guidance and advice about what to do next with their degree. If you develop a connection with a professor, it will be easier for you to talk to them when you have these questions.
4. Internships!
College students are always looking for internships to get involved in over the summer and during breaks throughout their years in college. These can be a lot easier to come by when you have connections with professors that may know people that are looking for interns.
5. You may be able to receive more help!
Professors have a lot easier of a time helping students when they are familiar with them. If you make it a point to go to office hours and to show your professors what kind of student you are, they will be more eager to help, and more helpful in general because they will be more familiar with how you learn.
Throughout college years, it is so important to establish connections with professors and other faculty around the UNH campus. By doing this, you will open more doors for yourself and potentially have an easier time finding a job after graduation. Good luck, wildcats!
---
---
Related Articles