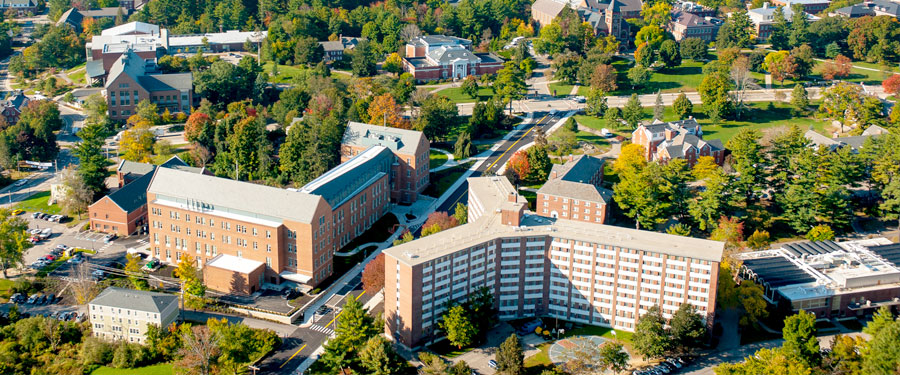 The process of choosing which college to attend is one of the most stressful. With so many institutions offering so much to students, it can be overwhelming to decide which one is the best one. However, the University of New Hampshire has many outstanding qualities that influence students to choose to attend. Here are 5 reasons to choose the University of New Hampshire!
1. The beautiful campus.
There is no doubt that you will spend most of your time on your college campus during the next 4 years, which makes it important to choose a school that has an appealing campus. The University of New Hampshire is home to one of the most beautiful campuses in the U.S, with gorgeous buildings such as Thompson Hall, and gorgeous land surrounding.
2. The professors are very personable.
The University of New Hampshire makes an effort to hire professors that are enjoyable to be around. Students often have a hard time approaching professors. However, UNH wants to eliminate this stress, and does so by having one of the most personable, most friendly faculty.
3. UNH staff is on your side and there to help you.
While you most likely hear this from many colleges during your decision process, UNH truly feels like a welcoming community. During your time at the university, you will meet so many people that will help you and help you become the great person you will be when you venture into the real work force. You will feel like you are part of the UNH family in no time.
4. Convenience in traveling.
The University of New Hampshire understands that a lot of the students that attend are out of state, or do not live close by. Luckily, the campus has a train station that works with Amtrak. Students are able to catch trains out of campus and ride trains into campus that travel to many locations. This makes for easily traveling, or fun weekend trips with new friends.
5. The outstanding school spirit.
UNH is home to many talented sports teams, and many students that love to support their school. If you are the type of person that takes pride in their school, and would like to be apart of a community that loves to cheer their school on, then the University of New Hampshire just might be the place for you.
The stress of choosing the place you will continue your education is never easy. However, figuring out what you want in a school is the first step. Hopefully, these 5 reasons helped make your decision a little easier. Good luck, possible future Wildcats!
---
---
Related Articles