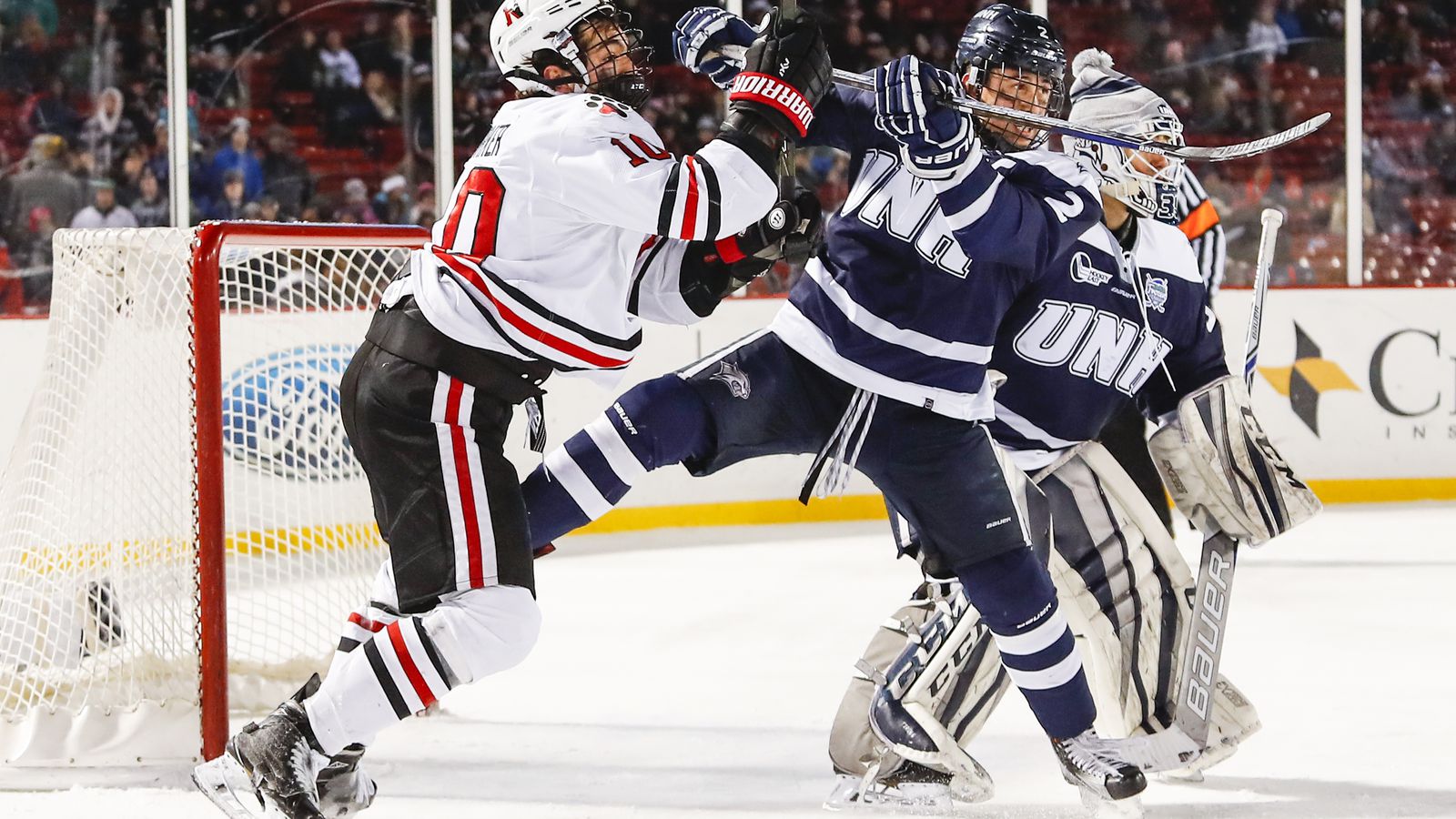 Calling all hockey fans! If you attend UNH, you will not want to miss the hockey games beginning in late November. The fans are loud, the team is talented, and the atmosphere is a great one to be apart of. If you have not been to a game yet, take some time and head to the next one. You will not regret it. Here are 5 things you will love about UNH hockey games:
1. The chants from the student section.
The catpack gets particularly creative with their chants at hockey games. Some chants inappropriate, some funny, and some just fun to participate in. If you enjoy school pride and would like to cheer on UNH alongside fellow wildcats, due so at the next hockey game!
2. The fanbase. (The older ones.)
There are many people that come to watch these games that are not UNH students. Whether they are alumni, people of the town, parents of the players, etc., everyone that attends these games cheers loudly for the Wildcats. Some even partake in the student chants!
3. The warmth of the rink.
Walking to the Whittemore Center in already freezing temperatures is no fun, but entering into a cold ice rink would be even worse. Luckily, the UNH rink is one of the warmest in all of Hockey East. That way, you can enjoy a game in a comfortable temperature.
4. The big entrance.
At the beginning of the game, the school mascots come out, a UNH flag is skated around the rink, and the hockey players come out. This is one of the most exciting parts because it gets the crowd excited to watch a great game played by the amazing wildcats.
5. When the wildcats get a win.
The atmosphere of the rink when the wildcats pull out a win, or manage to win a close game is unlike any other. It's a great feeling to watch your school win a game after all of the cheering and yelling you have done. It is also nice to see such a happy fanbase and team!
Overall, UNH hockey is taken very seriously around campus. If you want to experience something fun and exciting with your fellow wildcats, download your free student ticket and head over to the Whittemore Center for the next UNH hockey game.
---
---
Related Articles