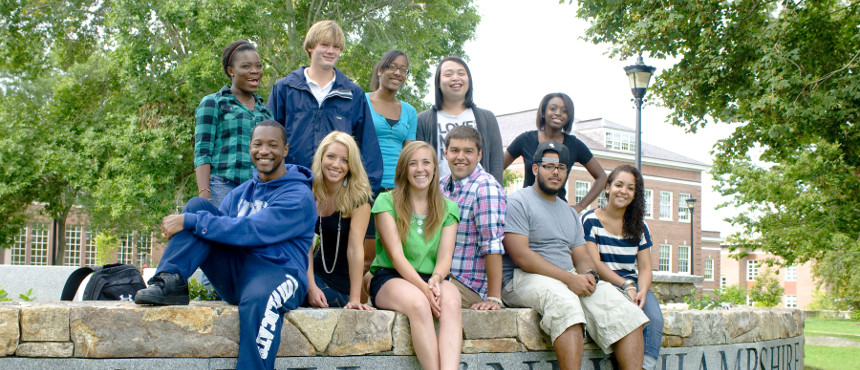 During your years in college, you will meet a lot of new people. Some of these people will become your friends, some your acquaintances, and some you may not necessarily get along with. There are many different types of students around the UNH campus, but here are 4 types you will most likely come across during your time as a wildcat.
1. The overly involved student.
You will meet people during your time at the university that are extremely involved in campus life. The University of New Hampshire offers so much to its students when it comes to clubs, intermural sports, and other extra curricular activities. There is no doubt that you will meet someone that is involved in so many extra curriculars, even they have lost count.
2. The person that skips class.
There will always be one person that you see in class maybe once a month. Whether this person is extremely lazy or extremely busy with other classes, you will not see them often, but believe it or not, you will notice how often they are absent, and you will be shocked that a person is okay with missing that many classes.
3. The partier.
Every university has students that love a good party, and you will definitely meet these students at UNH. Although UNH is a great school with award winning academics, there is no denying that it is a large school with lots of parties going on during the weekends. During your 4 years, you will meet people that live for the parties and may not care as much about their education as they should.
4. Your best friend.
At UNH especially, there are so many people to meet and to connect with. During your four years as a wildcat, you will find your best friend. Whether it be through a club, class, dorm life, etc., you will meet one of many lifelong friends during your college years.
5. The one who is obsessed with North Face.
If you walk around the UNH campus for about 10 minutes, you will notice that most students rock a North Face backpack, or wear North Face outerwear. However, there are always a few people who are completely over the top with their North Face apparel. You will meet a person who wears North Face everything, and would not have it any other way!
One of the biggest parts of a college experience is meeting tons of new people. If you attend UNH, you are sure to run into a few people that meet the explanations above. Be social and enjoy your semester, wildcats!
---
---
Related Articles