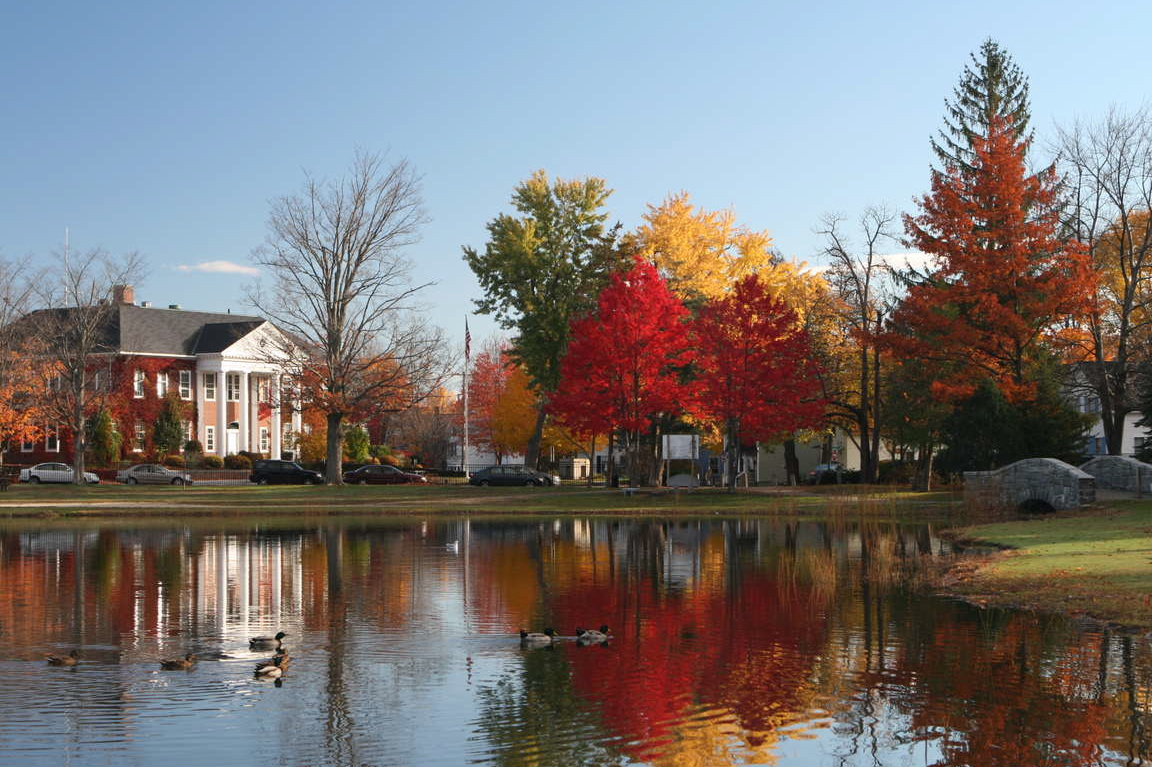 Everyone that goes to UNH or has attended before knows that every student is proud that they go to UNH. They all possess certain characteristics that make it obvious that they are wildcats. Here are 5 ways you know that you are a UNH student.
1. You want to rub the Wildcat's nose when you are in need of some luck.
If you are a UNH student, you are aware of the importance of the Wildcat statue and you know what it means to rub it's nose. Incoming freshmen do it on their first day, and graduates do it on their last day. In between that, students rub the nose because we believe it brings good luck. If you are a UNH student, you know this and you just might pay the statue a lot of visits.

2. You use UNH slang.
You refer to the Memorial Union Building as the MUB, and you ask your friends if they want to get some lunch at Philly or HoCo as opposed to Philbrook or Holloway Commons. These abbreviations have become part of your every day vocabulary, and you will be confused when a non UNH student does not know what you're talking about.
3. You own way too much UNH apparel.
Every UNH student takes pride in their school and loves to sport the UNH apparel everywhere they go. If you look into your closet and notice that a majority of what you own has "University of New Hampshire" all over it, odds are you are a Wildcat, and a proud one.
4. You say "everyday is a great day to be a Wildcat" way too much.
Every student knows that this is the big school saying, and you may catch yourself saying it way too much. Whether it is jokingly, or answering someone after they recite the first part of the chant, you know you are a Wildcat when you can't get it out of your head.
5. You know Portsmouth like the back of your hand.
Portsmouth, NH is a beautiful town close to the UNH campus. As we all know, every student has been here millions of times, spending weekend days with their friends and enjoying the beautiful scenery and the quiet little town. By the time you graduate, you will know all the in's and out's of Portsmouth, and you will still miss it after you graduate!
UNH students are unique and fun, but above all we understand each other. Whether it is abbreviated buildings, a Portsmouth obsession, or rubbing the Wildcats nose, we all understand the quirks and details of being a UNH student, and we wouldn't have it any other way!
---
---
Related Articles