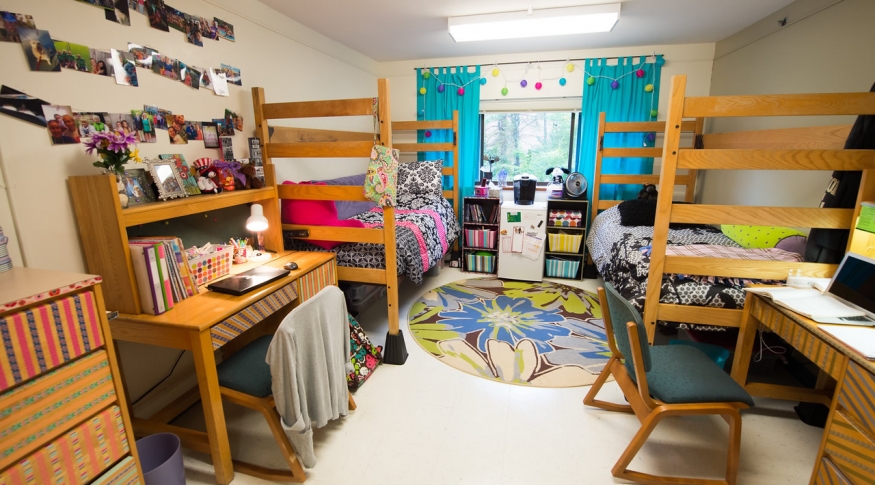 In every dorm room, there are RAs that help residents with whatever they need to live comfortably while away at college. The RAs at The University of New Hampshire are trained to make sure that their residents are happy in their living situation. Here are 5 things that UNH RA's are great at doing:
1. Planning socials and getting their residents out of their rooms.
UNH RAs are very big on planning a weekly social in order to provide time for residents to talk with each other and get to know the other people within their dorm. These socials are fun and relaxing for students, and also a great opportunity to make friends!
2. Being available to students.
The RAs at the University of New Hampshire make it a point to make themselves available for students to talk if needed. Their door is usually open, and a cell number to reach them at is usually given out. RAs make it a point to residents that they are genuinely there to help.
3. Being friends to the residents as well as being RA's.
Not only do your RAs help you out within your living situation, but they are also great friends to have. If you are new to the university, your RA can be the friendly face that you see around campus to make you a little more comfortable. Who knows, your RA could also become your best friend!
4. Answering any questions you have about the school.
RAs are usually very involved on campus at UNH and because of that, they are able to answer a lot of questions that you may have about the university and how things work around campus. The RAs will tell you the real deal and will be able to provide you with a real life student perspective, which can be very helpful.
5. Showing you around campus.
If you are a freshmen, you are probably extremely overwhelmed with the size of the UNH campus. However, your RAs are there to help you, and will usually walk around campus with you showing you where things are. Most RAs will even show you where your classes are in order to assure that your first day goes smoothly.
The RAs at the University of New Hampshire work hard to make sure that residents feel comfortable and safe in their living environment. All together, the RAs create a fun space for you to live in, and work hard every day to be a great RA for their residents!
---
---
Related Articles