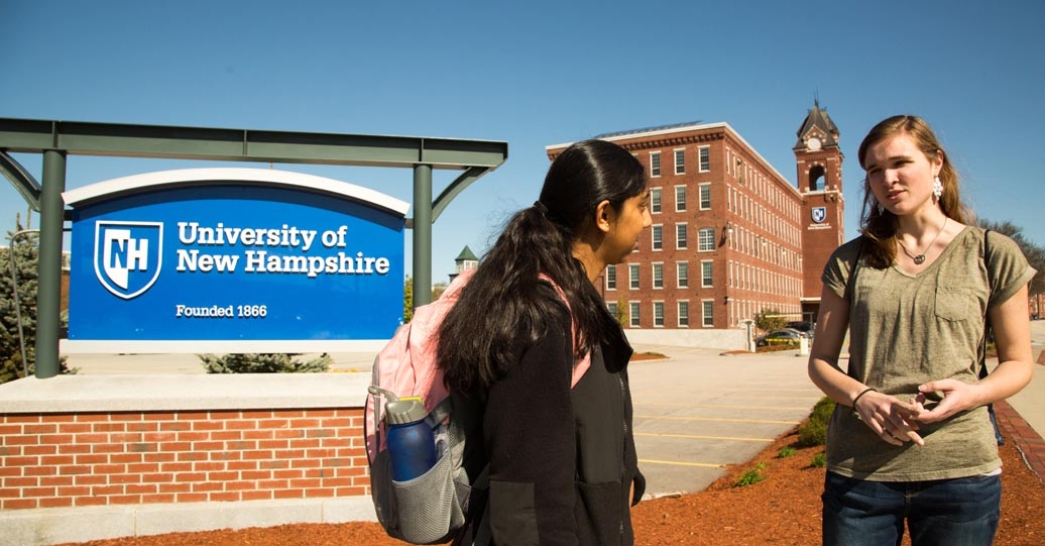 The University of New Hampshire organizes lots of tours and activities for incoming freshmen all throughout the year. However, this would not be possible without student tour guides to show everyone around. There are many reasons why this job would be great for any UNH student. Here are 5 reasons to become a UNH tour guide.
1. Free stuff
The university often wants its tour guides to dress in UNH apparel in order to show off school pride. This means that sometimes you are offered free UNH apparel just because you are a tour guide. What is better than receiving a free sweatshirt just for showing people around your gorgeous school? Not much!
2. Getting to know your school even more
Through teaching others about the University of New Hampshire, you will also learn a lot about it. Being a tour guide and meeting many prospective students and showing them what your lovely campus has to offer will only make you love UNH even more!
3. Sharing your experiences
Often times, you will be able to sit down and talk with prospective students as well as giving tours. The University of New Hampshire thinks that it is important for younger students to talk to older students about what they may experience at the university. This is a great chance to help someone out and feel like you are part of a students path.
4. Making new friends!
The other tour guides that you will work with will become some of your best friends. Because you will work on overnight orientations, accepted students day, etc. with the same group of people, you will grow closer with them and love the friends that you have made through becoming a tour guide.
5. You will keep yourself busy
The job of a UNH tour guide is very time consuming, but it is something you will enjoy doing. If you find that you have too much time on your hands during the semester, look into becoming a tour guide. It comes with many perks, and will keep you busy in the best way!
Becoming a UNH tour guide will be a great decision for anyone. With this, you will learn more about your school and appreciate it more, you will get to connect with prospective students, and you will get free stuff. Consider becoming a tour guide this semester at the University of New Hampshire.
---
---
Related Articles