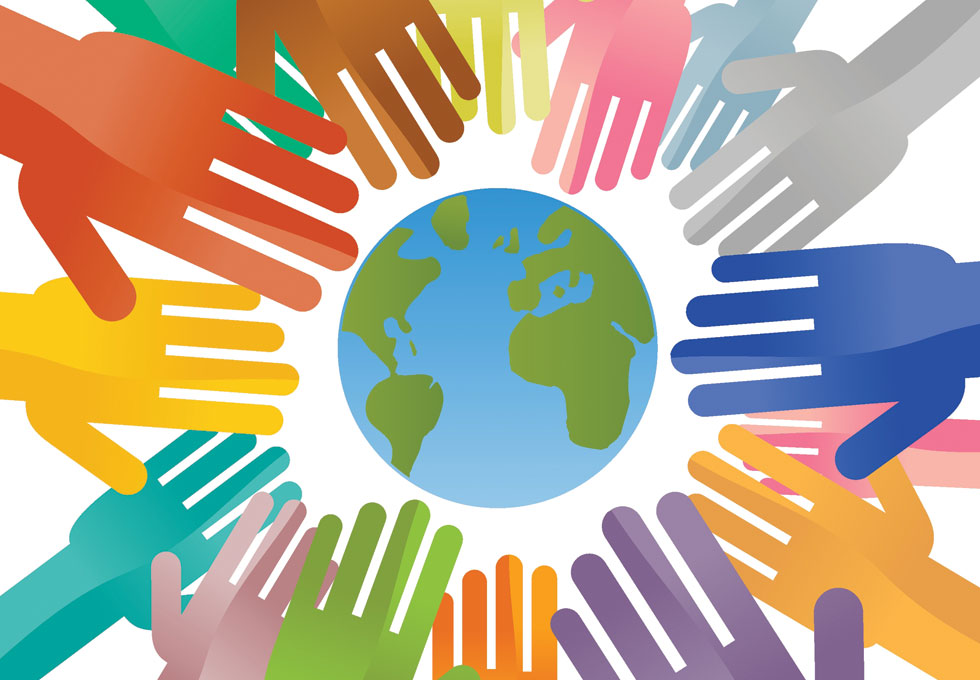 During your time in college, you will have a lot on your plate when it comes to course work. Because of this, students are encouraged to join student orgs to meet new friends and relieve some of the stress college brings. At the University of New Hampshire, there are hundreds of student orgs to join. Find one that your interested in and attend a meeting, you may meet some of your best friends, or experience something life changing.
1. Become a tour guide.
Join a student organization to become a tour guide if you would like to show off your school and get to know a lot of fellow wildcats. Through this organization, you will give tours of the university to prospective students, and develop relationships with fellow wildcats as you plan out events like accepted students day and orientation.
2. Project Sunshine.
If you are interested in making a difference in someone's life, look into Project Sunshine. This student org is all about traveling to different children's hospitals in the area, and bonding with the children for a day. Through this organization, you will meet people that want to help others the way you do, and you will meet many amazing, inspiring children.
3. Catpack leaders.
If you are a person who loves to show off their school spirit, consider joining the catpack leaders organization. This group goes to every major sporting event that UNH hosts, and leads the student section in chants, and overall gets everyone excited to be a wildcat. Meet people that love the university and want to have fun through this organization!
4. Intermural sports.
If you would like to continue to be athletic and exercise throughout your college years, think about looking into which intermural sports are offered at the University of New Hampshire. By participating in an intermural sport, you can keep your body happy and healthy while also meeting new people with similar interests.
5. Join a band.
There are a lot of band organizations for students that enjoy playing their instruments and want to continue with it in college. Get some friends together to start your own band, or join a big band to meet new people, and explore your talent in music with friends.
6. Fraternities/Sororities.
If you are the type of person who enjoys having a solid group of friends, consider rushing and joining a sorority or a fraternity. Through this, you will participate in a lot of community service and volunteer work, meet life long friends, and maintain a busy but fun schedule all throughout the year.
7. Animal wellness.
If you love working with animals and think that you would be interested in visiting shelters and fundraising for them, then this might be the organization for you! Meet other people and work together to come up with fundraising ideas for a great cause! Also give yourself the opportunity to work with animals in the area that do not have a home yet!
8. Join a dance team.
If you are the kind of person that loves to dance, there are many opportunities to do so at UNH. Try out for the dance team, or get together in a studio at Hamel Rec and work on some combinations with other girls that love to dance. Into Irish Step? There's an org for that! Look into different ones for different types of dance to find your fit!
9. The equestrian club.
To be on the equestrian team at UNH, a course is required. If you do not want to commit that much, but would still love to ride horses with new people, look into the equestrian club. You do not need to have any experience to join this club. If you have ridden horses before, or want to get into it now, look into this club!
10. SCOPE.
Scope is an organization made up of UNH students that is responsible for finding someone to play the fall concert every year. People in this organization meet many talented artists, and love their job and the music. You must apply to be in this organization, but it a great one to be apart of, and a great one to meet some cool people through!
Believe it or not, student organizations are going to be a major part of what will make or break your college career. Classes and grades are important, but developing friendships and expressing interests is also important. Reach out and join an organization this semester at UNH.
---
---
Related Articles