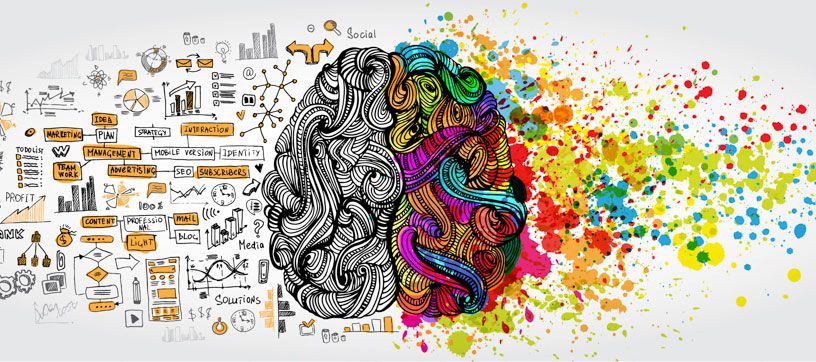 There are hundreds of courses are UNH but most are a huge commitment to time and stress. But have no fear, there are some classes that are known to be interesting and easier than most. Here are ten easy courses at UNH with even better professor ratings and lower levels of difficulty.
Students who have taken this called it "amazing" and "very easy" and left inspired by Professor Mallory. In 2014, he famously took the whole class out for ice cream at the Dairy Bar during the first class. While reviews all agree there were a lot of readings and papers, Professor Mallory's passion for the material and compassion for students made the class an easy A.
Satisfies: Social Science, Inquiry
Runs: Fall
*Seats are initially held for incoming freshmen, any available seats become open to Sophomores in mid-July*
Eastern Philosophy is known as a "definite GPA booster". Students have called the class surprisingly interesting and Professor Christie someone who "just wants to see you succeed". Tests are a small portion of the grade and note cards have been known to be allowed.
Satisfies: World Cultures
Runs: Fall
Professor Mitchell has been reviewed as "not a typical teacher" but everyone agrees he is extremely well educated on this subject. His disorganized but "amazing" lectures and field trips provide a thorough and inspirational learning experience. Plus Professor Mitchell is known for extra credit, not that you will really need it, everyone that reviewed him got an A!
Satisfies: Environment/Technology in Society
Runs: Spring
Students love Professor Golinski's class almost as much as they love his British accent. Though lectures are said to be note-heavy, exams are very easy, called "straightforward" and "mostly definitions". Plus the history and science aspects of the class means there's something to keep everyone interested in the class, whether they are COLA or COLSA.
Satisfies: Historical Perspectives
Runs: Spring
Professor Beemer has been described by students as "swears all the time, and just wants to be your friend". While ENGL 415B is her highest ranked Discovery course, any students who have had her shares the same sentiment – Take any class with her you can! If you read the books and participate only sometimes, past students guarantee you'll get an A.
Satisfies: Humanities, Writing Intensive
Runs: Spring
Prereq: ENGL 401 with B or better
Although my heart is with Professor Bauer, there is no question that Professor Winans is the favorite Gen Chem professor. So it comes as no surprise that her "baby chem" class loves her. Students have said, "This class is the easiest one that I have taken in four years here". As of the Spring 2016 class, Professor Winans based the grade on three quizzes (one of which is dropped), an "easy" presentation, and "not much" homework. The class does not run every year so take advantage of it Spring 2017!
Satisfies: Physical Science, Inquiry
Runs: Spring (not every year!)
*Chemistry majors not allowed to take this course*
Surprised a math class made this list? Me too. Of the many professors that teach PSYC 402, Professor Walsh is most certainly the favorite. She is known for explaining topics really well and for her hilarious personality. Some students have even called her the best professor they've ever had.
Satisfies: Quantitative Reasoning
Runs: Fall, Spring (Professor Walsh won't be teaching it this spring)
A favorite at UNH, Professor Siggelakis has an almost perfect overall quality score on Rate My Professor. Though it is a writing intensive course, past students have said it is participation in the class discussion that truly determines how well you do in the course. Even if you say "something vague because you didn't do the reading", you are most likely going to do well. Professor Siggelakis also famously accepts late homework, what a doll!
Satisfies: Writing Intensive, Social Science, Inquiry
Runs: Fall
*Seats are initially held for incoming freshmen, any available seats become open to Sophomores in mid-July*
Though Professor Chirila is not quite as well adored as the other professors on this list, her class is still known as an easy A. This is a nice and easy way to satisfy a writing intensive, inquiry, and World Cultures requirements and earn a craving for croissants all in one shot. If you think the class material will interest you, it is definitely worth it!
Satisfies: World Cultures, Inquiry, Writing Intensive
Runs: Fall (not offered every year!)
Though the last nine courses have been listed in no particular order, this class is most certainly the #1. Of the hundreds of people that take this class every year, every single student has reviewed Professor Margolin highly (she also has an almost perfect score on Rate My Professor) and all of them awarded the class a 1.0 of difficulty on a scale of 1.0 to 5.0. Attendance is a portion of the grade, but even the non-science inclined students find themselves totally enamored with germs.
Satisfies: Biological Science
Runs: Fall, Spring
And there you have it. The next time you're registering for classes and need to know exactly what credited courses will lift your GPA, (most likely) check out some of these great classes! The professors will wonder why their courses are suddenly so popular…
---
---