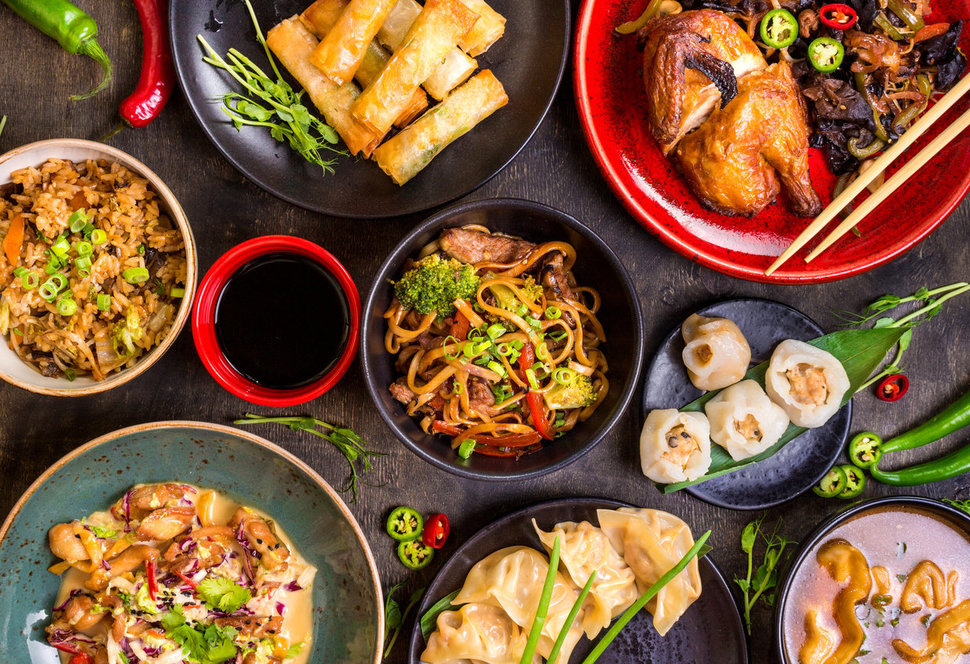 Whether you're a picky eater or eat whatever is put in front of you, there are some things you simply cannot resist. Between Durham and Portsmouth, around The University of New Hampshire campus, there are some restaurants you can not pass up! So before you Graduate and move on with your life, give some of these things you need to eat around UNH a go!
1. Egg Breakfast Sandwich – The Works
An all-time favorite meal of the day is breakfast so you can not pass up an egg and bacon sandwich on an original "Works" bagel. It's simply to-die-for, and if you're not picky like me, go ahead and add cheese!
2. BBQ Bacon Burger – WildKitty
You've probably heard about this place way too much, but no one can lie. WILDKITTY IS AMAZING They have everything that will satisfy your hunger, craving and post party needs. The late hours are really convenient for midnight cravings and the service workers are always so cheerful and nice.
3. Buffalo Chicken Pizza – DHOP
DHOP is simply #life for every Wildcat and the buffalo chicken pizza will have your mouth drooling by the time you step inside the door. DHOP is a lifestyle here at the University of New Hampshire. An absolute MUST eat around UNH.
4. Lo Mein, Chicken, Spring Rolls – Mei Wei
Everything about this small Chinese restaurant off of Main Street is delicious. You can't go wrong with ordering everything on the menu. A cold winter night with a little takeout Chinese food sounds like a perfect night to me.
5. Dairy Bar Club, Camp Fire Smores Ice Cream – Dairy Bar
From breakfast to a cold treat to fulfill your every needs the Dairy Bar is the ultimate place to go on campus. Not to mention…Lil Uzi Vert stopped by for lunch before the big fall concert, just saying.
6. King's Way Crepe – The Friendly Toast
A little way off campus but not too far enough. Portsmouth, New Hampshire  is a part of the college experience here at UNH. Now, before you graduate you MUST, absolutely MUST go to the Friendly Toast and try their crepes. The caramelized bananas will you having screaming B is for Bananas B-A-N-A-N-A-S!!!!!!
7. Pulled Pork Sandwich – Portsmouth Brewery
In the heart of Portsmouth is a great pub by all the shops and tourist locations. It may be a little way of a trip from campus but after you indulge yourself in a pulled pork sandwich it will be worth it. It's the ideal date night or just a night out on the town with your friends you HAVE to stop by the Portsmouth Brewery before you graduate!
8. FUDGE! – Kilwins
Portsmouth has it all, from perfect restaurants with great food to the ultimate dessert shop! They have everything from candies, gelato, caramel apples and Fudge. Creamy, delicious, mouth-watering FUDGE! Holy fudge, it's the best fudge ever. If you haven't been you have to go and it will leave you saying #lifemade !!!!!!
9. Mocha Mud Pie – Annabelle's Homemade Ice Cream
If you have a sweet tooth for ice cream Annabelle's homemade ice cream is the shop for you. A small little hole in the wall shop is amazing. The aesthetic of the shop is so cute and relaxing and not to mention the ice cream is to DIE for. Satisfy your cravings, you deserve it!
10. OG Acai Bowl – The Spot
A more healthy choice for an on-campus treat is The Spot. It's located right on Main Street and will have your taste buds thinking you're eating a bowl of ice cream but really you'll be treating your body to something healthy and nutritious. It's basically the best of both worlds on campus at The Spot!
And there you have it! The next time you want to skip out on the dining hall food but don't know where to go, try one or many of these options! You definitely won't regret it, and all of these places are quite Wildcat friendly! Go, team!
---
---
Related Articles