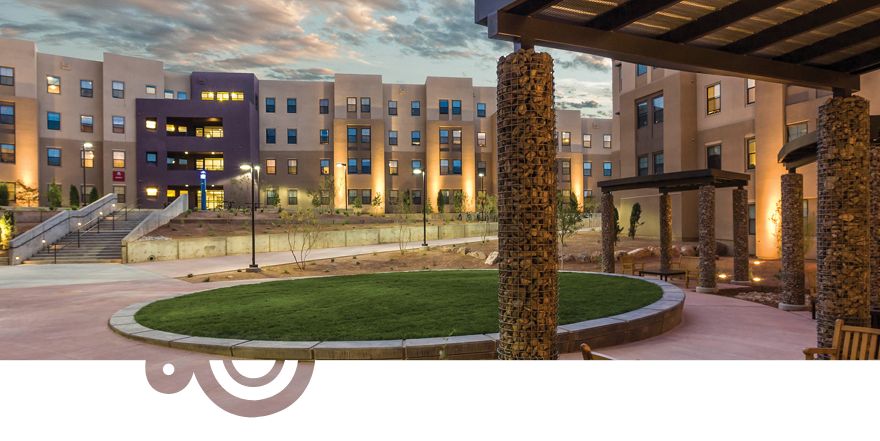 As a newbie fresh out of your senior year of high school, no doubt you feel perhaps a little nervous about campus life. Or maybe you feel like after four years of high school, college is nothing new. Whatever the case may be, here are some tried and true tips to either set you at ease, or to give you a fresh dose of reality.
1) Meet With Your Advisors
Look, I know dealing with your high school guidance counselor was a frequent nuisance, especially as a senior, and I know most of their advice was fairly useless. But advisors really are the best way to keep on track. They are the people you go to if you're unsure about your schedule, want to add/drop classes, or have questions about intercession courses. Their job is to make sure you meet all your requirements and get a degree. And yes, you are required to meet with them in order to get holds off your account, but you do still have to make that appointment yourself online. Do that ASAP because they are busy people!
2) Beware of Discussion Boards
What are those, you ask? Well, Blackboard/ UNM Learn is a great way to check grades regularly as well as read any online reading or plan ahead for upcoming homework your professor has assigned. Sounds easy enough, right? Not quite. Sometimes you might just get away with not doing the online reading. But more often than not, there are Discussion Boards. In these, you and your peers post responses to the reading- for a grade. Miss one or two, you'll probably survive. But they add up after a while and that could be 15% of your grade gone. Beware.
3) Be Ahead of the Rush
College kids are notorious procrastinators, but they all know they need to be ready for parking pass, registration, and textbook rush. Seriously, mark your calendars because for passes and registration, people will stay up till midnight to get the schedule and parking space they want. Trust me, you do not want to wait and get leftovers. And for textbooks, if you want to do it online, go to the bookstore page, and enter in your class number and professor name early to see what books you need. Then either order them straight away from the book store, or go online and score them cheaper elsewhere.
4) Watch Your Bursars Account
I cannot stress this enough. Check this as often as you check your emails and actual bank account. Do the math and make sure everything adds up. Sometimes accidents happen, so watch and track your money.
5) Try Half- Semester Classes
It might look intimidating seeing one class taking up four hours on your schedule, but it's going to be really nice not having to go to class half way through the semester and having that extra homework time or down time. To do it you will need to have ample snacks, comfy sweats, and intense focus.
6) Be the Night Owl/ Morning Lark You Are
Sure, you think you can take morning classes because you just did it for four years, right? Okay, maybe you can. Maybe you are an extremely motivated morning person who just loves early learning. Great! But if you can't get out of bed before 9:00am, don't. That's right- don't. Don't set yourself up for failure by signing up for class you either won't pay attention to or won't show up to. Get classes when you are most able to concentrate.
7) Scholarships
No doubt you've had FAFSA pushed down your throat enough already. But FAFSA isn't all that's out there. UNM organizations, such as the National Honors Society, can also offer more scholarships. With the price of textbooks, you can never have too many scholarships, so check out any organizations you are considering joining, and apply for scholarships as often as possible. You may not get them all, but it is worth the try.
8) Check Your Emails Daily
If you are the kind of person who lets emails go unread for weeks, it's time to get it together. Checking your UNM email will be the best way to turn in homework, hear about upcoming campus events, keep track of your bursars account, and learn that classes have been canceled. Trust me- not checking them could be problematic.
9) You Do Not Have To Go To Campus
In no way am I encouraging you to skip class, though it's your choice. However, if coming out of high school, you are nervous about being in classes of 80- 200 people, you have options. UNM has a great variety of online classes guaranteed to meet your needs. Or you can try UNM West. This may be a drive for those living in dorms or in the Albuquerque metro, but if you are set on smaller class sizes to start with, or live in Rio Rancho, it's a great way to try college classes without the heavy population.
10) Get at Least One Class You Actually Want
It is an imperfect world. Sometimes you cannot build the schedule of your dreams with just the perfect feminist class for you, followed by yoga to wind down your day. It just won't happen every time. But that doesn't mean that the first schedule you're going to make is doomed. Expect there to be a few classes on your schedule that you need to take that will be terrible. Just make sure one of those classes you need to take is one you think you'll actually like. That class will make all the calculus and chemistry bearable, I promise.
Now, you are still going to make mistakes, and no doubt still have a million other questions about which professors to avoid and where all the parties are, but you'll have to figure that out on your own. If you follow these tips, you will make it out alive, I swear.
---
---