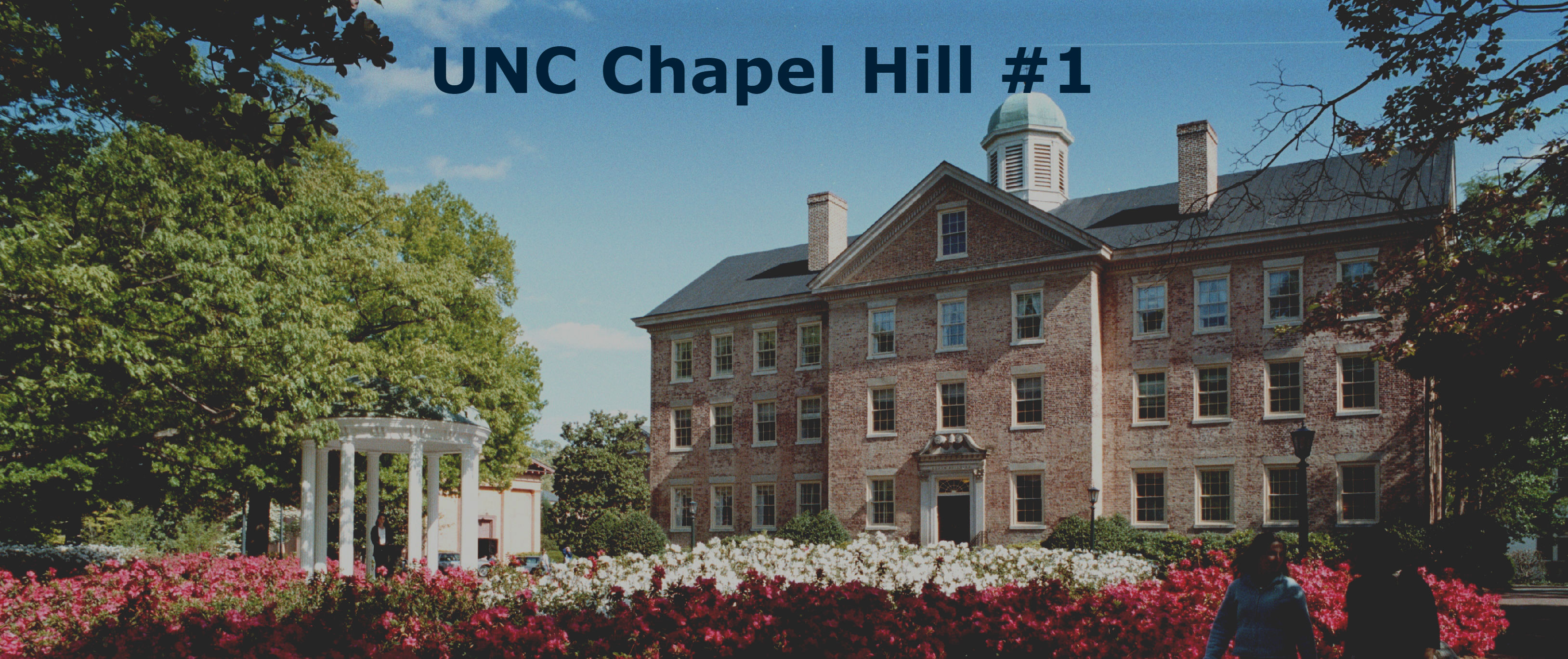 Everyone always says their school is the best, but how often do they prove it? Read on to see why UNC is really the best of the best.
1. UNC's school spirit is over the top.
It is virtually impossible to walk anywhere on campus, or in the state for that matter, and not find someone with some spirit gear on. Whether we are cramming for finals or cheering our team to victory, we are always decked out.
2. UNC = University of National Champions
Sure, everyone knows UNC won the men's basketball natty's this year, but do you have the slightest idea how much we really win? Our men's tennis team won the championship last year, and in 1981 our women's soccer team became the ONLY women's soccer team to win an AIAW championship. We have 13 men's NCAA championship titles, and 30 women's NCAA championship titles. We play, we win.
3. We are academically competitive.
There is a reason we are called a public ivy. We are the 27th best research university globally, out of 500. We are the 5th best public university according to the US News and World report, and we have ranked that highly for over 15 years. Not to mention, each of our professional schools rank among the best. Just our Information and Library Science school has consistently been number one for years, and our business school is pretty much always in the top ten. We are always like:
4. Chapel Hill. Franklin Street. They are great.
It is no secret that the town of Chapel Hill is a slice of heaven. It is beautiful with wonderful people, and they always accommodate the students. Not to mention, Franklin Street is the dream downtown for any college town (although we destroy it every time we win a big game and rush Franklin).
5. We are the first public university in the US to open its doors.
Although lots of schools want to steal this title from us, we are definitely the first. Chartered in 1789, we are the only public institution in the US to confer degrees in the 18th century.
6. We are a great value for the education we are giving.
UNC consistently ranks among "Best Value" schools across the country. Although it is pricier for out of state students, it still a great value for the vast majority of the student population.
7. GO TO HELL DOOK
It does not really matter what it is we are talking about or who we are playing. This is the biggest rivalry on earth and there are no if's, and's, or but's about it. We even include GTHD (yes we have an acronym for it) at the end of our Alma Mater.
8. Look. At. This. Campus.
Our campus is beautiful. From the arboretum to the well to the bell tower, we have every school beat. You just cannot beat this view:
9. UNC values diversity.
Every school likes to claim diversity, but UNC is working at making it reality.Our male to female ratio is better than average, and we rank higher than average in ethnic diversity in both students and faculty.
10. Born. Bred. Dead.
UNC is known for being a home-grown school. Most of the students are in-state, but they are die-hard fans until the minute they are born right until the very end. As we always say, "I'm a Tar Heel born, I'm a Tar Heel bred, and when I die I'm a Tar Heel dead."
---
---
Related Articles