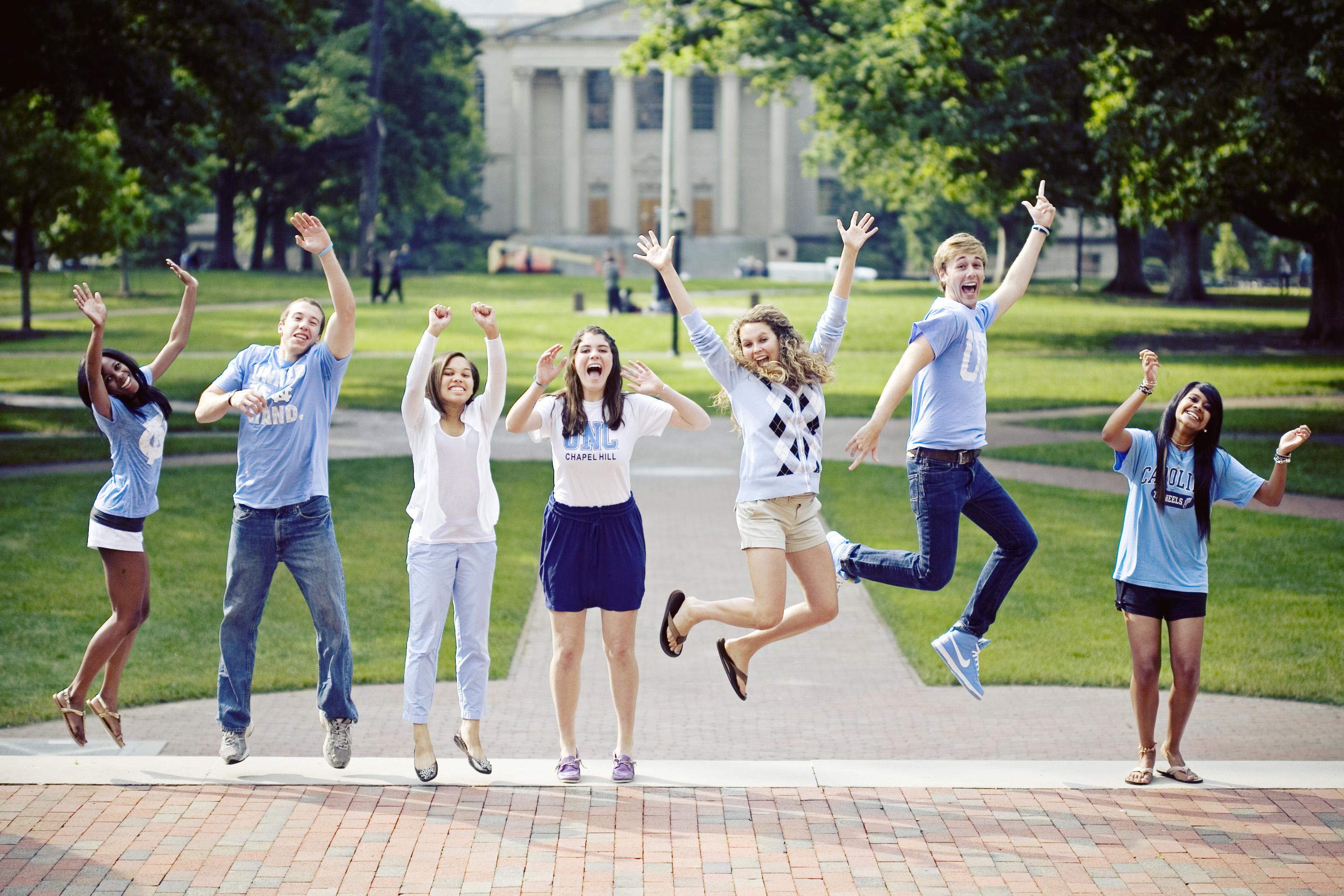 1. Sunset Serenade
All the a-capella groups come out to Polk Place to sing at sunset–an absolute must-do your first week here, no matter what year you are.
2. Dive-In Movie Night
The first Friday of class at Kessing Pool UNC Aquatics plays a movie on a giant inflatable screen. You get to swim while watching a film, it is a great way to unwind after FWOC.
3. Chipotle with Carol
This is not an explanation. Chipotle. Carol Folt. That's it.
4. Feel of Franklin Street
Perhaps one of the least appreciated WOW events is Feel of Franklin Street–tons of places on Franklin welcome students back with great deals and discounts on food and merchandise! Take advantage of it.
5. Fall Fest
Everyone knows Fall Fest–the job fair of college organizations. Don't miss out on the free food, giveaways, and awesome atmosphere!
6. Outdoor Rec Fest
UNC's outdoor education center puts on this event to show everyone all the things it has to offer– including a 1200ft zipline, a slip-n-slide, and tons of cool exhibitions!
7. Bell Tower Relighting
Directly following Sunset Serenade, everyone gathers around the Bell Tower to listen to the story of its creation and sing the alma mater as the tower gets illuminated and the bells are played. It's beautiful and includes free pins and glowsticks!
8. Discover Your Universe
Morehead Planetarium puts on this free show at the beginning of each year. It is a great opportunity to see their amazing light shows– it will have you coming back whenever you can!
9. FDOC!
Of course, the most important WOW event is the first day of class. There are lots of extra festivities as the semester kicks off for actual courses. Make sure you drink from the Old Well. Happy FDOC!
---
---
Related Articles