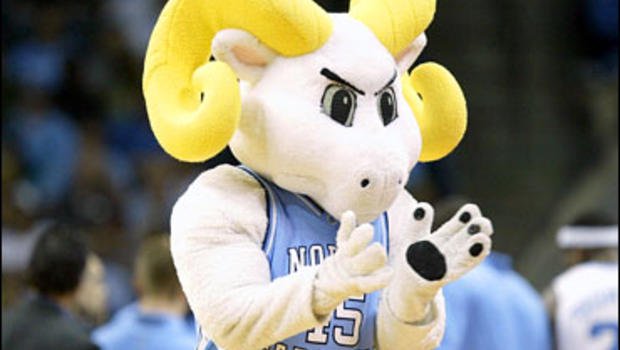 1. Everything in your closet is Carolina blue
Regardless of whether it's game day or not, students at UNC-Chapel Hill are always reppin their Carolina blue. Students on campus radiate pride for their school (as they should). You'll be sure to see a crowd of sky blue shirts, shorts and dresses on the way to class, walking down Franklin Street, or even on a Saturday night in Frat Court.
2. You pull multiple all nighters in the Undergraduate Library – or UL as it is more commonly known.
Infamously known for being the only library on campus to stay open 24 hours, all school year, the UL (as it's referred to by students) is the perfect place to go if you've procrastinated writing that 14-page paper… due tomorrow.
3. You stole a loose brick from one of the countless bricked pathways on North Campus.
If you aren't stealing a brick from the pathways, you're tripping over one. The beautiful red-bricked pathways that criss-cross campus are always in need of a little maintenance here and there.
4. Made a friend or a memory on the P2P
Most likely, you don't remember their name… but if you were lucky enough, maybe you exchanged numbers! Some of the strangest interactions happen on the P2P (Point-to-Point, Party-to-Party) bus.
5. You aren't fazed by the Pit Preacher, shouting some absurd yet insightful things in the Pit.
Gary Birdsong has been "preaching" his unusual interpretations of the Bible for years. He travels around to various other North Carolinian universities, but is widely known as the "Pit Preacher" here at UNC. Students often stop by between classes to hear him speak – or rather, yell.
6. You know how to correctly spell Duke: d-o-o-k.
You also know just how real the UNC-Duke rivalry is. It's a lifestyle.
7. You've danced your butt off during Dance Marathon – or at least cheered for those who did.
Every year, UNC students spend 24 hours, continuously dancing to support Carolina For The Kids. All money raised goes to families served by UNC Children's Hospital. Pretty epic.
8. Cat's Cradle is your go to concert venue.
Located a jump, hop and a skip away, in Carrboro, Cat's Cradle is the perfect place to get your music/concert fix. The 750-seat venue hosts artists from all walks of life, but is especially known for its support of local talent.
9. You always ask your friends to swipe you into the Agora.
With everything from Mongolian stir-fry to an ice cream bar, the Agora is where it's at (only if you have those precious swipes, though!). The Agora is the affluent dining hall for residents of Granville Towers – one of the many residential buildings off-campus. Located just of Franklin Street and main campus, it's a popular choice for first-year housing.
10. You've been eaten alive by ants while laying out in the quad.
On any sunny day, or any day really, you'll be sure to find hundreds of students lounging around in the quad. Some choose to be productive and study… others strip down to a bikini and get their tan on.
11. "Hark the Sound" is now your theme song.
No matter where you are, when you hear the introduction to "Hark the Sound", you immediately throw your arms around your fellow Tar Heels to sing the university's official alma mater. The harmonious sound of thousands of UNC fans singing along in the Dean Dome is truly heartwarming.
---
---
Related Articles