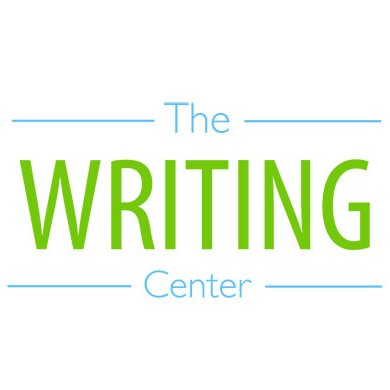 Every UNC student has taken at least a million classes that require them to write papers about every imaginable topic out there. Sometimes, miracles happen and papers may turn out to be perfect in their first draft itself. But more often than not, this is not the case and more work is needed to get that A on the assignments, and UNC Writing Center has just the perfect tools for you to succeed!
1. Make an Appointment with a Writing Coach
They are the most valuable resource that you can utilize at the Writing Center. They are people well versed with the art of college writing, be it academic papers or applications. Within an hour, the writing coaches help you brainstorm ideas for an essay/paper, identify and correct your mistakes, set goals, and perfect your paper. This insight from someone trained to help with peer writing is helpful in perfecting assignments to get that A on the paper.
2. Use the Online Submission System
No time to make an appointment and meet with a writing coach? No problem. The Writing Center also accepts online responses that are returned within about a week with detailed comments and insights on how about your submission. The dedicated writing coaches then make sure you get comments that are useful in editing the essay/assignment and return the submission. This entire process is super convenient and you can get great feedback from the comfort of your bed! What's not to love?
3. Handouts Galore!
Explore the handouts feature on the writing center website and uncover tips on almost ANY and EVERY kind of writing techniques or problems. From citation help, to subject-specific guides to writing assignments, and guidelines to improve application essays, the "Tips and Tools" section has it all.
PS – Some of the most popular ones are handouts on how to write resumes/cover letters, what plagiarism entails and how to start application essays.
4. Really REALLY helpful Workshops
Are you part of an organization? Do you want to host a writing workshop for your members? The Writing Center does exactly that by coming in and organizing need-specific workshops for different locations and requests. These are great learning opportunities for members or residents of a community and it never hurts for one to acquire some writing techniques and get better at this imperative skill.
5. FREE SWAG
If all of those advantages above don't make one want to run to the Writing Center ASAP, they have tons of free stuff like stickers, water bottles and shirts with a hip ram head chewing on a pencil. Also was it mentioned that he is wearing cute nerd glasses? Well, he is wearing cute nerd glasses. What more does one need to think about?
All in all, the Writing Center is a hidden gem waiting to be uncovered by the students at UNC. The university is trying 100% to help the students and everyone and providing ALL the above mentioned services FOR FREE. So go get some!
---
---
Related Articles