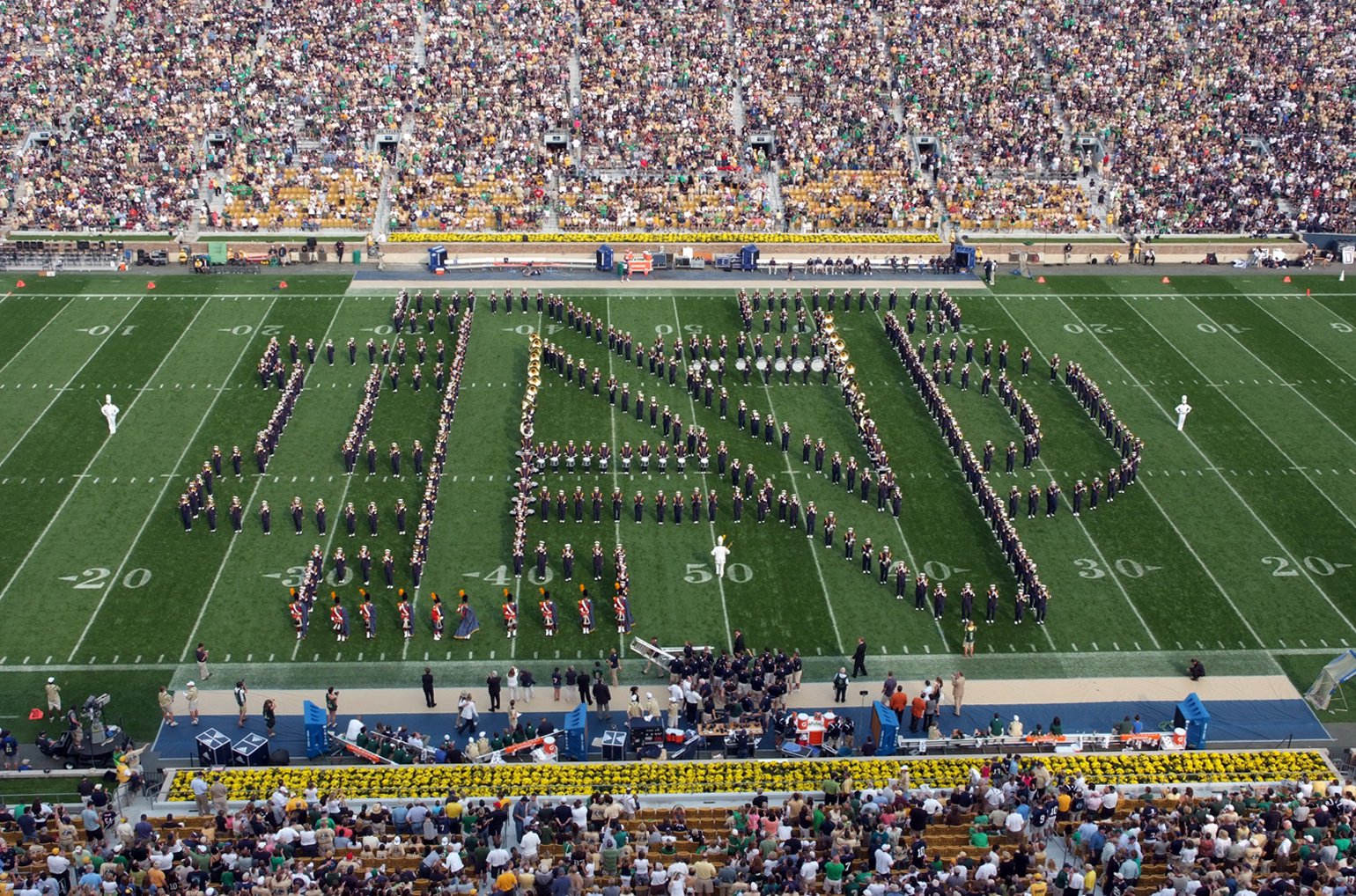 The University of Notre Dame fight song is one of the most iconic in all of college sports. We wanted to make sure that you knew all of the words:
University of Notre Dame Fight Song Lyrics:
Rally sons of Notre Dame:
Sing her glory and sound her fame,
Raise her Gold and Blue
And cheer with voices true:
Rah, rah, for Notre Dame
We will fight in ev-ry game,
Strong of heart and true to her name
We will ne'er forget her
And will cheer her ever
Loyal to Notre Dame
Cheer, cheer for old Notre Dame,
Wake up the echoes cheering her name,
Send a volley cheer on high,
Shake down the thunder from the sky.
What though the odds be great or small
Old Notre Dame will win over all,
While her loyal sons are marching
Onward to victory.
The original lyrics, written when all athletes at Notre Dame were male, refer to 'sons,' but in recognition of the fact that the 'Victory March' is now played for athletic teams composed of men and women, many modify the words accordingly.
---
---
Related Articles