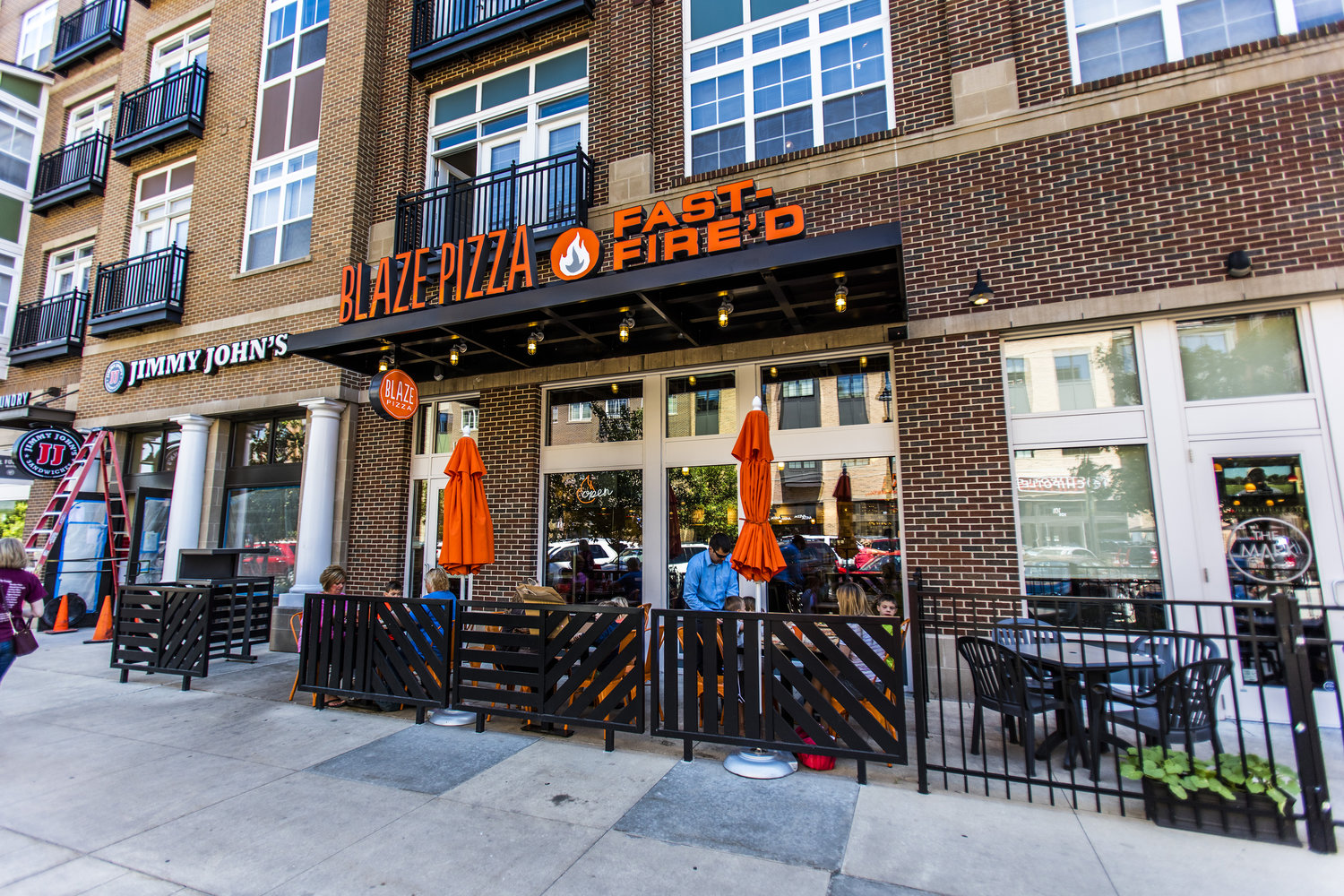 Sometimes, dining hall food gets too boring and the limited options on campus are tried and old. You may also really want to leave campus, at least for a little bit, and sit down at a semi-nice restaurant, but where should you go? Since Eddy Street is just off-campus, there are plenty of options for a Friday night meal, but be warned, if you are looking to eat off campus during a game weekend, you may be in for a 3+ hour wait.
1. Chipotle
Easy, cheap, and pleasing to everyone, Chipotle is a 10 minute walk from the south end of campus and a go-to option. The Mexican Grill offers burritos, salads, nachos, and more that can be customized to be suitable for any hungry person. With its signature guacamole and newly-added queso that go perfectly with their salted-lime chips, there are many options even for those who aren't burrito fans.
2. Blaze Pizza
Featured on BuzzFeed's series "Worth It," Blaze Pizza is a totally customizable and cheap option for any pizza lover (though any Chicago deep-dish fan might not be satisfied by the thin crust). You can get the basic, cheese-only pie for less than $6 or you can put as many toppings as you want for a couple extra bucks. It is often very busy, so if you want a wood-fired, fresh pizza, be willing to wait a few minutes before you can sink your teeth into the perfect combination of cheese, tomato, and toppings.
3. Five Guys
In case you're in for a more classic burger, Five Guys is on Eddy Street as well. You might have grown tired of the smashed burgers on campus and want a simple, thick burger with all of the simple toppings. With a simple, but effective menu, the made-to-order burgers are sometimes exactly what you need when you're looking for an easy fix for your burger cravings.
4. BarBici
For a quick Italian meal that won't break your budget, BarBici is the way to go. Not only do they deliver, but they serve a variety of pastas and breads in a manner similar to Subway/Chipotle. Go up to the line and point out your choice from their wide array of salads, sandwiches, and pastas. Don't like anything they have premade? You can "create-your-own" pasta, so it is perfectly suited to your desires. It is a fast and casual option that will far surpass any Italian dish in the dining halls.
5. Ichiban Golden Dragon
In the mood for Chinese/Japanese food and the stir-fry lines at SDH and NDH aren't cutting it? Ichiban Golden Dragon is less than a mile from campus and serves all types of Asian cuisine. With options such as sushi and General Tso's chicken, most people will be satisfied with the variety. A more formal, sit-down place, you could dress-up a little and head over there for an evening of many different delicious courses. The South Bend roll is highly recommended.
As broke college students, finding the time and the money to go off campus is a challenge. However, at Notre Dame, there are many great options to expand your menu. All different types of food are on Eddy Street and will get you in and out in a reasonable time.
---
---
Related Articles