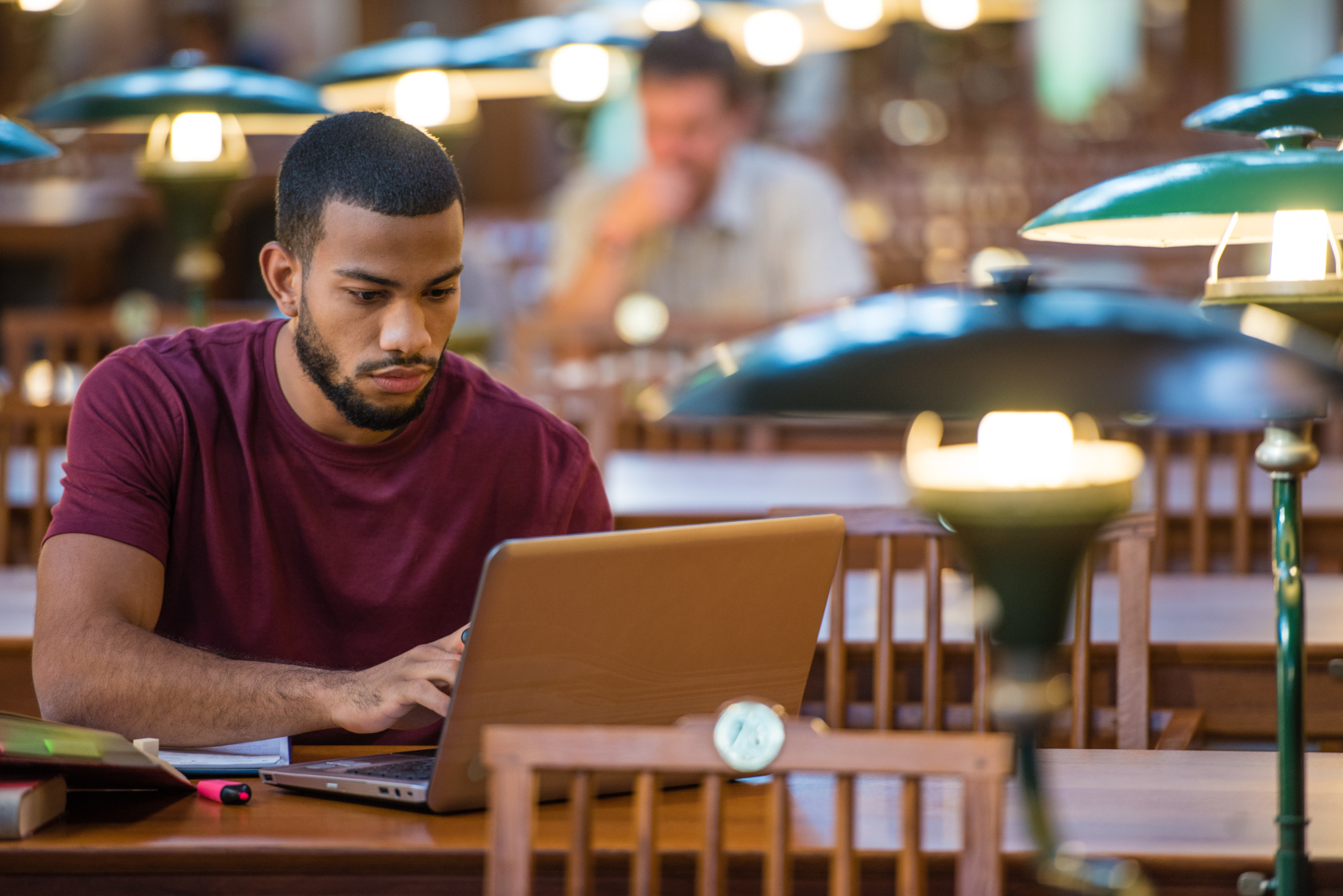 Studying in your room is great – you get to keep your PJs on, snack on the side, and even Netflix running in the background. But we all know the dangers of doing that– your bed over there. Well, chances are, you'll likely want to change positions and study on your bed, but before you know it, your three hour study session has turned into a three hour nap….if you wake up that is. So before you waste any more time "doing work", here are some suggestions of prime spots on campus for you to study at to get the most out of your time.
1) LaFun
Lafun is pretty comprehensive when it comes to providing all that a student really needs while studying: snacks, Starbucks coffee, wide tables, computer clusters, and printers. This is a great place for all types of students. If you like white noise, try staying on the main floor where you'll probably get stopped by eight of your friends before you actually start your work, but hey, with headphones on, it's the perfect place to push out an essay or do a group assignment. If you want some more quiet time, the third and fourth floors are great. The basement is the most quiet and offers spaces that are more personal and it stays open all night, so all nighters can be spent here.
2) Hesburgh Library
Post renovations, Hesburgh is pretty nice now. It was ABP on the first floor where you can get your coffee fix, a meal, or just a light snack. The main floor has a large student study space, but seating is very limited. There are definitely returners who stake out their spots early on in the morning, so if you aren't a morning person, maybe save yourself the walk over. The tenth floor is completely new, not to mention completely quiet. It's for students who really need complete silence in order to focus. But like the first floor, these spots are limited and hard to get. The basement would be your other option, with a nice wooden finish and collaborative spaces for group projects, but again, it's the library, so tables are going to be hard to find.
3) Duncan Student Center
The DSC is the newest addition to student campus life and it definitely beats LaFun now with its five floors of study rooms, restaurants, and my god, outlets. The only downside to the DSC is that there are no computer clusters or printers, so you'll have to run over to Debart to print something. That'll only take a minute to walk over, but in negative 20 degree weather, no one really wants to do that, so plan ahead. Some favorite spots for group meetings are the Innovation Lounge on the first floor and the study rooms that you can reserve on the second and fifth floors. For personal study, the first floor is great for a casual meeting or work, but the second floor is where you'll find more closed off personal pods that allow you to focus.
4) ACE Building
The ACE building is a bit hidden, but it's located behind the Main Building. It's definitely understated and not many students even know about it, but because this is the case, people who study in the ACE building are those who are really trying to focus. It's dead silence here on all floors. The first floor spans a wide expanse that has many round tables for eight, so if you don't prefer working with someone seven feet in front of you sharing the same table, then maybe this isn't your type of place. There are more hidden places located around corners for those who really want to be stealthy, but if you're going to stay until the night hours, it might get creepy.
5) Jordan Hall of Science
It's been said that natural life helps some people stay awake while studying. In Jordan, there are tables lining wide, tall glass windows on the first floor. During sunny days, it's beautiful in there because it gives off a warm feeling and generates some positive energy. There are also personal tables and chairs running the length of Jordan, but if you're hoping to spread out, these might be too small for you. Nevertheless, if you have an inclination to take multiple breaks, walking the length of Jordan is a good way to stretch and relax.
Switch it up and go check out some of these locations. For specific assignments and moods, you are sure to want a different location to match your tasks. From loud spaces with a lot of white noise, to completely quiet corners that leave you in peace, roam the campus and find your very own spot. It's a great feeling to find that special place where you stake out your study spot for the day!
---
---
Related Articles