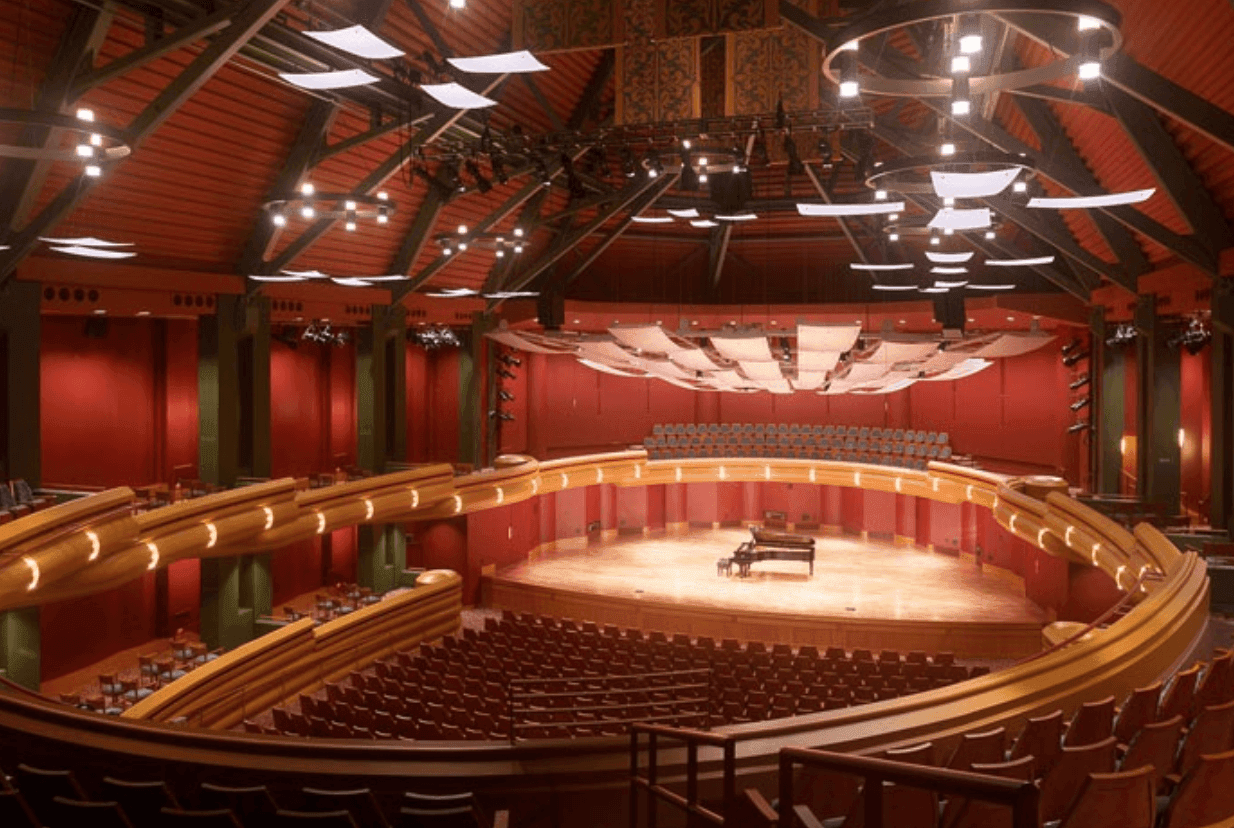 You've spent countless hours practicing and perfecting your skills– you know the tunes by heart and where your fellow musicians come in for their parts. But, with all this work and passion, where can you go to share your talents? There are multiple avenues at Notre Dame for musicians to show off their skills, get some recognition, and even maybe end up on the meme page. Here is a list of 5 places on campus for musicians to perform at.
1) Acoustic Cafe
What's better than enjoying your warm cup of joe in negative degree weather? How about listening to some tunes played by your fellow classmates. You might think that Acoustic Cafe is only for those who know how to play a string instrument, but anyone with any music talent can sign up to perform. They happen every Thursday in the basement of LaFun. However, they will make the move to Hagerty Cafe to accommodate more people. They even have new lights and a sound system, so sign up through SUB now for your spot this week!

2) Glee Club
This is for singers who have a more professional singing voice, but auditions happen during the beginning of each academic year for the males of Notre Dame. They are pretty selective, but getting into Glee Club can also get you admissions to other singing clubs on campus. They have a large group of around 80 men who perform in DPAC and are most known for their Christmas and Spring performances for both the Notre Dame and South Bend communities.

3) Asian Allure
Yes, the title makes it seem exclusive to only ethnic Asians, but they are a very inclusive group and the performance happens every year during the first week of December. They have auditions too, but the group that runs the event is more lax when it comes to your skill level. For the performance, you are allowed to play whatever instrument you would like, but the crazier the better! Just showcase diversity and inclusion!

4) Mariachi
If you're skilled in guitar and love your salsa music, then joining Mariachi is the way to go. You get to dress up in Mariachi suits inclusive of shoes and hat, and perform at most of the events open to the public on campus. Both men and women are allowed to audition and play and they are open to singers and violinists. They are running short on players right now, so go on ahead and speak with an officer!

5) Voices
Voices consists of a group of men and women who sing choir music that run more along religious tunes. This group mainly consists of singers who have powerful voices that can really resonate and move a crowd to their feet. They perform mostly at ND Football game tailgates, multicultural events, and faith sponsorships on campus. Sometimes, dorm masses will invite them to perform, but they are sure to get a lot of recognition all around.

Don't let your talents go to waste. Part of the college experience is getting out there and showing off what you got! Our practice rooms might be nice, but there's no better way of sharing the joy with your friends and peers by performing and helping a group out. And, who knows, you'll even make life long friends in these groups regardless.
---
---
Related Articles