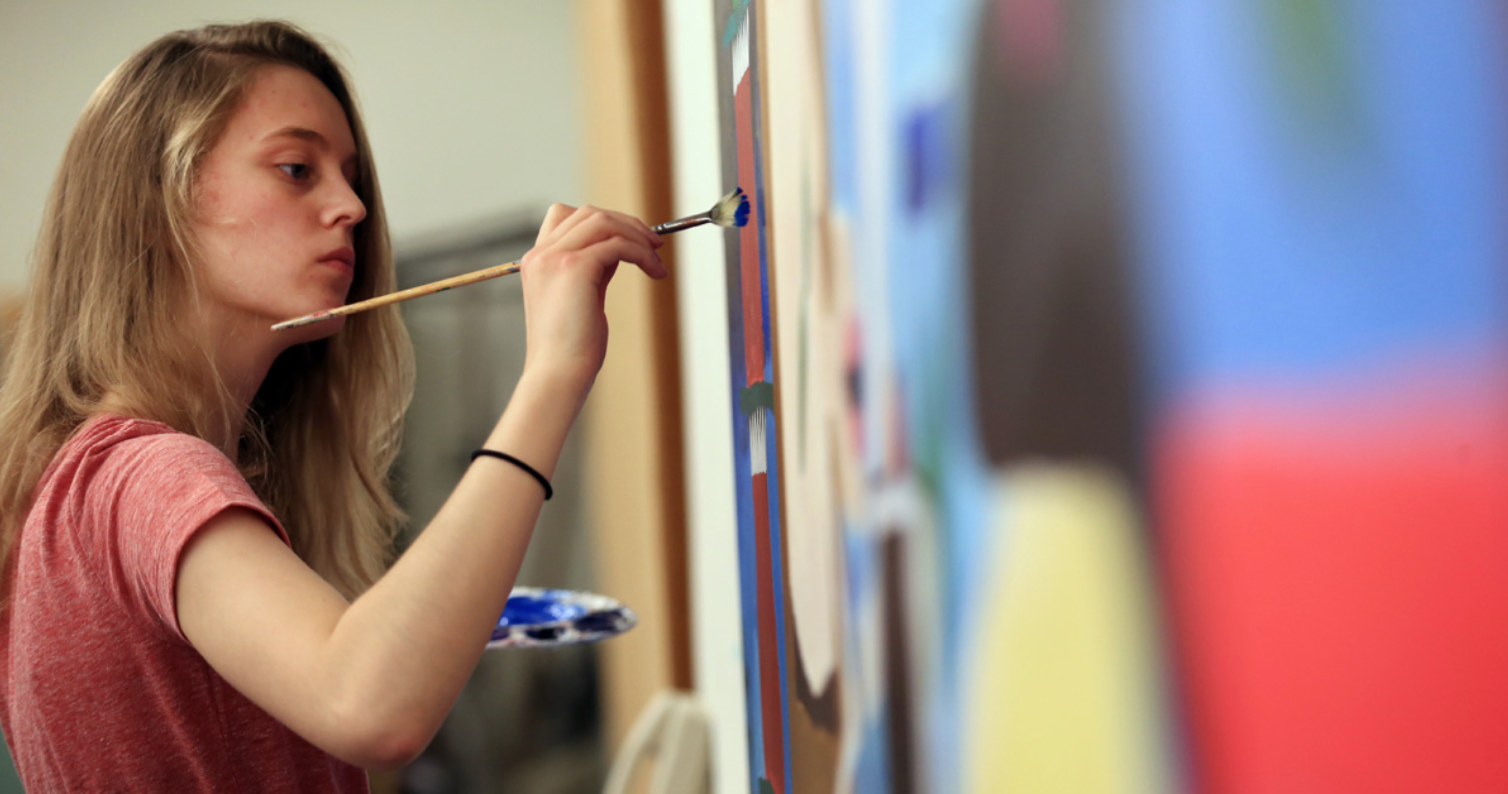 Yes, we all have those college requirements that we have to muster through in order to graduate. But not to fret, because some classes are really worth your time and money, even for the art-disabled. Here are 5 art classes to seriously consider because, not only will you fulfill your art requirement, but you'll have lots of fun in the process!
It's the twenty first century and chances are, you have a smart phone. You spend your days snapping away at pictures of literally anything: a passing squirrel in South Quad, you friend dropping his tray in the dining hall, you name it. However, what about learning how to seriously and professionally photograph? There's more to know about the parts of a camera's lens and the different focal lengths and angles to shoot at to get your desired outcome. This class teaches you all of that and technique. What's more, it'll get you out of your dorm room and around campus looking for great shots!

You know those black and white prints that you used to see in your old American history textbooks. Yeah, those, and they were super intricate, right? This course brings you back and teaches you how to carve in the negative and how to print your own posters as well! It's a class that allows you to take some time out of your day, listen to some music, and carve away. The projects are open to your own taste, so you can carve and print whatever you want if it still pertains to the instructions.

If you are looking for something a little more hands on, then taking Sculptor will have you designing and forming from the get-go. It can be tough as the learning curve for it is steeper since sculpting isn't a skill that is as easy to pick up. However, it's a good arm work out if anything because you'll have to prep your own clay and knead and shape away. They normally even have sales at the end of the year for you to sell your work to benefit the department.

Have you ever wanted to make your own vase or even maybe an entire tea set? Ceramics allows you to have another hands on experience in design and at perfecting your skill at the wheel. The class normally happens during the earlier hours of the day and lasts for three hours, but when you're there shaping away, they'll appreciate that span of time when it can just be you and the wheel.

This is something that you probably have seen people do in movies and shows, but have never really experienced in person. Figure drawing not only tests your hand-eye skills at sketching whatever is in front of you, but you get real live models as well. You might not be used to seeing and drawing naked bodies, but everyone is professional in the class and you really get to see your skills progress as you draw more. Plus, you'll be seen walking around campus with a life sized drawing pad to show off.

At the end of all these classes, whether or not you completely enjoyed yourself, you'll still have products to keep and remind you of your good times or struggles. You can even make some things for your friends and family because your lab fees include an unlimited supply of your medium. Plus, if you produce something stellar, the department might keep it for display for years to come!
---
---
Related Articles