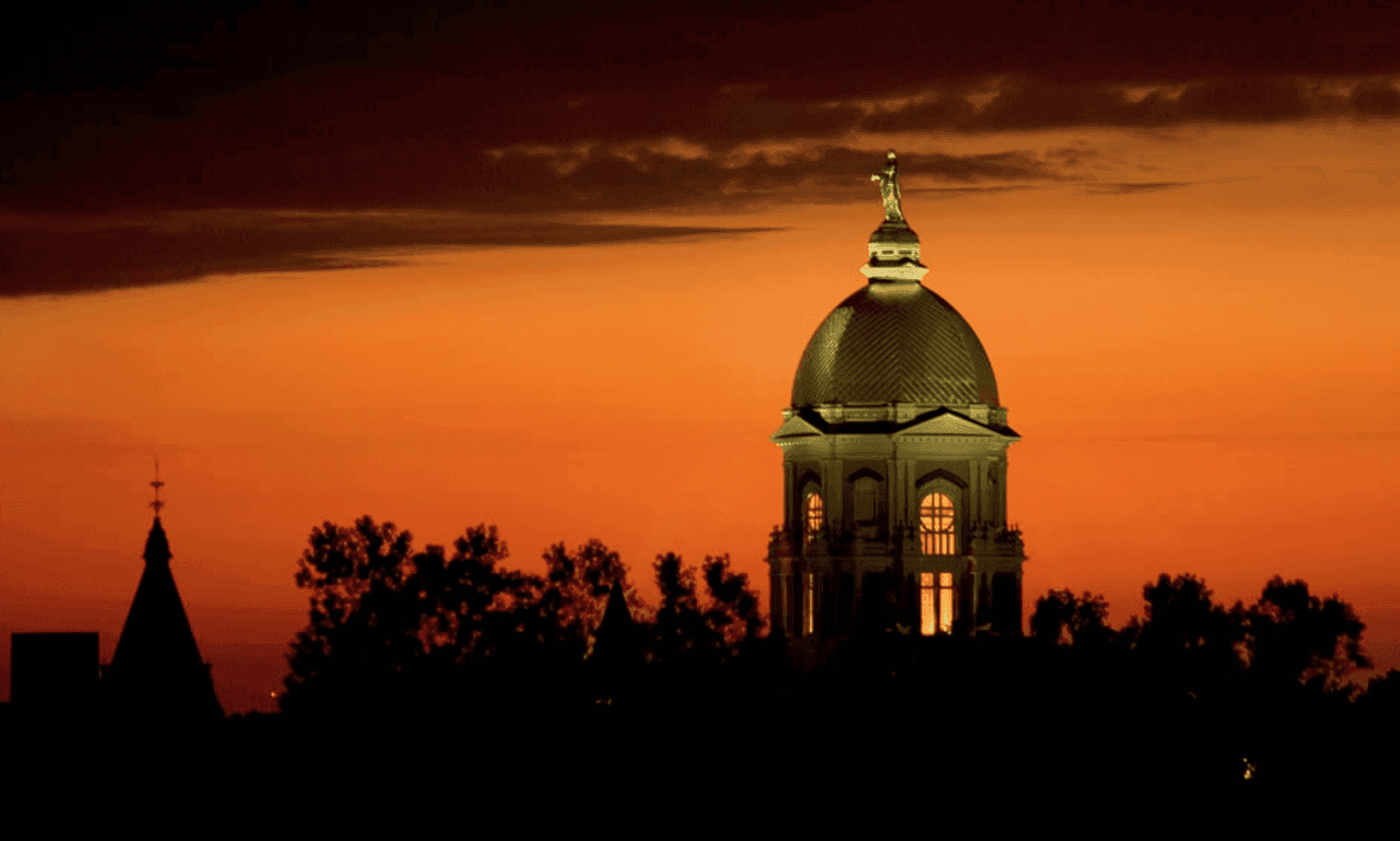 Yes, we all take classes just to get credit, but for the purposes of learning and expanding your knowledge, there are several one credit classes at Notre Dame to take advantage of. These are low commitment classes that focus on learning rather than testing or a letter grade. Here are 5 top one credit classes that are recommended!
1) 10 Years Hence Lecture Series (CRN 21732)
In our rapidly growing digital age, keeping up to speed with what is going on in the artificial intelligence space is key. The 10 Years Hence course invites guest lecturers to campus to give a talk on what their area of expertise in the field of artificial intelligence. The class is a great way to learn about the different careers out there and to also understand the nuances of what is going on in the tech space that could be affecting you in the next several years.
2) Prayer in Daily Life (CRN 27796)
Yes, you might not be too religious, but no matter where you are on the spiritual spectrum, this class is a great way to learn what your Christian peers are thinking and feeling, especially during the upcoming Lenten season leading up to Easter. This class only meets for five Mondays during Lent for 2 hours. It requests that you put away all types of electronics so that you can just gather with your peers to reflect and pray for whatever it is that is on your mind. No matter your beliefs, students find this class to be a wonderful experience of self reflection and personal learning.
Yes, you go to a Irish Catholic school where most of the population either happens to be Irish, or just love the culture. What better way to represent your school of the Fighting Irish than to learn how to tap dance. What is more, the professor who teaches it, Professor McKenna, is one of the most amazing human beings you will ever meet. This class is a low commitment class where you just need to get your tap shoes and come learn the steps! And, you will get to perform in the dining halls later in the Spring to show off your new skills!
Whether or not mental illness has directly impacted your life, it probably has s for some of your friends. This class not only teaches you the different types of mental illnesses out there, but it also is a hands-on experience that brings speakers in to talk to you about their journeys through their personal ordeals. This class is especially helpful since college students are, more often than not, weighed down by the perpetual stresses and downturns during their four years on campus. For this course, you are brought out to the South Bend community where you get to meet different individuals who are excited to share a part of their lives with you as you both work together to gain a better understanding of what mental illness is.
What do you really know about Russia? Did you ever think that the average temperature in winter is under -50 degrees Fahrenheit? Or, that for Epiphany, locals celebrate it by jumping into -68 degree Fahrenheit waters? There's so much to learn about Russia, so why not take a Russian culture class to expand your horizons and knowledge? You won't regret it! This class only meets for less than a hour one a week, but you get to watch interesting videos, discuss Russian society, and listen to some catchy Russian tunes during class.
School is not just strictly about work. Yes, we might want to take classes that we need to graduate or that one easy class that you know you'll get an A in, but it's important to keep that curiosity of yours burning. There is no better way than to take advantage of the one credit classes on campus. You'll meet new friends in the process and learn some information that you'll likely share at your next kickback!
---
---
Related Articles