Back to University of Notre Dame Blogs
5 Dorm Masses to Check out at Notre Dame
Having chosen
Notre Dame
, chances are that you are probably Christian. All around campus, Masses happen at every hour and even though you might not be of the Catholic denomination, Masses are still wonderful ways to be part of the
Notre Dame
community and to worship. Here are 5 Masses on campus that you should check out!
1) Dillon Mass
Renowned for being the milkshake mass, Dillon Hall's masses on Tuesday nights are where you should go. Not only do they have a warm and cozy chapel, but their rector is amazing at conducting mass. You will absolutely love Father Joe after your first encounter. And, if you stay after for mass, the Dillon boys will bring out both vanilla and chocolate milkshakes. So, it's a win win either way!
2) Keenan Mass
Much like Dillon Hall, Keenan has the best Masses on Wednesdays because they have smoothies. So, after mass, go down into the basement and grab some pineapple, passion fruit, or mango smoothies! Also, they have a mini eatery operating at night so you can also grab some snacks or a slice of pizza to satiate your late night munchies. What's more, the Keenan chapel is older, but it definitely has character and is in large space to fill you and your groupie!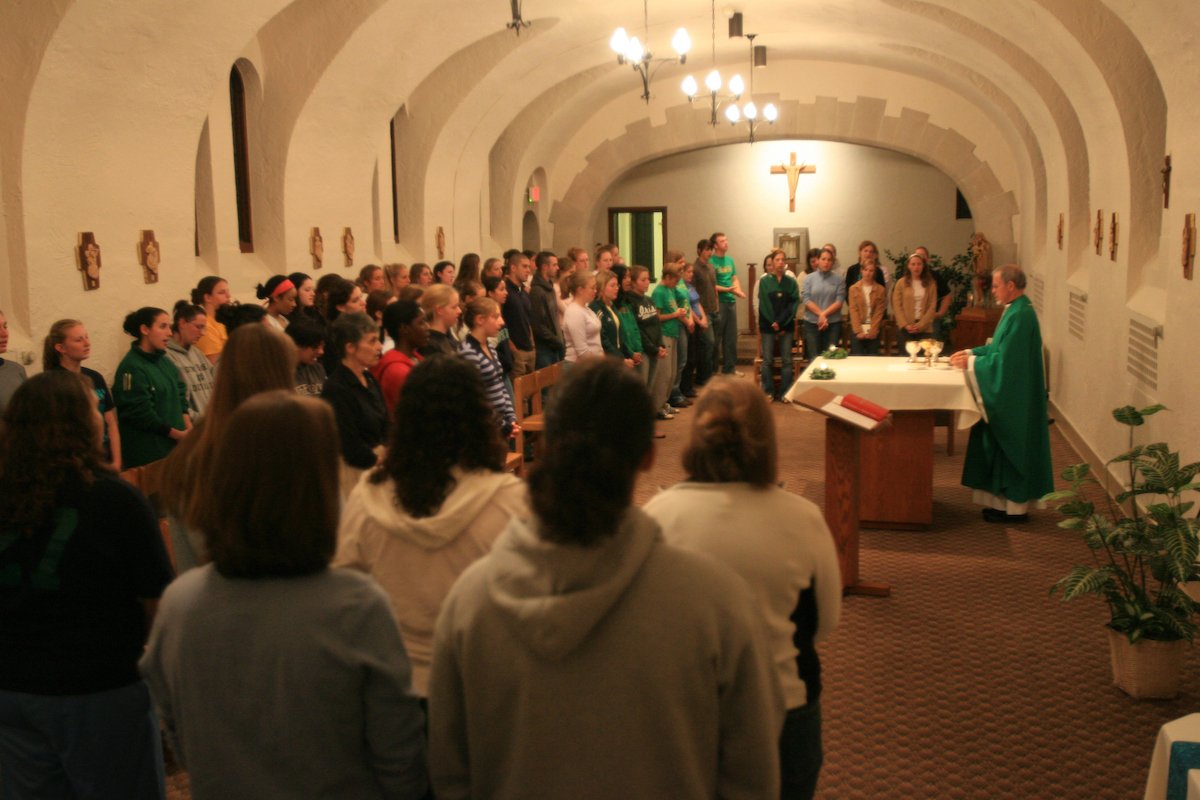 3) Walsh
Walsh Mass is a but understated, but the Walsh girls are a tight community. Residing is Father Doug, who is new to Walsh, but loves a good conversation. Because of Walsh's renovations, stop on by too to look around the dorm. The chapel looks pretty much the same, but there are newer seats and better lighting. It is a intimate space that allows you to calmly reflect for Mass. Afterwards, the Walsh girls always treat their guests to some baked goods and boy, do Walsh girls know how to bake.
4) Dunne Mass
Also known as Hotel Dunne, Dunne's chapel is one of the newest ones on campus and is a beautiful space. With its oak panels and broad pews, Dunne's Masses give you a lively feel, albeit, it does lack the tradition and character or other dorms. However, when you're done, take a visit around Dunne too because there are great spaces that you can stop by and study in. The rector or the dorm is also a great guy who brings excitement to the Masses.
5) Lewis Mass
The Lewis ducks are known for their high pitched personalities on campus and their Masses very much resonate with their reputation. The Lewis girls are known for their breakfast masses that come with eggs, bacon, and much more of your breakfast favorites. If you think that Mass is slow and a bit on the calming side, check out Lewis for a change and you'll be woken up and ready to continue cramming those homework problems after night Mass.
With 30 new and old homes on campus, all dorms have their very own chapel with characteristic qualities. They have been well attended by students throughout the years. They are a place where students from all backgrounds come together to pray, worship, and share in each other's presence. It is worth it to check out all the chapels and see for yourself the nuances of each dorm and meet their rector or residing priest!
---
Suggested Articles in University of Notre Dame