Back to University of Oregon Blogs
Pros and Cons of Attending the University of Oregon
The
University of Oregon
is often portrayed as a fun and exciting school to attend, filled with driven students striving for success. While all of this is true, there are also downsides to attending this university. Just like any other school, not everything shown in advertisements live up to expectations in real life experiences. Whether you are a high school senior debating whether or not the
U of O
is right for you, or if you're just curious as to what life as a student here is like - here are a few pros and cons you should know about the
University of Oregon
.
Pros
1. Lots of school pride
If you have a lot of school spirit and want to be surrounded by like-minded students and town residents, then the
University of Oregon
is perfect for you. It is not rare at all to see students wearing green and yellow around campus, or going all out on game days to show their school pride. There are also many small shops and restaurants around Eugene that cover their buildings in the school colors and display
U of O
stickers and banners in their windows. Almost every car has a
University of Oregon
sticker or license plate cover. We seriously love our Ducks.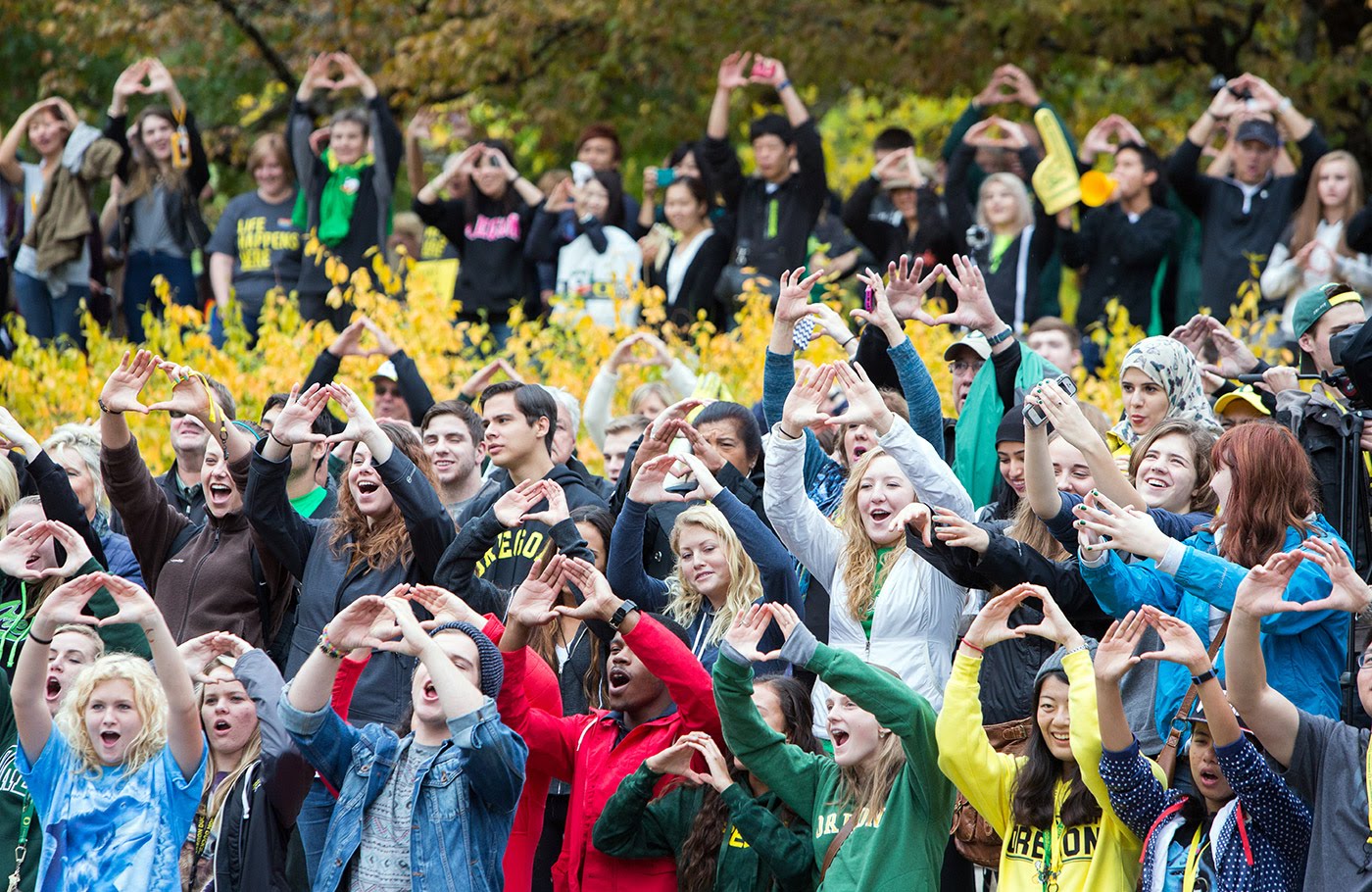 2. Parties
First of all, this is not to support underage drinking or encourage anyone to go to parties. However, it's college and it happens all the time. If you're bored on a Friday or Saturday night (and you've finished all of your schoolwork), then it's not hard to find a party to attend at a frat house (if you're a girl or a member of the fraternity) or at a friend's place. While the
University of Oregon
is not a school known for partying, there is always a guarantee that something is going down somewhere every week. So if you're going to go out and party, please do so responsibly.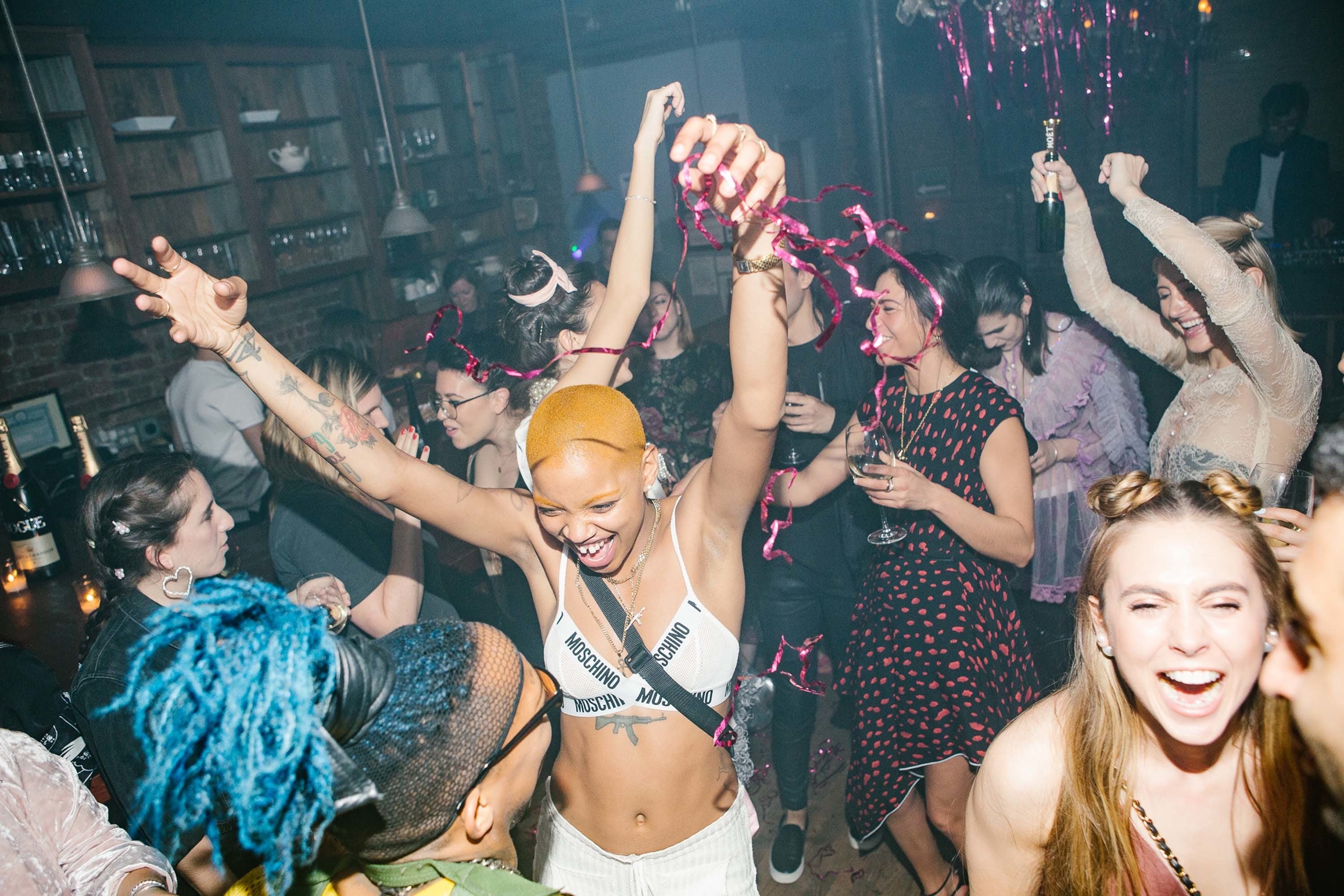 3. Greek Life
Greek life is big at the
University of Oregon
. Whenever you walk to class, you will most likely always see at least one person proudly wearing their fraternity or sorority's Greek letters. If joining Greek Life is a high priority for you, the
University of Oregon
is a good choice. Fall formal rush is a huge deal here, and there are many more sororities and fraternities every year. Make sure to sign up online for formal rush before the deadline and do lots of research on each chapter beforehand if you are interested in joining Greek life.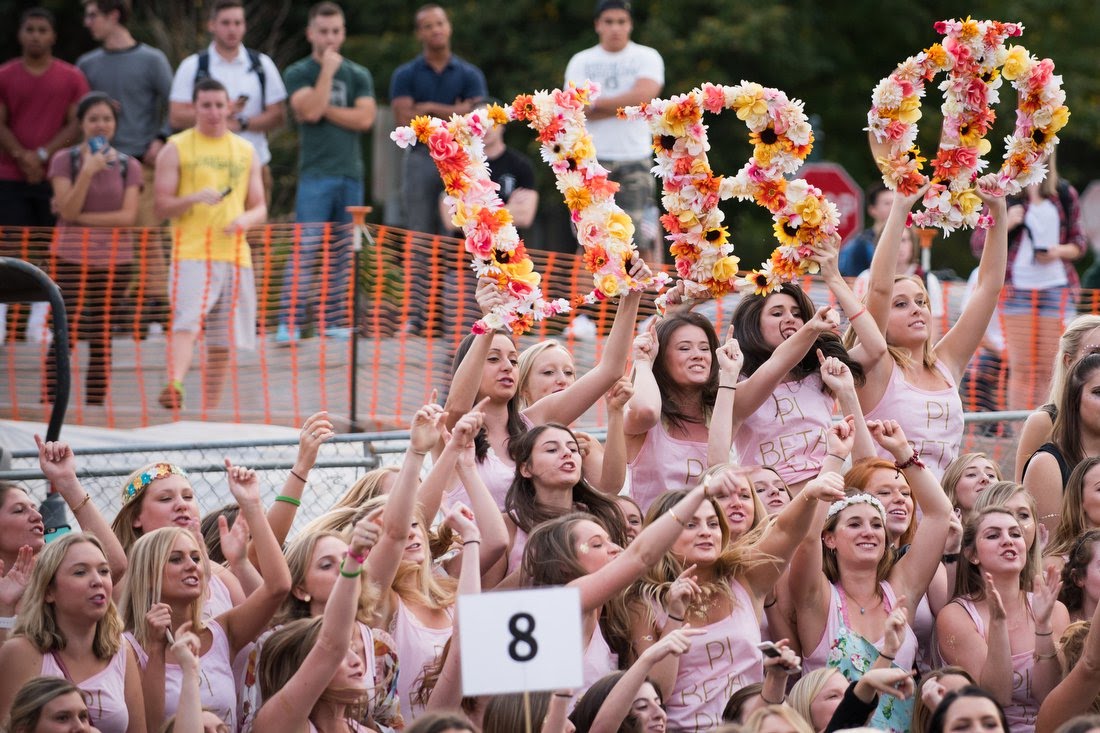 4. Sports Enthusiasts
If you're someone who loves sports whether it be football, basketball, or softball, then you'll love attending games at the
U of O
. Autzen Stadium is a landmark in Eugene. The huge football stadium is always packed on game days and the crowd yelling "O" can be heard from miles away. You can sit in the student section and cheer on the Oregon Ducks, or catch an exciting basketball game at Matthew Knight Arena located on campus. Game days are when Eugene and the
University of Oregon
are most alive. Also, as a bonus, students get free tickets - so you don't have to spend a lot of money!
5. Large Student Population
The
University of Oregon
has a large student population. If attending a large university is a must for you, then don't overlook the
U of O
. Many of your classes will be filled with 100+ students. However, that doesn't mean there aren't small classes here. Usually, core classes (like math and writing) are smaller in size, but classes focused on your major will usually be larger. If getting one-on-one attention from a professor in the classroom is a must for you, then seriously reconsider whether the
U of O
 is right for you. Even though office hours are offered, they won't help as much as in-class attention.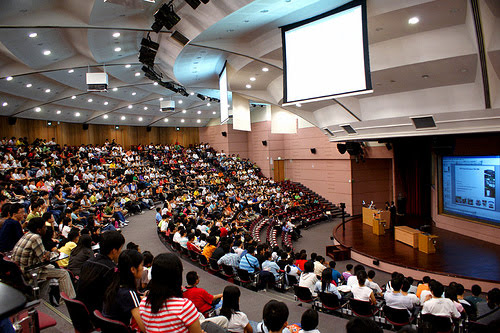 6. Lots of Student Organizations
Social butterflies will be happy to know that the
University of Oregon
offers many different student clubs to join. Whether it be a religious group, ethnic student associated, or art club, it is almost guaranteed that everyone can find at least one organization that interests them. If you're motivated enough, you could even start your own club. Student organizations are a great way to branch out and meet new people. It is also a great pass time, since the town of Eugene can get boring after a while. During the Week of Welcome, students have a chance to attend "The Flock Party" where they can learn about all of the different clubs offered here.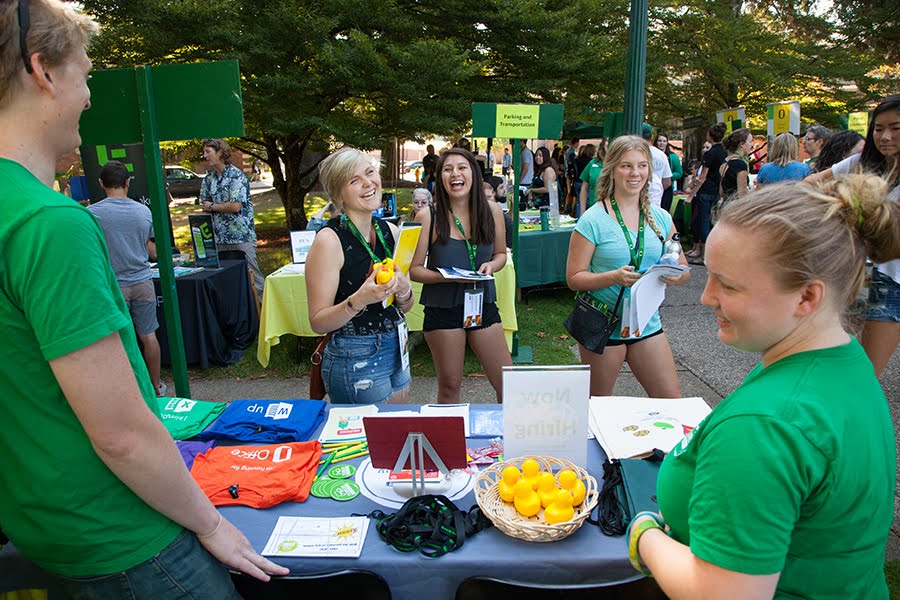 Cons
1. Weather
It is well known that Oregon is a rainy state. No matter where you live in Oregon, there is no escaping the rain, gloomy skies, and cold air during Fall and Winter seasons. If you're someone who hates rain, then you should look into going to a school in a different state. If you're planning to attend a school in Oregon, then make sure you buy sturdy, long-lasting rain boots, and a nice, warm rain jacket. Also, if you know you get seasonal depression easily, then you probably shouldn't attend the
University of Oregon
since the majority of time spent here will be gloomy and dark.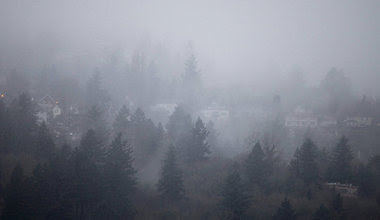 2. Eugene
The location of a school should always be one of the first things you look into when choosing which school you will attend. The town of Eugene itself is boring. There isn't much to do here unless you enjoy taking walks in the rain or spending money to watch a movie or go bowling every week. The reason why many students party a lot at the
University of Oregon
is mainly because of how little there is to do in Eugene. However, if you have a car and are willing to drive a total of 4 hours to and from Portland every so often, then going to the
University of Oregon
doesn't get THAT boring.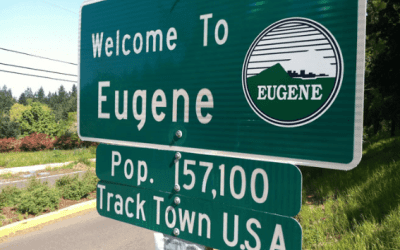 3. Transportation
The transportation in Eugene is not the best. There is a free bus service available for students with your student ID. However, if public transportation is not really your thing, and if you don't live on campus in one of the dorms, then chances are you are either walking, driving, or riding a bike to class. Bikes are often stolen on the
University of Oregon
campus, and walking to classes in the rain isn't fun at all. Parking on campus is very hard to find during the day, and you either have to pay a lot of money for a parking permit (to possibly not even be able to find a stall) or pay hourly in a pay-to-park stall. A majority of the stalls on campus are reserved for teachers and workers, leaving students with barely anything.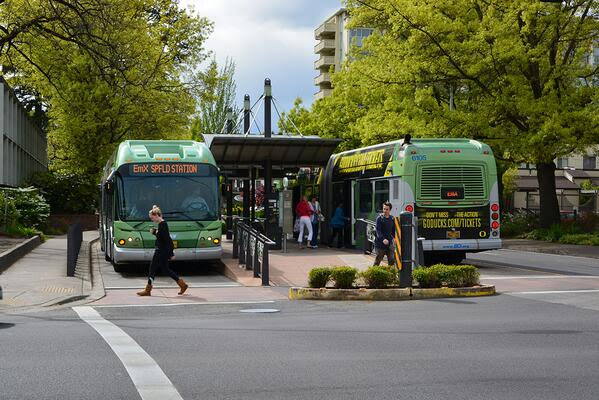 4. Living Situation
Whether you're living on or off campus, the living situations aren't the best for
University of Oregon
students either. If you are an incoming freshman, then you are required to live on campus during your first year. The majority of dorms at the
University of Oregon
are old and run-down. If you want a decent dorm, you are going to have to pay a lot more money for it (and it isn't really worth it). Some of the dorms have dining halls on the first floor; but if your dorm doesn't, then you will have to walk to get food whenever you want to eat. However, living off campus could be even worse. The apartments around campus usually aren't even close to any of the main buildings students usually have classes in, and rent costs a lot. Also, a lot of apartments don't come with AC units which come in handy during spring term when the temperature begins to skyrocket into the high 80's and low 90's.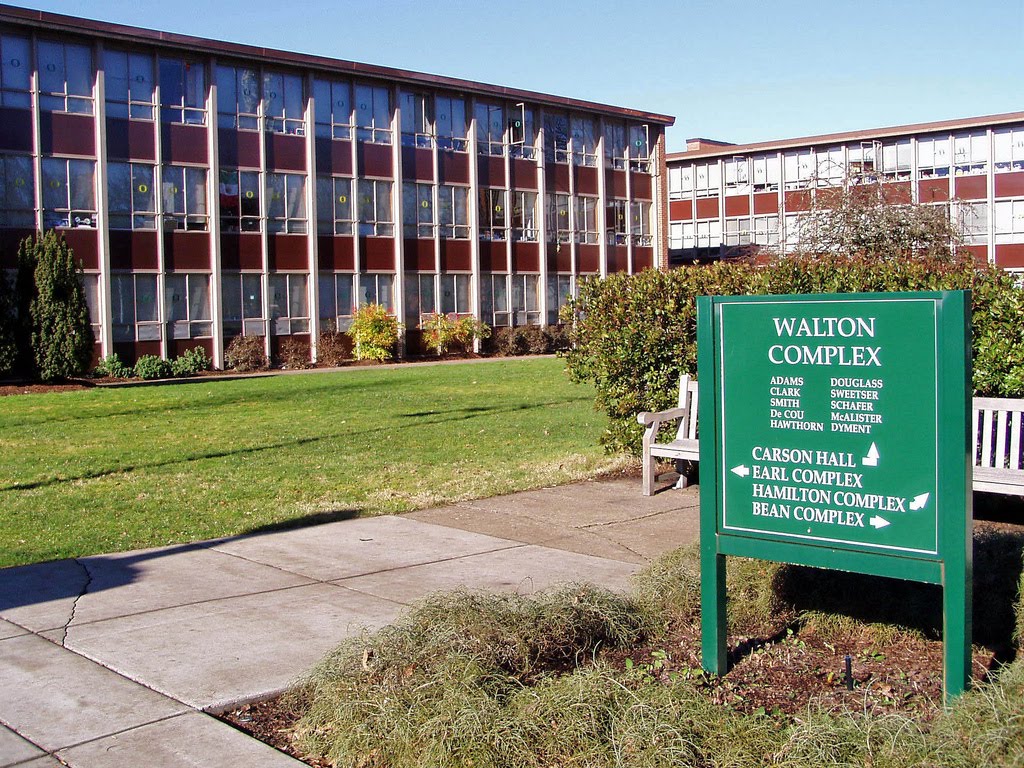 5. Large Campus
Since the
University of Oregon
has a lot of attending students, it is only natural that the campus will be large. If class schedules are not planned out properly, you may end up being late if your classes are far apart from each other. Usually, the core classes are taught in buildings close to each other, but there are instances where some classes are held on the other side of campus. If you have a bike, then getting from class to class isn't much of a problem. However, if you are a slow walker, then you should allow yourself more time to get from one class to another if they are far apart. Make sure to check the location of classes when registering and look at where they are compared to each other on the
University of Oregon
campus map.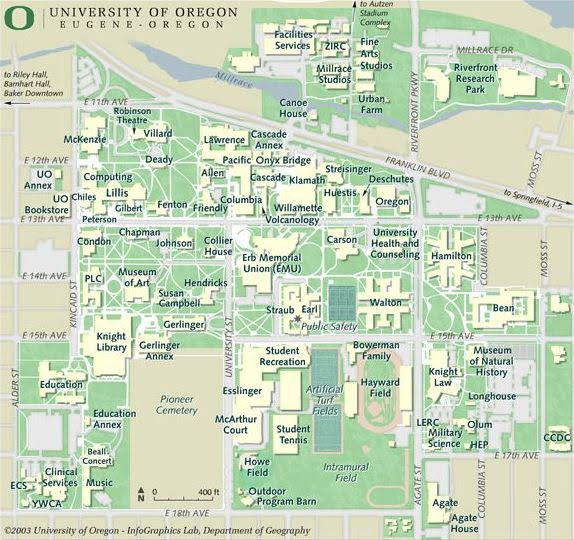 The
University of Oregon
, like any school, has both good and bad aspects that need to be considered during the college decision making process. Also, it's always a good idea to tour the school before making any decisions. While it can be scary to have to choose which school you will attend during the next four years in such a short period of time, always remember to listen to your heart and it will lead you to where you belong. Good luck!
---
Suggested Articles in University of Oregon