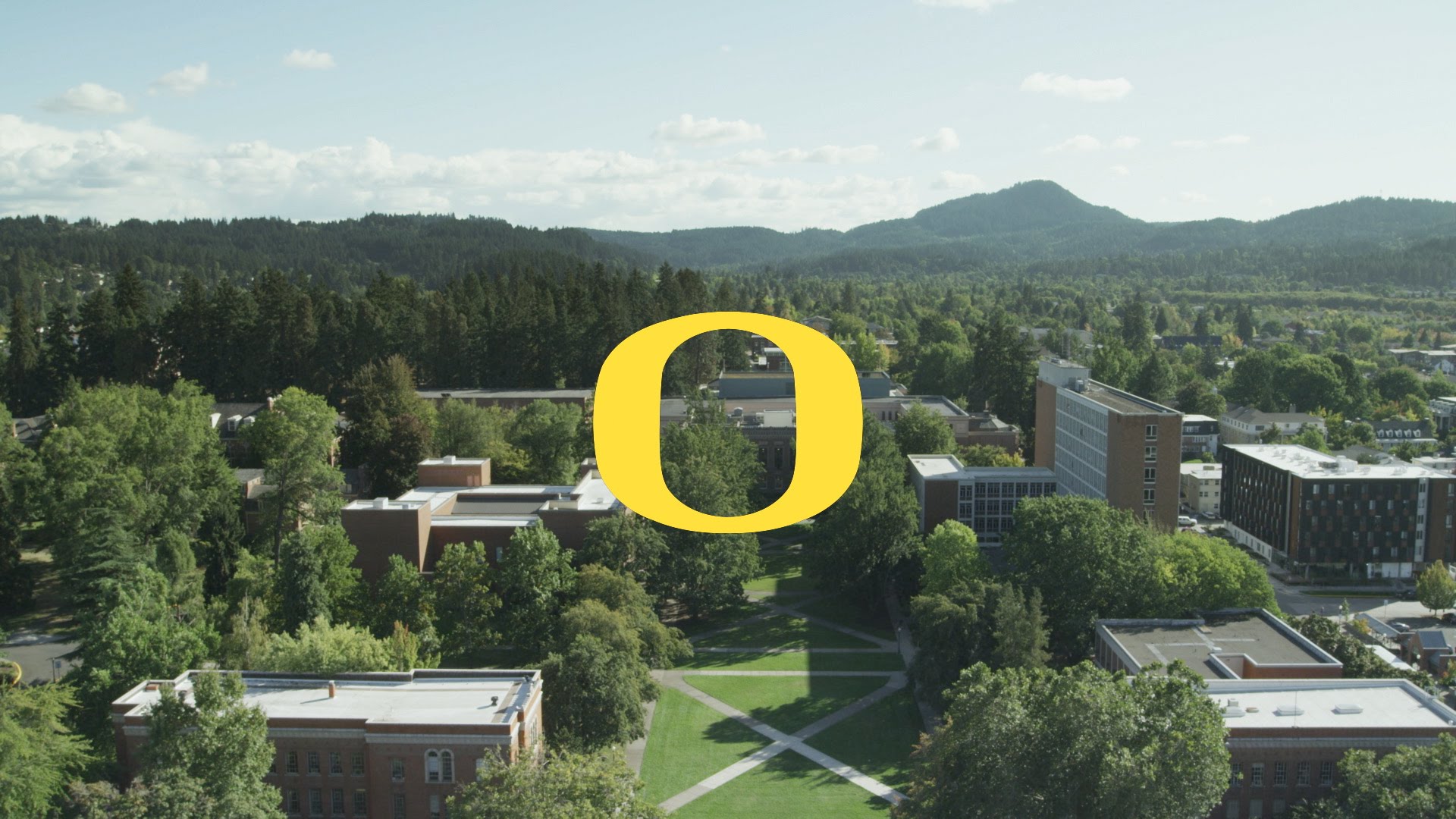 The University of Oregon has a large, beautiful campus. There are many, different places that students go to and study for their classes. Students have the option to study in a place with complete silence and solitude, or study in a place with music, people, and conversations. There are also many options for students to study with groups for projects. If a student wants to have easy access to a computer and a spot to study, at the same time, the U of O offers that too. With these options for places to study, it can get overwhelming on which spot is the best place to go. Here are the top 5 places to study at the University of Oregon, and why they are so great.
1. The Knight Library
The Knight Library is the largest building on the University of Oregon campus, and was built back in the 1930's. Directly across from the Lillis Business Complex, with the infamous big "O" on campus, you can find four floors of different places to study in this stunning library. The first floor has printers, that are easy access with your student ID card. There are tables and computers to sit and study at, with minimal noise. The second floor has the most options for places to sit; there are tables and singular desks, most of which even have outlets for when you need to charge up your devices. The third floor has singular desks, some of them overlook the second floor, and are in a silent area. This floor also has private study rooms for students, there are walk-in available, as well as rooms that you can reserve online. The fourth floor has more singular study desks, private group study rooms, as well as the Sky Studio tutoring center. This flour also has great views! The height and large windows allow for you to look out on Eugene, and get beautiful, natural light while you study!
2. The EMU
The EMU has three floors to choose from for studying. The first floor has quite a bit of noise, but is great for a casual study location after classes. This floor offers multiple different, and convenient options for food while studying. For example, Falling Sky Pizza, Fresh Corner Market, Red Wagon Creamery, and Townshend's Tea Company. The second floor of the EMU offers more casual studying options, but also a lot more food! If you get hungry while studying, the second floor of the EMU is the perfect study spot for you. The food options include Chipotle, Joe's Burgers on Wheels, Panda Express, Starbucks, and Subway. There are booths, and tables on this floor, and is great for a group project get together. The third floor is the quietest floor for studying in the EMU. There are spots for singular, paired, and group studying on this floor. The EMU is not dead silent, so is perfect if you like moderate conversation while studying.
3. Common Grounds
Music, coffee, food, and a hip atmosphere… Who wouldn't want to spend all their time at Common Grounds? Students find themselves at Common Grounds, when looking for a chill, low-key studying spot. There is quite a bit of volume in this location, but it is great if you need to have easy access to coffee, smoothies, tea, or food. With large booths and tables, it is the perfect spot for a fun, group study get together. There are outlets located underneath, and/or above the booths, for easy plug in for your devices. Common Grounds is located near Hamilton's dining options: Fire 'n' Spice, Big Mouth Burrito, and Grab 'n' Go. You can order food, sit down in Common Grounds, start studying, and your food will be delivered right to your table! You don't want to study on an empty stomach, so go to Common Grounds and surround yourself with great food, music, and people!
4. The Lillis Complex
One of the most well-known buildings on the University of Oregon campus, is also one of the best study spots. With great views, and four floors of singular or shared study spots, you could find your nook in Lillis. Lillis gets a lot of natural light, which will help keep you inspired for those long days of studying. Some get scared off because they think only business majors can study here, but Lillis is open to any U of O student who needs a cool place to study. The inside of Lillis is very modern and has a professional look. The Lillis Complex is located directly across from the Knight Library, so it is in a great location because it is in the center of campus. If you are worried about there not being a close location to get coffee, stop. There is a convenient coffee shop on the first floor of Lillis. There are also a few spots to sit in this coffee shop, so you will always have a coffee fix nearby, while studying.
5. Dorm Room
Dorm rooms are great for studying, because you are in the comfort of your own place and you are near many necessary resources. But there is a downside with studying in dorm rooms: it is too much of a comfort zone. Dorms are made to be a relaxing area, and it can be difficult to focus when studying in dorms. If you have a good study set up at your desk in your dorm, then it can be a great place to have an all-night study session.
To be successful at the University of Oregon, you are going to want to visit these locations quite often. But is that such a bad thing? The campus is beautiful, and there is inspiration in each one of these study spots! Especially during midterms and finals week, you are going to find your nook in one of these study spots. Study hard, and find the spot that's right for you!
---
---
Related Articles