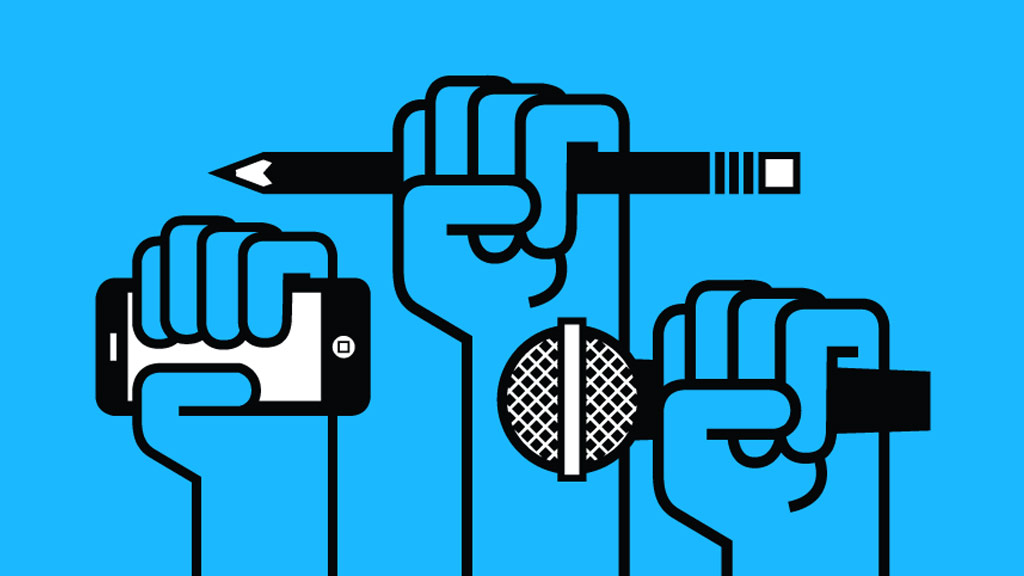 The years you spend in college are the most life-changing. During this time, you learn more about yourself and what you want your future career to be. Many undergrad students are often undeclared, meaning they do not have a declared major yet. Luckily, students at the University of Oregon are offered many introductory level classes in different subjects that give them a small idea of what entering into a certain major is all about. Here are the top five reasons Journalism 100 at the University of Oregon is a great class to enroll in if you are either an undeclared major student or debating whether or not to switch majors.
1. Easy A
J 100 is a great class to take if you need an easy A. Even though it is only 2 credits, all you have to do is attend class and listen to a guest speaker talk about their career in journalism. The only assignments you have to do include digital research on upcoming guest speakers and tweet (yes, as in Twitter). While digital research may sound like a lot of work, it really only takes you less than 10 minutes to complete. There is usually a template provided with empty boxes for you to fill out about the guest speaker you are focusing on. All you really need to do is list information including the person's name, his/her career path in the journalism field, what kind of work they have completed, and questions you would ask him/her. It's as easy as it sounds. If you already have a Twitter account, then all you will need to do is tweet about what you liked/disliked about a presenter or about anything interesting you learned in class that day. The only (minor) downside to J 100 is that attendance is usually mandatory and counts toward your final grade. However, do not let that deter you from taking this class.
2. Find Your Path
Journalism 100 is meant to help students find which field of journalism best suits them between advertising, public relations, media studies, and super journalism (print, digital, and online storytelling). There are multiple speakers who come in to speak to the class about what they do in their field of journalism, show photos and/or videos of their own works they have completed, and answer questions anyone may have for them. This is a great opportunity for uncertain students to get a grasp and inside look into the different fields of journalism to figure out what their future career path may be. Even if you end up not liking anything about journalism, you will have at least learned that journalism isn't for you (which only minimizes your career choices and makes things a lot easier for you).
3. Interesting Stories
Journalism 100 never really gets boring because of how many different people come in to speak about themselves and their careers. There are so many interesting stories to listen to while in this class. Since this class has speakers from every field of journalism, it is hard to not find one speaker who appeals to you and your individual interests. Some speakers who come in work as a sports reporter and that peaks the interest of die-hard sports fans. Other speakers are the masterminds behind amazing music videos which could appeal to music lovers. J 100 is a class that appeals to everyone.
4. No Quizzes or Finals
I know, you're probably like "WHAT!? You're joking, right? There's no such thing as a college course with zero quizzes or finals", but lucky for you, this is 100% for real. Journalism 100 has absolutely no quizzes or finals throughout the whole term since all you do is sit in a classroom and listen to people talk about themselves. This means less stress on you, and more time to focus on the other (probably harder) classes you are taking. However, this does mean you really need to make sure you complete all of the digital research and tweeting assignments since your grade will heavily depend on those.
5. Required for All Journalism Students
If you are considering switching to become a pre-journalism student, then you are going to need to get J 100 out of the way anyway, so why not take it now? All journalism students are required to pass Journalism 100 in order to move forward with the completion of their major in order to one day their degree and graduate. Without the completion of this course, you will never be able to graduate (or even be a journalism major in the first place), so it's kind of really important.
College can be rough when you don't know where you want to go in life, but that is why it's so important to take a variety of classes and explore! Journalism 100 at the University of Oregon is definitely recommended because you are learning about all of the different fields that journalism has to offer. This only opens up more options to consider and takes you one step further you finding the right career path for you. Good luck!
---
---
Related Articles