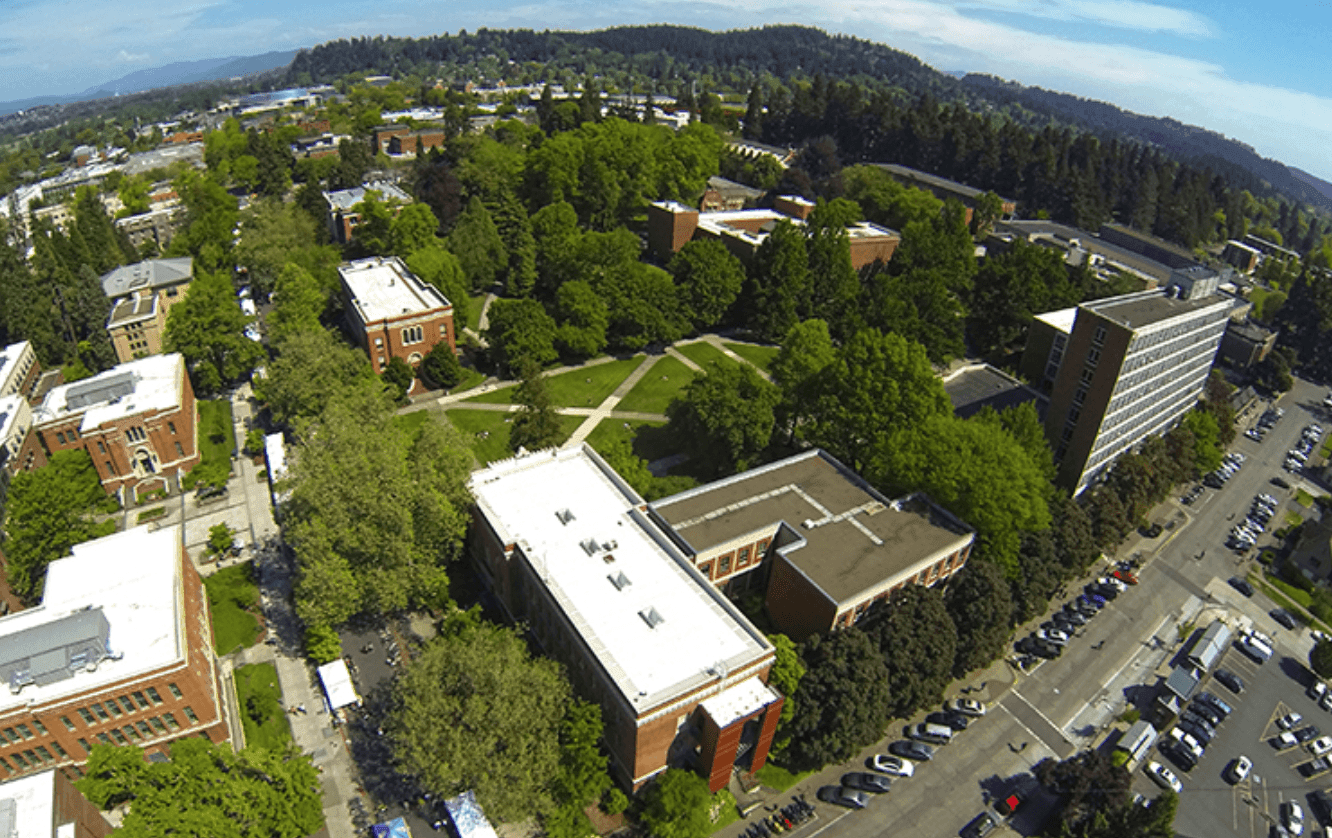 The University of Oregon campus houses many amazing clubs. There is something for everyone, and it's an amazing opportunity to go out and see your community, meet new people and leave your footprint in the world. While each club has a different and focus, you'll have no problem finding the right one for you.
1. Greek Life
There are a ton of fraternities and sororities on campus, and if you want to rush, you will have no problem finding the right house for you. All the houses are accepting and ready to go the distance to make themselves known in their community for doing well in class, having amazing bonds and going out and giving back. The application process, aka Rush, can be a hard time, but the friends you'll make will last a lifetime.
2. Language Clubs
Want to learn ASL but in a less stressful setting? Learning French because it's a hobby of yours? Look into some of the language clubs that are on campus. They can greatly supplement your classroom learning by providing a way to practice with others and meet new people interested in what you're learning. Clubs can make learning new languages way easier since it's a less stressful setting compared to the classroom where it's all about notes, quizzes, and expensive textbooks.

3. Acapella Clubs
There are three resident acapella clubs on campus, On the Rocks, Divisi and Mind the Gap. Divisi being the all-female group, On the Rocks being the all-male group and Mind the Gap being Co-ed. These three groups perform every Friday in the EMU amphitheater. It's a great way to live out your college days, singing and touring. It's almost like Pitch Perfect, who knows how it'll go for you.
4. Forbidden Fruit
The only Rocky Horror Picture Show shadow cast in Eugene and only one of two in Oregon, the group Forbidden Fruit is an amazing opportunity to try something a little more risque while in school. With performances three times a year and small supplemental performances such as a Cabaret, you'll always have something to do Tuesday and Thursday nights.
5. Students for Choice
A large issue that is constantly talked about on campus is human rights. And the Students for Choice allow students to have something they're passionate about talked about, and through community events, meetings and rallies, the Students for Choice offer up a great way for you to find like-minded people here in school. You can find them on Instagram and Facebook to see some of things that they're doing and the students that they have recognized for standing for what they believe in their community.
6. ROAR
While the ROAR center offers weekly meetings, it's also a place for students to go and hang out, read some zines and looking into radical social justice. It's a great way to know what's going on in policy and around your community. They are committed to fighting important issues in the community such as racism, sexism, homophobia and other ways where ignorance leads to hate. The staff at the ROAR center and the clubs are all students, friendly and always ready to lend a helping hand.
7. Club Sports
Club sports are a great way to get active on campus. They allow you to meet new people, be on a team and just have fun. They can be low stress and an amazing way to get to know the Rec. It's all the fun of doing Varsity sports but with a lot less stress of practices and feeling the pressure to win. Along with that, there are tons of club sports on campus that aren't offered as varsity sports.
8.  LGBTQA3+ Alliance
With weekly meetings about the LGBTQA3+ community and an amazing staff, the QA3, is a great resource for all kinds of students on campus. With job opportunities, many kinds of weekly meetings, and all sorts of events put on every term, it's always a great time. No matter what, you'll find a friendly face and someone to talk to.
9. Philosophy
Existentially thrilling or killing. No matter what it'll be a time. You can talk about what it means to be living, what happens after death, how thoughts are formed and what they mean to who you are. It's all those deep questions that people are hesitant to answer. In Philosophy club, you can meet with other students and talk philosophers, ideas and theories, and personal thoughts on what all these questions mean. Perhaps even find what it means to be human.
10. Student Unions Based on Ethnicity
The UofO has a widely diverse campus, and with that, you are going to see groups of students from a similar ethnic background come together to talk about their histories, what's going on in politics, have events, look at traditions and so much more. Many students join these clubs to identify with their heritage and find others that want to do the same. Look out for events put on by the clubs to learn and explore other cultures and what makes them special.
The University has so many clubs to offer to its students. Besides, if there isn't a club on campus for you, get some friends together and start your own! It's not hard and no matter what you'll be able to meet some new people out of it none the less.
---
---
Related Articles