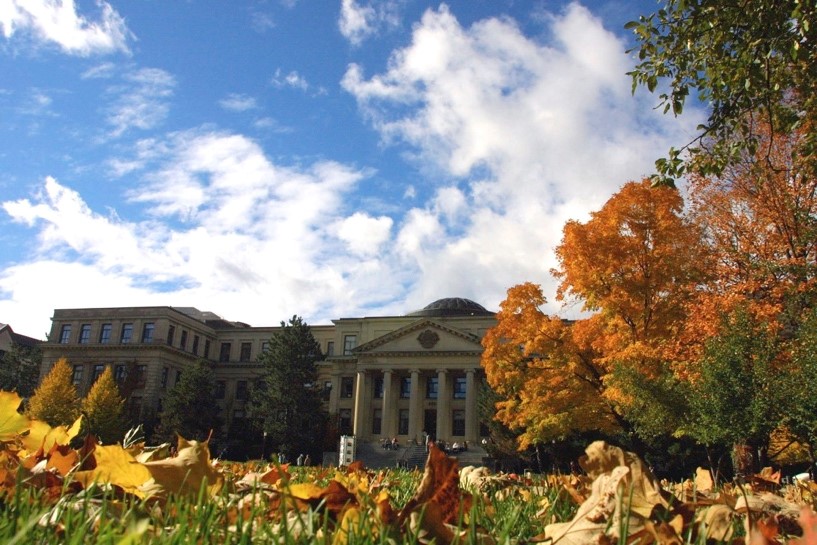 It can be extremely difficult to choose your classes when your decision is heavily based on the teachers who are offering it. We often prefer the ones who are energetic and know the subject very well, because it makes learning so much more fun. Here is a list of the top 5 best teachers at uOttawa:
1. Christophe Fortin
Christophe is an excellent Psychology teacher.  Almost all his students love him and would recommend others to take his class! He is extremely energetic and very passionate, which makes learning that much more enjoyable. He also tells a lot of fascinating stories that help us better understand his teaching material. He's a hilarious teacher – by far the funniest one at uOttawa. Christophe is also very caring and makes time to help his students fully understand the subject! He's very organised and makes it easy to understand what's going to be on the exams.
2. Jean-François Cauchie
Jean François is a great Criminology teacher. It's easy to see that he clearly knows what he is talking about. He also gives many fascinating examples in our everyday life that we can relate to, so that it's easier to understand the subject. He cares a lot about his students and is very welcoming when we have questions. He does his best to answer our questions to his full capacity. His exams can be pretty tricky, but he does give us all the tools required to study and provides us with the development questions that will be on the exam, a well as what he expects as answers.
3. Nathalie Dumas
Nathalie Dumas is by far the most knowledgeable regarding French literature. Her lectures are interesting and filled with enriching information. She's a passionate professor and you can tell she loves the French language. She has an extraordinary vocabulary as well. Her lectures also contain all the essential information for the assignments so you don't need to worry about not doing well!
4. Kady Konaté
Kady is a teacher's assistant for French class.  She teaches the discussion group for the French class once a week. She gives amazing examples on how work should be done properly, and provides sufficient time to complete each task. She's very advanced in French for an assistant, who is still a university student, and also has a rich vocabulary! Her slides are also very helpful while working on a project you might not be familiar with.
5. Julie Marcil
Julie is a very kind and compassionate Psychology teacher. She's fair and understanding as well. Her classes are interactive, but also straight-to-the-point. She knows her subject very well and it helps that she has her doctorate. She gives great examples of situations that she has personally encountered, which is great for students who plan on doing clinical psychology!
To conclude, if you're looking for a respected and interesting teacher, definitely consider choosing from one of these five teachers. Any class with them is super fun and energetic so that you're not dozing off five minutes into the lecture.
---
---
Related Articles