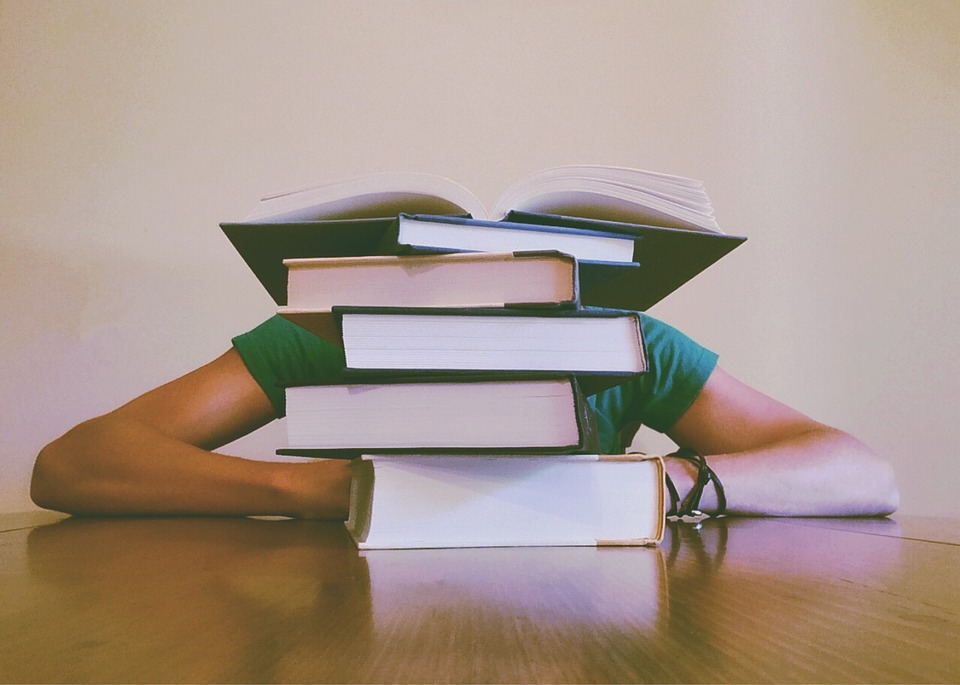 As the weeks continue and we get further and further into the semester, it's hard to spend every weekend cooped up in a tiny corner of Hillman Library. It's always crowded and never the right temperature, not to mention the long lines for coffee and bathrooms. Hillman can be great if you need a large space for that chem study group, but only if you're prepared to get there at 4am! Below, are some other great places on/near campus to study so that you'll just have to stress about that paper, not where you're going to write it 🙂
CMU Starbucks
Yes, there are two Starbucks Coffee Shops on Pitt's campus, but have you ever been in them during the day? They're crazy busy and there's never anywhere to stand let alone sit! The Starbucks on Carnegie Mellon's Campus, right across the street from the Art Museum, is modern, clean, and has a ton of seating areas! It's also usually a little less busy and the people tend to be a little nicer. It might seem like a trek but you can use the fresh air if your gonna spend the day locked away or you can take the bus for free! The coffee is a little expensive, but at least it's good coffee, unlike the "we serve Starbucks coffee" coffee carts dispersed throughout campus.
Top 10 Floors of the Cathedral
Chances are you haven't explored every single floor of the Cathedral of Learning unless you're super adventurous and/or have had a lot of free time but out of the 42 floors, the top 10 have some of the best study spots on campus. With a stunning view, cozy decor, and super quiet spaces, these floors will give you the privacy and the silence you need to finish all that work and you don't have to leave campus! With so many floors, too, you shouldn't have a problem finding a space all to yourself!
The Beehive Coffeehouse
Located on E Carson Street in Southside, The Beehive Coffeehouse is just a short bus ride away but is totally worth it! Bright colors, fun decor, and yummy drinks and food all provide a great space to crank out that paper or cram for that exam! Sometimes you just need an escape from Oakland and Southside is a great place for that! There are countless stores and restaurants and E Carson St is perfect for walking up and down to stretch your legs but The Beehive is the best spot to set up camp and get down to work 🙂
Posvar Hall
If you don't want to adventure off campus, but you still want a quiet, peaceful spot to study, Posvar Hall, just past Hillman, is perfect for you! With nooks and crannies filled with comfy chairs and desks, this space is rarely used as a study spot so you should definitely be able to find some quiet here! Better yet, on the second floor, there's an Einstien's so you can get your fill of coffee and bagels (pizza bagels!) and you can use your meal plan! It's a win win win!
Schenley Plaza
Finally, if it's not 10 degrees outside like it is right now, Schenley Plaza is the perfect outdoor study spot where you can soak up the sun, people watch, and crank out some homework!  Surrounded by takeout restaurants and just minutes from Forbes's Ave., the Plaza is perfectly located to give you all the options all day long. Feeling like you need an exercise break? Take a stroll through Schenley Park, just steps away from the Plaza!
So, when Hillman Library is too crowded, too loud, or too hot/cold on a Saturday morning, use one of these alternative study spots to ensure you get your work done quickly and effectively! Obviously, there are plenty of other study spots on/around campus but these are some favorites. Combinations of good views, good food, better coffee, and a quiet study place make for a perfect spot for most students at the University of Pittsburgh!
---
---
Related Articles