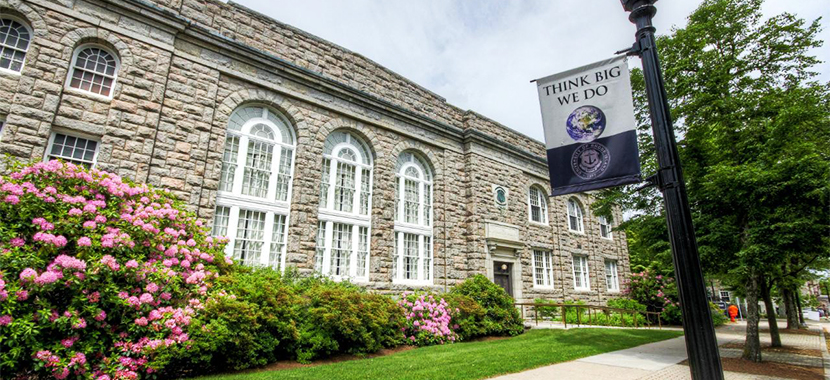 Some things you can live without, we all know that. Maybe those heels you only wore once, during rush. Or that giant body pillow that inevitably always ends up on the floor, though -let's face it- makes your bed SO much more comfortable. However, there are some things in life that you absolutely cannot function without, especially as a student at University of Rhode Island.
1. Headphones
Useful when walking to class alone, being antisocial, or when you need (yes, need) to binge watch Grey's Anatomy at 11pm when both of your roommates are trying to sleep (guilty. Sorry guys).
2. A Fan
This item counts as optional for the main chunk of the school year, approximately November-March, but the circulation helps in dorms that only have heat (*cough cough* Hillside). But during the first month and the last month, a fan really comes in handy when your room is so hot that you feel like you could spontaneously combust
3. Electric Kettle
Honestly, this may be in violation of the fire code (who really knows?), but I've used mine more times than I can count. Snuggling under the covers with a movie and a mug of tea (or hot chocolate, for my roommates who don't like tea… rude), or having one handy to quickly prep a cup-o-noodles is a necessity.
4. Walking Shoes
Even for anyone who has just toured our beautiful campus, they know the hills are the actual devil.
5. Amazon Firestick
As mentioned above, Netflix is considered a necessity for almost all college kids. However, instead of paying for a subscription, pay a one time fee and have every movie or TV show ever made at your fingertips with the Firestick (just make sure it's jailbroken). Whether you're an Orange is the New Black fan, or a movie buff, Tv has never been so easy.
6. Shower shoes.
No toe fungus for me. 'Nuff said. (pro tip: stock up on $1 flip flops at Old Navy in June!)
7. Advil
Necessary for hangovers, stress headaches, and sore calves (thanks hill).
8. Snacks
Sometimes walking to Butt or Hope is just too far away. Keep yourself satisfied with snacks (the unhealthier, the more satisfying 🙂 )
9. A Phone Pocket/Wallet Case
The amount of people who lose their ID is insane. Prevent it by keeping it attached to something that is always on you.
10. Stamps
Anecdote time- my beloved car, which I had to leave at home for the first month of school, had some issues while I was gone, which led to me having to mail out my personal car key, because the spare we had was causing the car to stall. Guess who had no stamps? Be prepared.
You may find some of these unnecessary for yourself, but after observing the lives of the people around me, these are the REALLY important things. Help yourself out and be prepared for your four years at URI, and remember, have fun!
---
---
Related Articles