Nothing makes a student body closer than trudging up a massive hill 4 times a day, or collectively rolling their eyes at the constant refrain from the buses, right?
1. You have amazing calves.
Honestly, the worst part about URI is the hills. Especially if you live within the  Freshmen Village, you'll get the best workout, at the worst times (like on the way to class). But hey, you don't have to go to the gym as often, am I right?
2. Calzones are your new go-to.
If you haven't tried the mac and cheese calzone from Kingston Pizza, please do. You won't regret it.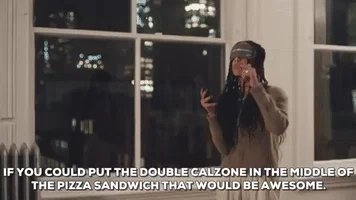 3. Butt nuggets day is the best day.
To everyone else, this probably sounds insane, but we know. We know the glorious joys that are butt nuggets.
4. You know the correct response when somebody around you yells "RHODY RHODY RHODY"
And we all can sing the school chant in our sleep (minus the spongy knees, of course)
5. "CAUTION. BUS. IS. TURNING" becomes a part of your nightmares.
like, we get it. You're turning. Do you have to blare this message at max volume at all hours of the night? That's what blinkers are for.
6. Keaney Blue is your favorite color.
It goes with everything!
7. You've taken a picture with the ram in front of the Union.
Gift from the class of '58, now the subject of so many orientation pictures
8. You know not to get your hopes up for the football games.
Sorry guys, but a win against Harvard is the most we can expect.
9. At the beginning of each school year, you're left at home while all your friends have already started school.
Like seriously, why do we start so late? September 3rd is weird.
10. You know that you go to the best school on Earth.
Where else can you find a CVS, a vape shop, and 8 different restaurants right at the top of campus? or order a MAC AND CHEESE CALZONE and have it be delivered to your dorm? Unheard of.
---
---