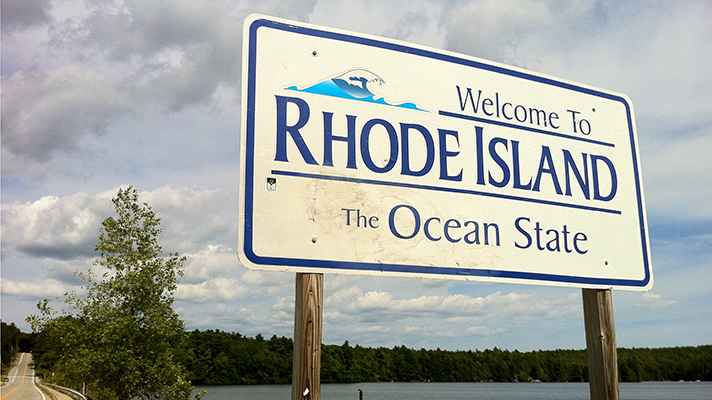 Most college students work hard throughout the weeks in school, getting homework done, attending classes and completing assignments. Therefore, everyone wants to have something fun planned for the weekend. If you attend the University of Rhode Island, you are in luck! With the campus being in such a convenient location, there is almost always something for students to do on the weekends. Here is a list of 5 things you and your friends may be interested in if you attend URI.
1. The beach!
The University of Rhode Island is only 15 minutes away from the gorgeous RI beaches. If you are looking to get off campus and enjoy beautiful parts of Rhode Island, get some friends together and head to one of the many Narragansett beaches. Of course, this is more enjoyable during the warmer months, but is still just as beautiful in the winter!
2. Del's Lemonade!
If you are not from Rhode Island and have not yet tried Del's Lemonade, you have to plan to get some with your friends during your time at URI. Unfortunately, this is only available during the warmer months of the year. So, when the temperatures begin to rise, make sure you find a Del's near campus and try the best lemonade there is!
3. Explore Rhode Island towns.
One of the amazing things about the state of Rhode Island is that you can make it around the entire state in one day. If you are looking to explore the state that your lovely university is in, plan a trip around to towns you haven't been to in Rhode Island!!
4. Newport, RI.
Newport is a great town to go and explore on a nice day. Located about 20 minutes away from campus, it is a great place to take a day trip. Explore the Newport mansions, do some window shopping and visit the gorgeous state parks and beaches in the area on one of your warmer weekends here at URI!
5. Newport Creamery.
If you are looking to satisfy an ice cream craving, find a Newport Creamery near the university and take a trip with your friends. Try one of their famous awful awfuls, or just indulge in some great ice cream made right here in Rhode Island. This is a restaurant that cannot be found in any other state, so make sure you find the time to enjoy it during your years at URI!
Over your 4 years spent at the University of Rhode Island, you will learn that the state of Rhode Island has so much to offer. Spend your weekdays working hard, and your weekends exploring all of the beautiful things that come with going to college in Rhode Island. Go Rams!
---
---
Related Articles