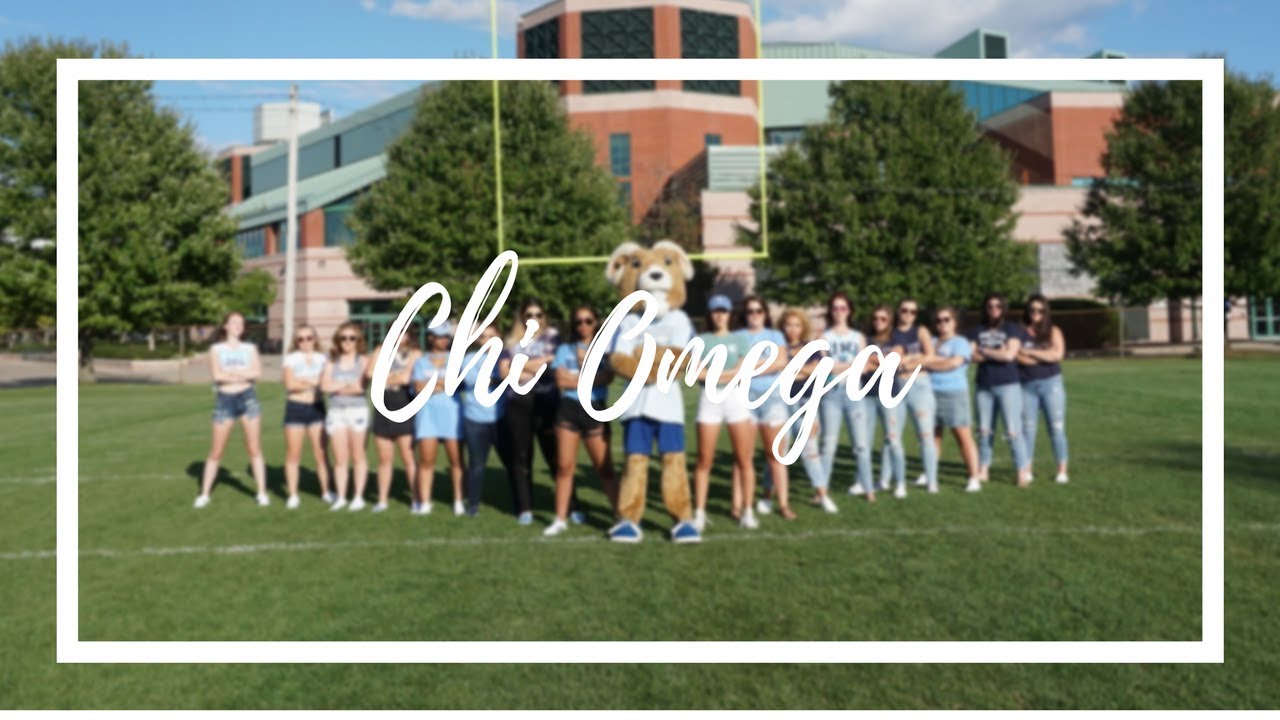 Greek Life is a huge organization at the University of Rhode Island, allowing students to get involved within their community. URI Greek Life contains of 13 fraternities and 10 sororities on campus and has over 3,000 active members that are undergraduates. That calculates to approximately 20% of the total undergraduate population is apart of Greek Life. Chi Omega is just one of the few sororities on campus and here is why you should rush them.
1. Make-A-Wish
Each sorority has their own national philanthropy, for Chi Omega it is Make-A-Wish foundation. Each sorority has to help raise money for a  foundation they support. So every year all Chi Omega sisters will help to raise money for Make-A-Wish and help provide wishes to kids who have been diagnosed with cancer. How Chi Omega raises money is by holding wish week where they hosts different events throughout the week that helps them reach their goal. Other Greek members get involved in the events and help make it a fun experience for everyone.
2. The Six Purposes
For Chi Omega, every sisters follows and lives by the six purposes. Their six purposes are: friendship, high standards of personnel, scholarship, career development, participation in campus activities, and community service. Being able to join a warm and friendly community that goes by these six purposes is a great way to meet others with common interests. Having a group of sisters that only help you better yourself is a great environment to be apart of at the University of Rhode Island.
3. Sisters on Purpose
Chi Omega goes by the motto "Sisters on Purpose". During rushing season it can become a very stressful and intense experience for new potential members. Chi Omega is always a loving sorority that believes that everyone ends up where the belong. Chi Omega believes that you don't join their sorority by chance it is on purpose. These sisters will help you make memories that will last a lifetime.
4. Campus Involvement
Greek Life is a great way to be involved at the University of Rhode Island. Chi Omega is just one of the many sororities that you could get involved in on campus, but trust me it will change your life forever. Chi Omega does many different sisterhood events, formals, socials, and hosts many different alumnae events for older members of Chi Omega. Not only are you involved on campus but you will meet so many new people that you may not have gotten the chance to meet without rushing. Chi Omega is diverse community that provides you with many different opportunities and connections. Having these girls in your life will change the rest of your college career.
Greek Life is a huge organization at URI and you will meet many different students that are about of the community. Greek Life is a great opportunity to make friends and to get different connections throughout your college career. Chi Omega is just one of the many organizations that you could join here at URI, but I promise you, you will not regret it. This sorority has so much to offer and will help you create many different friendships and memories throughout the years.
---
---
Related Articles