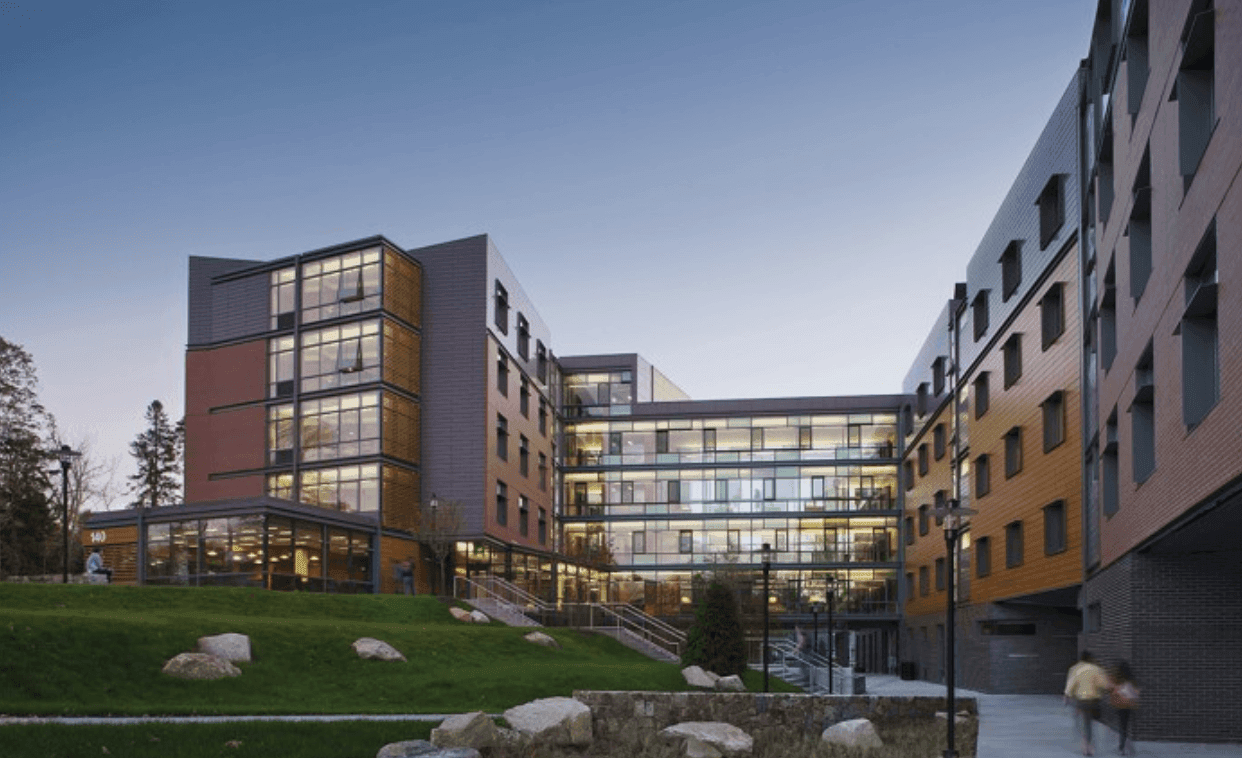 Living on a college campus in a tiny dorm room during your school year can be challenging. From communal bathrooms to roommates to the loudness of a college residence hall, there is a lot to consider when choosing where you want to live. Here are the top 5 residence halls to live in at the University of Rhode Island.
5. Gorham.
Gorham is a freshmen dorm located next to Fayerweather and most of the sophomore housing. This dorm can become loud at times from people playing music, but overall, the dorm is a quiet space for people to live. The rooms are usually triples and decently sized. This building is located right across the street from Hope Commons, and only a few steps away from the campus fitness center. 
4. Adams.
Adams is lived in by mostly freshmen. This hall is not too big and not too small. If you enjoy a quiet living environment, this may be the hall for you. The bathrooms in these halls are communal, but kept clean by an excellent janitorial staff. The dorms in this building are usually made up of doubles, and the room size is larger than the average dorm room. This residence hall is also right across the street from Butterfield, a very convenient location!
3. Butterfield.
Butterfield is yet another freshmen only dorm. Located right behind Butterfield Dining hall, this is a very convenient location to live. Although the rooms are slightly smaller than other residence halls, Butterfield offers quad rooms. These rooms are a double room with stairs in the middle, leading up to another double. This dorm consists of communal bathrooms, and is overall a quiet place to live!
2. Weldin.
Weldin is one of the newer residence halls on campus. Made up of four floors, this hall is a great building to live in if you enjoy being set apart from the street that most of the other freshmen dorms are on. The bathrooms in this hall are communal as well, but the building as a whole is kept very clean. This building is made up of mostly triples and some doubles. The rooms are the average dorm size.
1.Hillside.
Hillside is one of the newest dorms on campus. Although it houses mostly nursing and pharmacy students, it is definitely worth applying to live there. This residence hall is on the larger side, but has lots of study lounges and quiet areas for students to get their work done. Rooms are usually doubles or triples, and are a decent size. Bathrooms are communal and private, depending on where in the building you are. This is a great place to live if you're looking for a building with good study spots that is also on the newer side! 
Overall, the University of Rhode Island has some great housing options for students. No matter what your preference, you are sure to find a residence hall that fits your needs for your school year. Live well, Rhody Rams!
---
---
Related Articles