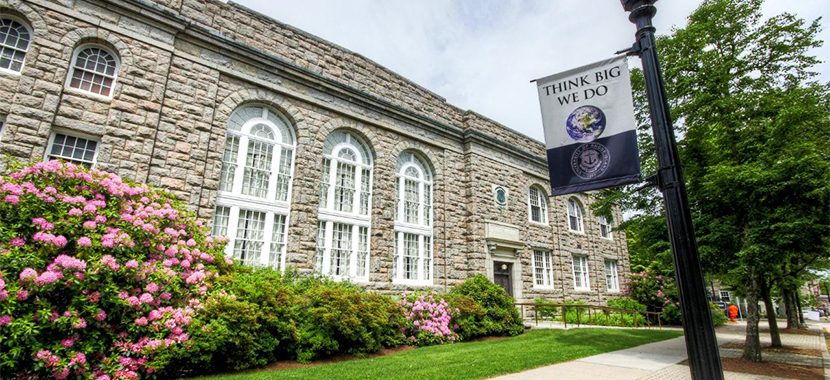 The University of Rhode Island has so much to offer every student that decides to attend. With such a diverse group of people taking classes, there is always something new to learn, and new people to meet here at URI. Here are 7 of the best things about the beautiful University of Rhode Island.
1.The gorgeous location — right by the beach!
The URI campus is located about 10-15 minutes away from a majority of the gorgeous Rhode Island beaches that everyone know and love. If you are the type of person that loves the beach and is looking for a school surrounded by gorgeous scenery to explore, the University of Rhode Island may be the school for you! 
2. The historical look of campus.
The University of Rhode Island is blessed to have academic buildings that have been around for centuries. Take a walk around campus and you will find that a lot of academic buildings are built out of stone, and resemble buildings made during the Medieval times. If you attend the University of Rhode Island, you are sure to have a gorgeous campus to wake up to every morning! 
3. You can learn unique qualities of Rhode Island.
Rhode Island is home to some of the tastiest food, the weirdest slang and the nicest people. If you go to the University of Rhode Island as an out-of-state student, you will learn just as much outside of the classroom as you will inside. You will make lots of friends with instate students, and learn so much about Rhode Island and its residents, and their weird but interesting habits. 
4. Carothers Library is filled with resources.
The University of Rhode Island is dedicated to making sure that every student gets the help they need to succeed. With that, the Carothers Library on campus has tons of resources for students to take advantage of. Whether it be the writing center for an essay, or the tutoring center for a challenging math class, the University of Rhode Island has what you need to ace all of your classes! 
5. Tons of club and intramural sports!
If you are concerned about staying active during your college years, worry not! The University of Rhode Island offers lots of intramural and club sports for students to get involved in during their time here! With that being said, URI students love the fact that they can stay active and be apart of a team without having to dedicate too much of their time to practices and games. 
6. Dorm life!
The University of Rhode Island is talked about at other institutions because of the unique dorm life it possesses. Lots of dorms have things such as bathrooms that are only shared between two double rooms, larger rooms in general, etc. Some students even have the opportunity to live in a dorm that consists of people within the same major as them. This can be beneficial for studying and just getting to know new people. 
7. The meal plans.
The meal plans at the University of Rhode Island are designed for convenience for students. Each meal plan comes with unlimited swipes to both dining halls on campus, and grab & go options for cafes and markets around campus. With this, students are able to literally grab a quick breakfast/lunch/dinner and go to wherever they need to be. This is unique to URI and is very helpful for students.
Overall, the University of Rhode Island has a lot to offer every student that chooses to attend. Take these great qualities about the university into consideration when you're choosing where you would like to go to school for college. Go Rhody!
---
---
Related Articles