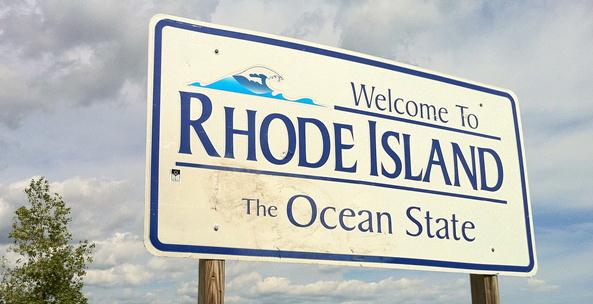 The University of Rhode Island is in a gorgeous location with so many beautiful areas just minutes away. With that, it is a must that you take some time during your undergraduate career to explore beautiful Rhode Island and the surrounding areas of the URI campus. Here are 5 places to go before you graduate from the University of Rhode Island.
1. The Narragansett Beaches.
URI students are lucky enough to live right by the beach during their 4 years of college. It is imperative that you and your friends take some beach trips during the warmer months of the semester. Enjoy beautiful Rhode Island and all that it's beaches have to offer during your time as a Rhody Ram!
2. Dels.
Dels Lemonade is a great frozen lemonade company that you can only find in Rhode Island, and it's something every URI student should experience. When the weather starts getting warmer, take a trip with some friends to the nearest Dels. You will love the lemonade and want to have a cup every single day!
3. Newport Creamery.
Newport Creamery is a restaurant unique to Rhode Island. Before you graduate from the University of Rhode Island, you have to take a trip to Newport Creamery and try one of their famous awful awfuls. These tasty milkshake can only be found on Rhode Island soil, so get them while you can!
4. Providence, Rhode Island.
The beauty of going to school in the smallest state is having the ability to travel to any town or city within the state and not worrying about it taking too long. Spend some time in Providence before you graduate, exploring Thayer St. or Federal Hill. If you find yourself in Providence during the warmer months, maybe even plan to go to a waterfire!
5. Iggys.
Rhode Island is home to some of the tastiest seafood in the Northeast. During the last few months of the year, have some dinner with friends at Iggy's in Narragansett. If you like seafood then you will love Iggys food at the beach for a day during your time at the University of Rhode Island!
The University of Rhode Island not only opens up many academic opportunities for the students that decide to attend, but also allows students to discover a lot about Rhode Island culture. Learn about beautiful Rhode Island, inherit some Rhode Island habits, and make the most of your time here in the ocean state. Enjoy, Rhody Rams!
---
---
Related Articles