1. Tara Maciel
Rating: 5.0 Department: Accounting
Courses Taught by Professor Maciel:
ACCT201 – 
Learn More
Student Reviews of Professor Maciel:
"Absolute number 1 teacher on campus! Absolutely inspiring shows you the real beauty accounting can be. Best teaching methods a student can ask for and vet understanding!" "Loves her students and loves accounting. Her class convinced me to change my major to accountancy. Put in some effort and do the weekly homework, and you can easily get an A. Yes accounting is a hard class in general, but her lectures make everything so clear. For sure would take her again." "Tara is a really great professor! Although Accounting is not my favorite subject, she made she everyone was okay before she moved on. Offers some extra credit and will work with you are having trouble. Understands that Accounting is not everyone's best subject. Planning on taking her for 202!"
2. Marko Svetina
Rating: 5.0 Department: Finance
Courses Taught by Professor Svetina
FIN300 – 
Learn More
Student Reviews of Professor Svetina
"Stellar. With his financial modeling course, I got a job in investment banking using a deck we produced in the class. He has high expectations, but always willing to help. Practice working with the models, and you'll be fine. Every finance student at USD should have Marko at least once." "Really good!" "Best professor ever!"
3. Kathryn Statler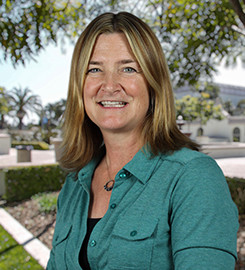 Rating: 5.0 Department: History
Courses Taught by Professor Statler
HIST116 – 
Learn More
Student Reviews of Professor Statler
"She's fantastic and one of the best in the History Department, which is saying something because USD has a lot of fantastic history teachers. All three classes that I have taken with her have been my favorite each semester. She is so friendly and accommodating in her office hours. She assigns a lot of reading but it's interesting and worth it." "Truly one of the best professors I have ever had!" "I hated history classes until I took one with Dr. Statler. She is an amazing professor. Intelligent, kind, thoughtful, and truly cares about her students. Like most classes, you will have to put in an effort to really do well, but with Statler, she makes it fun. One of the best professors USD has."
4) Zeki Pagda
Rating: 5.0 Department: Management
Courses Taught by Professor Pagda
MGMT302 – 
Learn More
Student Reviews of Professor Pagda
"Professor Pagda taught me a lot about ethical decision making, particularly when discussing events from his own life and how he learned from them. He is more than willing to help you and cares a lot about his students. Amazing." "I took Professor Pagda's class last spring and it was one of the best classes I've taken at USD. He shows case studies and real-life examples of the topics covered. Quizzes are very straightforward. Final/midterm questions pulled from quizzes. He notices when students put in the effort. He is just a great guy and I would take any class he teaches." "Great class. Quizzes for each chapter but he covers the material really well so if you pay attention in class you should do well. Make sure you are up to date with current events so that you can understand his references and have more meaning, but that is only a suggestion. Would definitely take this class again and any other courses he teaches."
5) Nathan Jones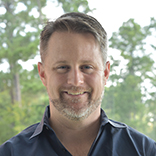 Rating: 5.0 Department: Political Science
Courses Taught by Professor Jones
POLS175 – 
Learn More
Student Reviews of Professor Jones
"Great class! Dr. Jones is able to make all lectures interesting and I really feel like I learned a lot. The midterm and final were super reasonable as well! I would definitely suggest this class." "Dr. Jones is by far my favorite professor I have had at USD so far. He is really understanding of all students and allows students to participate in their own manner. He is definitely the professor to take for IR. Would take him again!" "Dr. Jones is the best professor that I have ever had. His international politics class has made me entirely reconsider my major. He is a clear, kind, helpful professor who is legitimately interested in what he teaches. He is a really cool guy who wants you to thrive in the classroom."
6) Karen Chiang
Rating: 5.0 Department: Chemistry
Courses Taught by Professor Chiang
CHEM151 – 
Learn More
Student Reviews of Professor Chiang
"Dr. Chiang is my favorite professor by far. She gets to know each of her students and adjusts her teaching pace when necessary. Her quizzes and tests were easy if you did the homework and a little studying. She is a fair grader and gives extra credit! Highly recommend." "Sweetheart! Will go the extra mile to help you. Lots of homework however, it helps you understand the topic. I recommend reading the textbook. Also, attend her office hours if you need help. You grade directly correlates to how much effort you put in." "Dr. Chiang is one of the best professors! I chose her 7:45 AM class over other Chemistry professors with later classes - and it was worth it. She's super nice and knowledgeable about Chemistry."
7) Laura Birou
Rating: 5.0 Department: Business
Courses Taught by Professor Birou
MSCM551 – 
Learn More
Student Reviews of Professor Birou
"In today's immediate reward mentality, Laura is more old-school, but in the most excellent of ways for a student. She is tough as nails, fair, strong-willed and very direct. If you want an easy A, DO NOT choose her as a teacher. If you're up for a difficult but VERY fulfilling challenge, by all means, she is a great choice. One of my top 3 teachers." "Dr. Birou is one of the very best! She is certainly The Master when the subject matter pertains to Supply Chain Management. I have never felt so valued, humbled, challenged or empowered in any forum. If you want to learn, select Dr. Birou." "Laura Birou's reputation proceeded her as a "tough" instructor. And she was. She pushed you to apply every ounce of energy you had. Laura is a very thorough instructor and very dedicated to giving you everything you need in or out of the classroom to be successful."
8) Saba Oskui
Rating: 5.0 Department: Design
Courses Taught by Professor Oskui
ARTV401 – 
Learn More
Student Reviews of Professor Oskui
"This class isn't difficult, but that doesn't mean you don't have to put in the effort. USD isn't known for its art department, and you won't delve into technique very much, but Professor Oskoui is very helpful and accommodating. She's a sweetheart who really does want to help and encourage potential art students." "Saba is one of the nicest professors you will ever find. She is extremely helpful and never puts anyone's art down. Definitely take her class!" "Definitely take her class. She makes it fun and easy with little to no stress about whether your work will be good enough. Finds the best in everyone's work and never makes anyone feel bad about their work. She can get a little edgy if you come in late or miss class a lot, but she's still edgy in a nice way."
9) Maryann Luera
Rating: 5.0 Department: Art
Courses Taught by Professor Luera
ART203 – 
Learn More
Student Reviews of Professor Luera
"Professor Luera is AWESOME! She gives great feedback, is willing to demonstrate the techniques, asks you what you think and really tries to help you. Her life drawing class is amazing! I can't say anything negative about her. She really cares about the students and your success beyond school too." "The hands on approach used by the professor helped me develop my skills tremendously. What I liked best about Prof. Luera is that she would sit next to you and demonstrate whatever technique you needed help with and as often as needed." "She's really easy! Explains projects clearly, doesn't bombard you with work, and is friendly."
10) Christopher Carter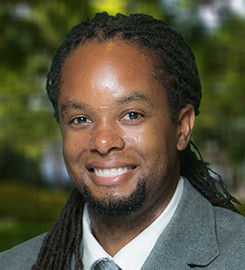 Rating: 5.0 Department: Theology
Courses Taught by Professor Carter
THRS334 – 
Learn More
Student Reviews of Professor Carter
"Though there are a good amount of papers/assignments, this is one of the best classes I've taken. Dr. Carter widened my perspective on many issues, and he really cares about his students. I thought he was a pretty easy and fair grader, and he knows what he's talking about. He makes class enjoyable, fun, and clear to understand. Great choice!" "Just take him. One of the best profs at USD." "If you have the chance to take any of his classes, do it! One of the most inspiring professors I have had at USD. There was a good amount of reading, but it was all incredibly interesting. It's definitely a discussion based class, so I suggest doing the readings."
Notable Research Projects per Faculty at San Diego
1. Floods and the Economy by Kate Ricke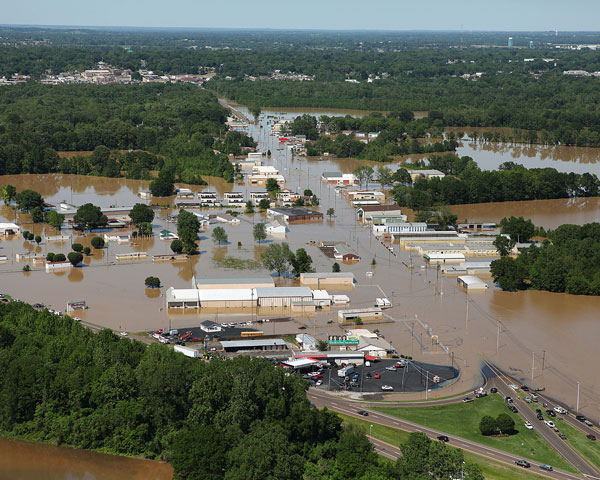 Faculty
:
Oceanography
Kate Ricke's study focuses on two crucial aspects of flooding. Her research is based on the economic impact that floods can have. And it is also based on educating consumers on what exactly it is that they are paying for when it comes to the circumstances that lead to mass flooding.
2) Living Materials by Rae Robertson-Anderson
Faculty
:
Physics
Conducting science-based research that is likely entirely out of the grasp of laypeople is Robertson-Anderson. Her goal is to harness molecular particles in a way that will produce living materials. These living materials will be able to anticipate the needs of the programmer.
3) Atmospheric Chemistry by Alexia de Loera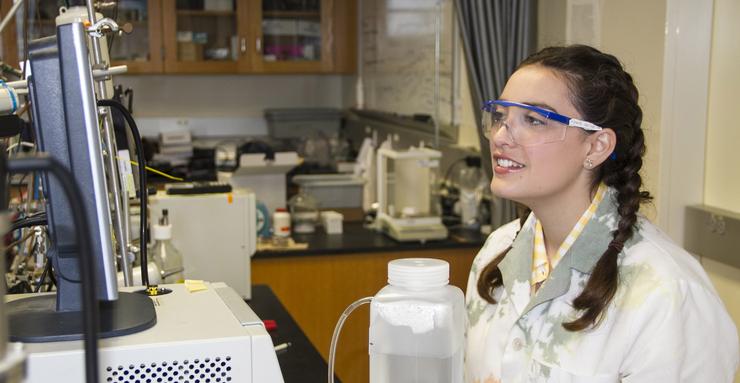 Faculty: 
Chemistry
Alexia de Loera's research has gone deep on a field that is still not very popular in the sciences. Her work is almost completely based on understanding the chemistry of surrounding atmospheres. Her work has been conducted with myriad professors across the University of San Diego's science faculty.
4) Surface Chemistry by Lauren Benz
Faculty
:
Chemistry
The subject of Lauren Benz's research is interesting and challenging, but the products are beneficial for all students at the University of San Diego. She is studying the surface chemistry of some very complex materials. Her research also leads to increased job placement opportunities for students at the University of San Diego.
5) Genes in Lung Cancer by Taylor Cottle and Harry Schmachtenberger
Faculty: 
Biochemistry and Mechanical Engineering
The effect of gene expressions in lung cancer could be crucial to understanding how the disease functions. For Cottle and Schmactenberger, their work has been very intricate. But it was also just rewarded with a scholarship named after Barry Goldwater. On top of all it has to offer, San Diego, also has some fascinating research projects.
---
At
OneClass
, we strive to provide you with great tools to make the most of your college life.
Download your free ebook
to learn about how to make use of office hours with professors, how to email them in the right manner and overall, build an effective relationship to boost your career.