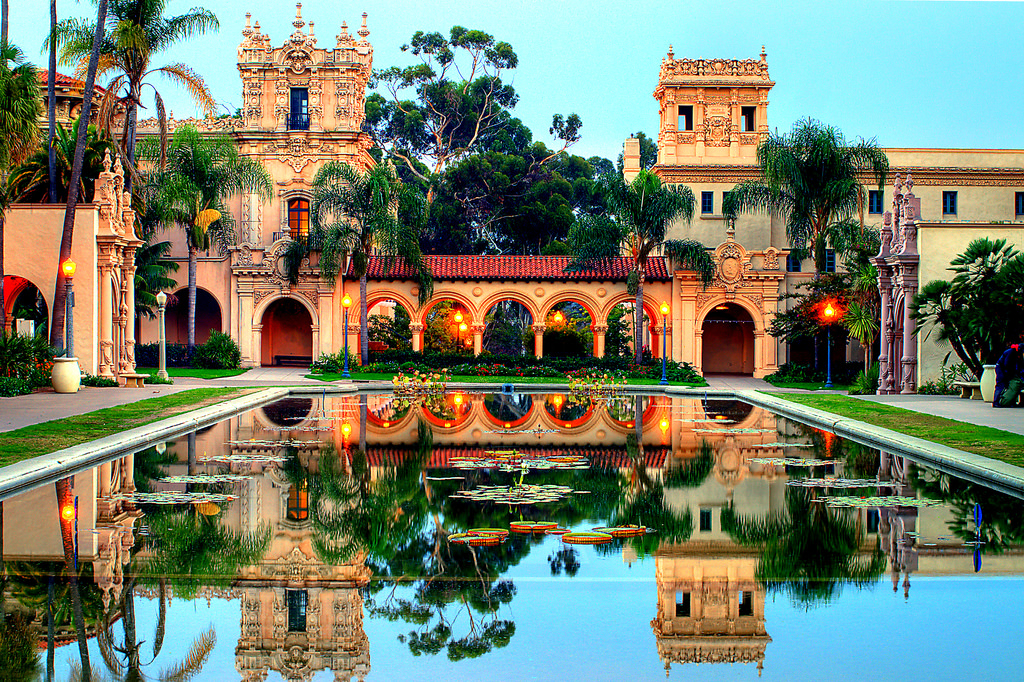 Going to school in San Diego is a special opportunity and its important to make the most of it! Often times classes get in the way of enjoying the beautiful environment students are surrounded by, but it is just as important to get off campus and relax as it is to study. Students get so caught up in school work that they forget to prioritize their mental health as well! San Diego is packed with fun activities to break up study sessions, and many of them are free as well (which is a bonus for those of you who are living off of cup of noodles and dining dollars!) If you are looking to get off campus for a study break, here are five awesome ways to experience more of San Diego on a budget!
1. Go to the beach!
This one might seem obvious, but it is surprising how little students at USD actually make it to the beach, especially considering it is only a few minutes away. Consider talking a walk on Sunset Cliffs at dusk before beginning some night time studying. On an afternoon off, grab some friends and play a game of beach volleyball or spike ball! If your days are packed, have a bonfire on Pacific Beach at night and roast some s'mores. There is nothing more cleansing than a nice jump in the ocean, and often times this is exactly what you need to clear your mind of the piles of homework you have!
2. Go for a waterfall hike.
Many people don't realize that there are some beautiful nature hikes in San Diego as well. A favorite is the Oak Canyon hike. This hike is great for all levels, beginning at the Old Mission Dam and ending at a beautiful waterfall. What a great way to get outside and get active as well! Just remember to bring sunscreen, it can get warm.
3. Explore Balboa Park.
Balboa Park is full of flower gardens, colorful vendors, and interesting people. There are museums with free admission, grassy fields to have a picnic on, and cute dogs to pet! This is a great place to spend a few hours chatting with friends or people watching alone. Balboa Park has great energy and its almost impossible to leave unhappy. Oh, it's also absolutely stunning! What more could you ask for?
4. Walk around one of many farmers markets.
San Diego hosts farmers markets daily, but the most popular are the Little Italy farmers market on Saturdays from 8am to 2pm and the Ocean Beach farmers market on Wednesday from 4pm to 8pm. Though you may end up spending some dough here, it is totally fun to just
walk around and look at the sunflowers and fruits brought in by local farmers. This is a great way to become part of the larger San Diego community and begin to feel at home in this special city.
5. Go "house hunting" in La Jolla.
This option is unique, but it is always a blast! Grab some friends, put on a cute outfit, and find some open houses in La Jolla. Most open houses take place between noon and four on Saturdays, but you can browse on local real-estate sites to find some times that work for you as well. You are guaranteed to be blown away by the spectacular houses you'll find! (Added bonus: You will be inspired to work hard so that you can buy the house of your dream someday soon!)
Whenever you are feeling worn down and need a break, grab a few friends and take a few hours off! These budget friendly options will provide an amazing mental break while taking advantage of San Diego's amazing location! Time to put down those books and explore.
---
---
Related Articles