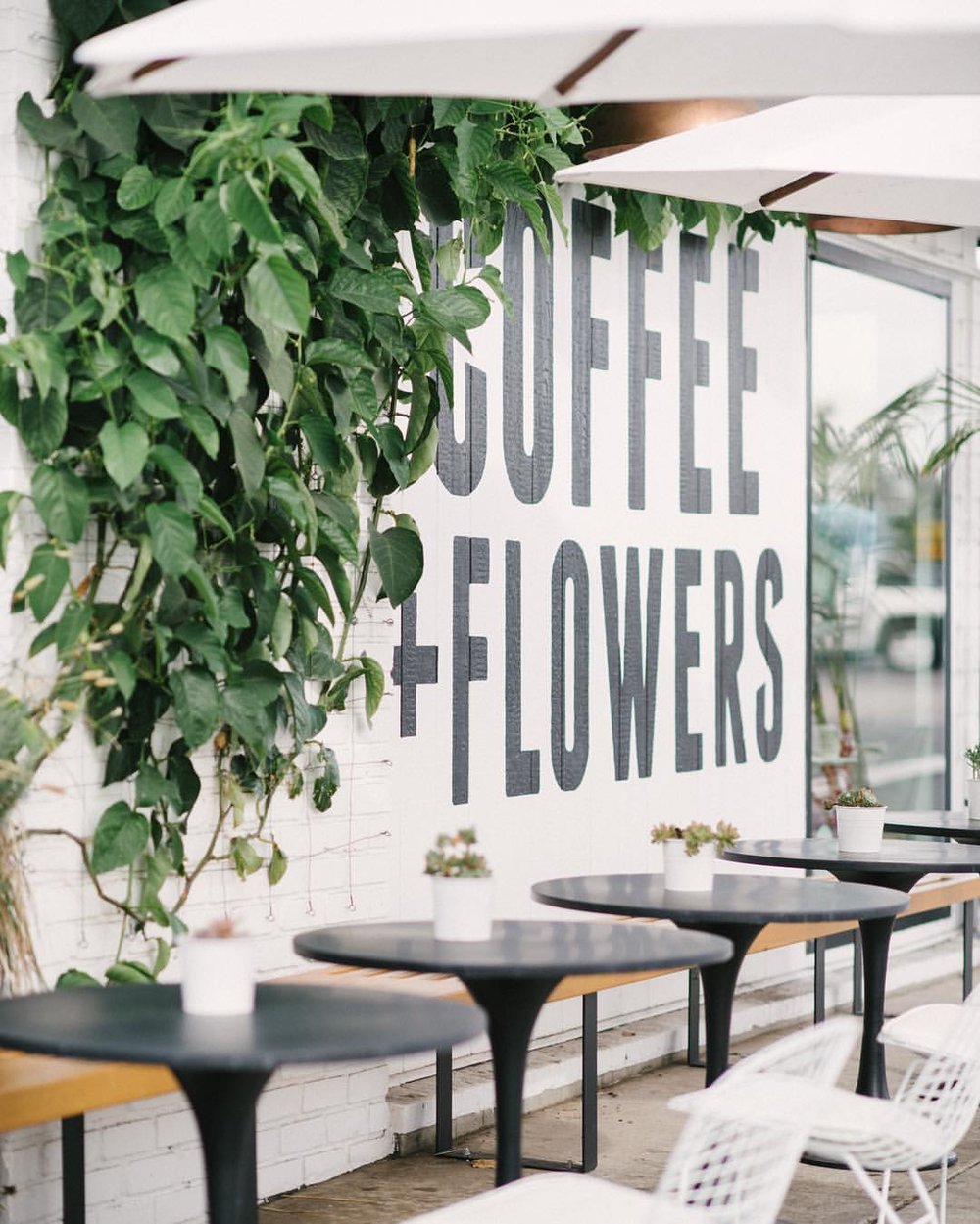 San Diego is home to numerous delicious coffee shops. Not only are the options below great places to meet with friends, but they are all excellent study locations. The five coffee shops below are all delicious, adorable, and comfortable locations to explore and mix up your normal homework routine.
1. Better Buzz Hillcrest
This new Better Buzz location is bigger and better than ever! The menu differs from the other Better Buzz locations, but still features their staple Best Drink Ever, Avocado toast, and a variety of yummy Acai bowls. This location is closest to the University of San Diego campus. Unfortunately, because it is new, it is packed on weekends and late afternoons. But if you are lucky enough to snag a table, this gorgeous coffee shop is the perfect place to hunker down for the day and work.
2. Coffee + Flowers
This is the most Instagram-able coffee shop by far. Communal Coffee is part coffee shop, part florist, so while you are sipping on your lavender latte (a customer favorite), you are surrounded by gorgeous flowers. There is great indoor and outdoor seating, and there is usually a table open. Parking can be difficult, but a trick is to drive down the street and park in the neighborhoods a block or two down. You can follow their Instagram for updates to the menu and for announcements on fun events they are hosting.
3. Moniker General
This coffee shop is located in Liberty Station. It can be found in a huge warehouse that is part coffee shop, part bar, and part store. The regulars are all very young and hip, adding to the cool vibe Moniker hosts. This coffee shop is on the pricier side, but it is delicious, and always has plenty of room. The location is unbeatable, as it is right across the street from the Liberty Public Market, which is a great place to grab some food as well.
4. Copa Vida
This coffee shop is located in downtown near PetCo Park. This is a great place to go if you are looking for great coffee in a new location and a more fast paced environment. Though this location is big, finding a table can sometimes be difficult, especially on weekends. However, the coffee is excellent and it is near some great restaurants and sight-seeing locations.
5. Parakeet
This La Jolla café is home to some delicious coffee, but is much more than a coffee shop. Not only is Parakeet aesthetically pleasing, but it serves delicious healthy food and yummy desserts. It's located in one of the classiest and most beautiful locations in San Diego. Parking in La Jolla is difficult, but Parakeet is worth it.
The next time you and your friends think about heading to Starbucks, swing by one of these locations instead. Not only will they have new drink and food options, but they also have the more relaxed homey vibe that Starbucks lacks. Try all of these locations and find your new go to coffee place in San Diego!
---
---
Related Articles