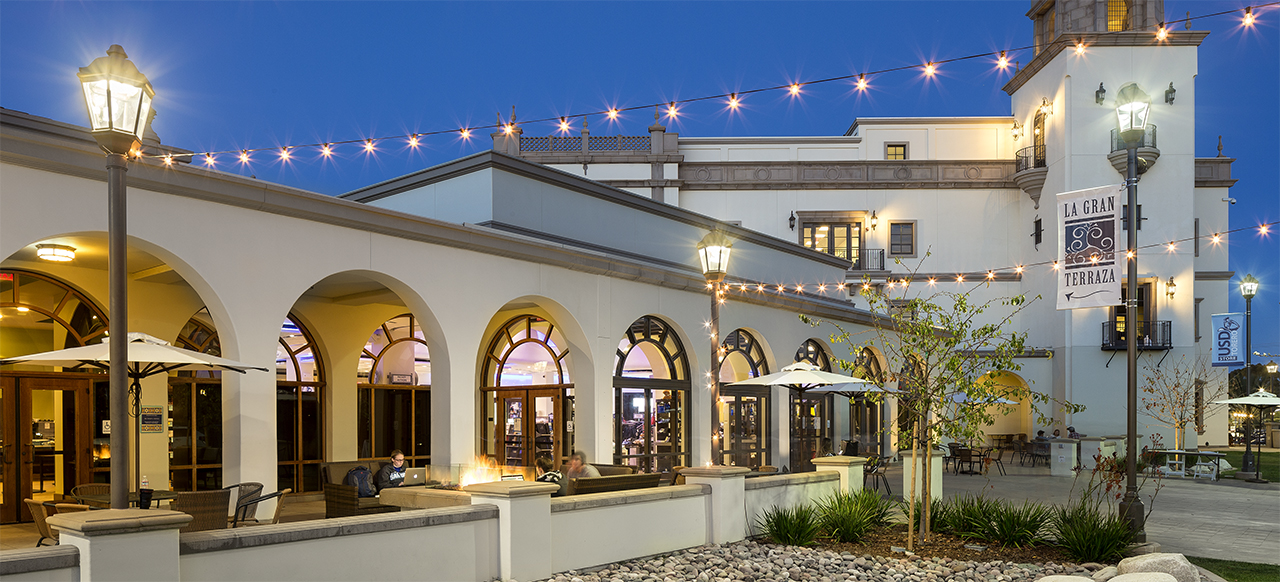 Dorm life at USD is similar to the stereotypical experience that most people imagine when they think of college. The rooms are small, the communal showers are muggy and the laundry machines are often full. However, there are many tips and tricks to figuring out what the best dorms on campus and how to secure yourself a sweet spot!
1. Choose your LLC based on the dorm you want to live in
A unique aspect of USD is its LLC program. LLC's are "Living Learning Communities". There are five LLC options on campus: Illuminate, Cultivate, Collaborate, Advocate and Innovate. Each LLC corresponds with a different dorm. When choosing your LLC, make sure that the LLC is located in a dorm that you would prefer to live in. These rotate each year or so, so be sure to double check when registering!
2. Camino and Founders
Camino is an all male hall that connects to Founders, an all female hall, on a bridge. These dorms are located at the center of campus, and are a short walk to all of the classes. These dorms are all double and triple rooms and have communal bathrooms and a laundry room in each. The laundry rooms often have open machines. A downside to this location is that it is separated from a majority of the freshman community.
3. Missions A and B
In the valley, one can find the Missions A and Missions B dorms. These dorms are made up of many different buildings and they host a majority of the freshman class. However, these dorms are a good walk away from classes..the farthest building on campus is a mile away! These dorms also share a laundry room in a separate building, Missions Crossroads, so it is a bit of a hike to do a load of laundry. Missions B has single and double rooms, and Missions A offers suite style living with bathrooms, hosting 4 to 8 students.
4. Maher
Maher is in the center of campus as well and shares a building with the campus coffee shop, Aromas. Maher hosts double, triple, and quad rooms. These rooms have private bathrooms, and if you are lucky, an ocean view! Maher has laundry machines on various floors and has elevators. Maher, like Camino and Founders, is a short walk to food and classes.
5. Make friends with your RA
Being friendly with your Resident Assistant will make your whole dorm experience more enjoyable. If you are playing music too loud or violating quiet hours, an RA has the ability to write you up or fine you, but they are less likely to do so if you have been friendly in the past. The RAs at USD are not all necessarily strict, but many freshman get written up for loud music or too many people over too late. This is way less likely to be an issue if you make a conscious effort to smile at your RA in the halls and say hi around campus.
All in all, dorm life at USD is pleasant. Dorms are not ideal, but the experience is unforgettable. Your freshman year floor-mates will be your friends throughout college and you will enjoy living steps away from your best friends room. Enjoy the time you have in the dorms while you can, it will be gone before you know it.
---
---
Related Articles