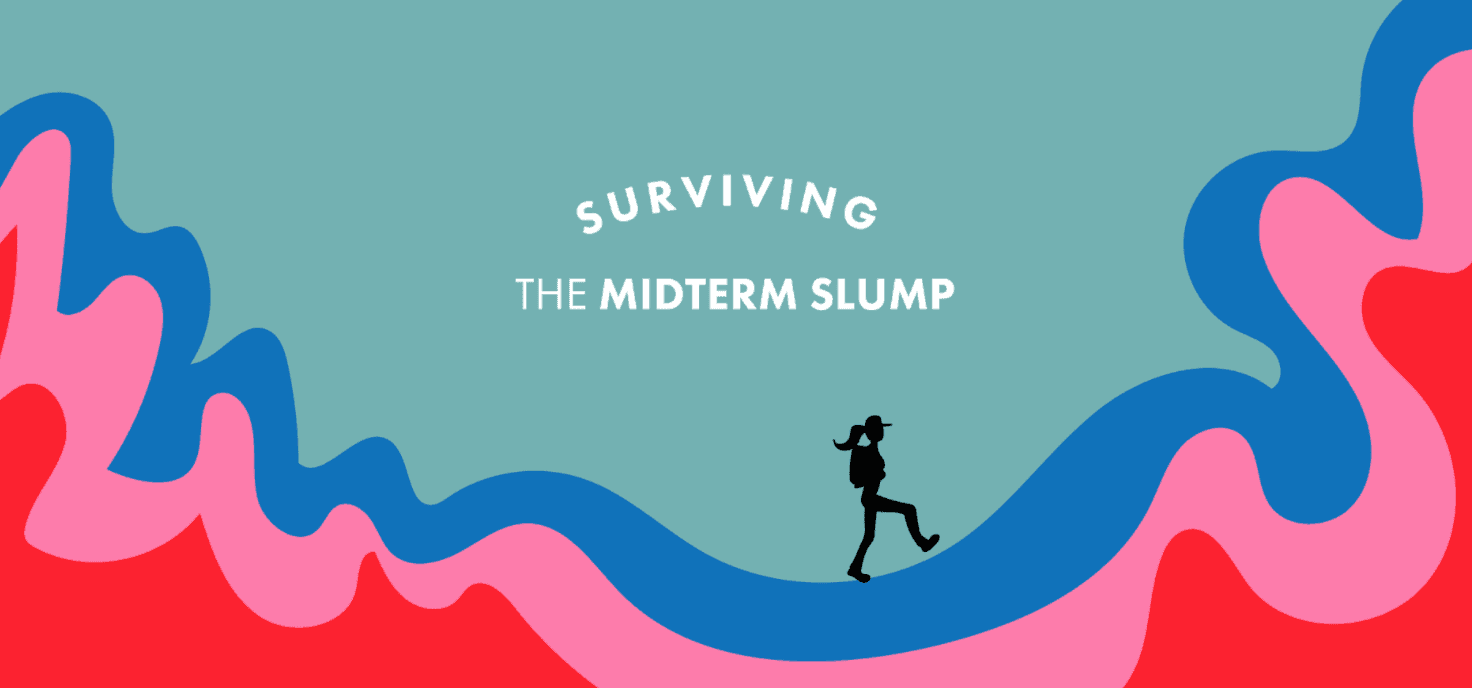 We all hit that point in the semester where skipping multiple classes in a week seems oh-so-tempting. No attendance policy? Even better, right? Hitting that mid-semester slump can put a damper on your assignments and overall organization as a student. In order to keep your schedule on track and boost your motivation, there's a few tips you can integrate into your daily life.
1. Visit the USF library.
Committing time to studying can seem like a drag in comparison to going out throughout the week or watching Netflix. But, even incorporating a few hours at the library during the week can help motivate you to push through and get those assignments in on time. The fifth floor is a quiet floor, with newly renovated seats and rooms with outlet stations so you can get settled and get stuff done. Studying hard doesn't seem so taxing when you have a nicer atmosphere to work in, with no other distractions to keep you from your studies.
2. Find a study buddy.
Whether it's a roommate or classmate, finding a designated someone to help motivate you to study can help start healthy study habits and promote a balance between your work and social life. Set dates to go to a coffee shop to study or even send a text to make sure you're both on track with your assignments. You can also ask your partner how they're doing on their assignments and promote positive reinforcement! Soon, you will see yourself finding motivation from within and be able to have solo study sessions with ease.
3. Create study playlists.
Music can be the key to getting anything done. When you're being serenaded by your favorite band, time flies. Incorporate some of your favorites into your study life! You can incorporate some of the more upbeat songs or something more mellow, depending on what helps you focus. Even instrumental music might help!
4. Set reminders.
This may seem tedious, but trust that even having a small notebook or writing notes in your phone to check up on Canvas for your due dates can be a huge help. If a professor notes an important deadline in class, write it down somewhere, even your hand if that's your thing! This way, when you are feeling the slump and forget about some of your assignments, you have them organized and ready.
5. Treat yourself!
We all fall victim to the mid-semester slump at least once in college. Keeping your motivation up by doing the things you love and not restricting yourself of fun helps all the more. Grab a smoothie from the Marshall Student Center food court, a cup of your favorite coffee from Starbucks, or whatever you need to get your gears grinding. Having a snack or taking a walk as a break can keep you motivated and prevent you from the slump.
Don't fret if you lose motivation. You can always bounce back, and even visit your professor's office hours to communicate your concerns! They are happy to help, and that is why they are there. Never give up!
---
---
Related Articles