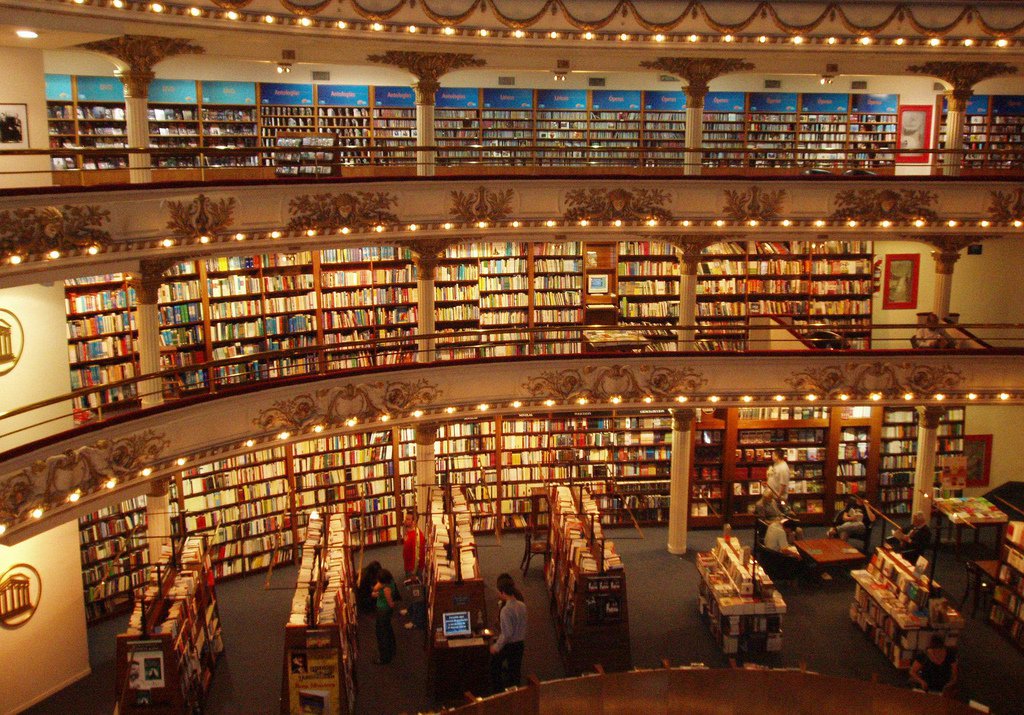 The University of Southern California has definitely ranked high on the list of schools with beautiful campuses. But did you know about all of the beautiful hidden study spots at USC? Ditch your typical boring library desk and hunt for these unique spots the next time you need to study at USC!
1. Wallis Annenberg Building
This is one of the newest buildings at USC and one of many students' absolute favorite places to study. There are 4 floors of study spots, but a favorite among all is the digital lounge on the third floor. Comfy couches and cozy window seats are where you'll find many students working away during the week.
2. Archimedes Plaza
If you aren't a Viterbi student, chances are you've never wandered over here. When the weather is nice, which it always is in California, pick a shady table to do some work as you listen to the sounds of the fountains nearby.
3. Literati – Nazarian Pavilion
This hidden gem is located right behind Doheny Library. Walk through a small gate and you'll find a secluded courtyard and a great cafe called Literati. It's a great place to hide away, sip some coffee or tea, and get some homework done.
4. Popovich Cafe
Located right next to Popovich Hall, this cute place is quiet and relaxing. Grab some food and get some work done away from the hustle and bustle of the popular university study spots.
5. Robert Wood Plaza
If you're more of a curl up on a couch to type an essay kind of person, then this plaza is for you. There's usually no one here because it can be tricky to find. It's located right behind Heritage Hall, and right next to the Brittingham Intramural Field.
6. Fireplaces Near Robert Wood
There's no other way to describe this other than the "spot with the fireplace" on campus that everyone talks about but barely anybody knows where it's actually located. Once you're in the Robert Wood Plaza, walk towards the athlete's dining hall and go up a small ramp. It'll take you up to a secluded place with tons of couches and, of course, a fireplace at the end! Definitely a good place to grab some hot cocoa in the winter and study for finals by the fire.
7. Mudd Hall
This houses the philosophy library, which is a great place to study for those who enjoy the old classic library look. Adorned with stained glass windows and creaky floorboards, this place is for those who like it to be super quiet. Like really quiet.
8. Price School of Public Policy Cafe
Located right across from Popovich Hall, this quiet study spot has a cafe and outdoor sitting areas. It's usually shaded since it's between two buildings, and is usually never busy due to its secluded location.
9. Old Annenberg Balcony
Because this is the Old Annenberg Building, it's usually pretty quiet. It's nice to grab a table under an umbrella and work outside on this second story balcony.
10. Law School Cafe
This is a super hidden cafe in the basement of the USC Law School that apparently also has some of the greatest coffee on campus. Usually filled with upperclassmen, this is a great environment to study while eating some food or sipping some coffee.
---
---
Related Articles