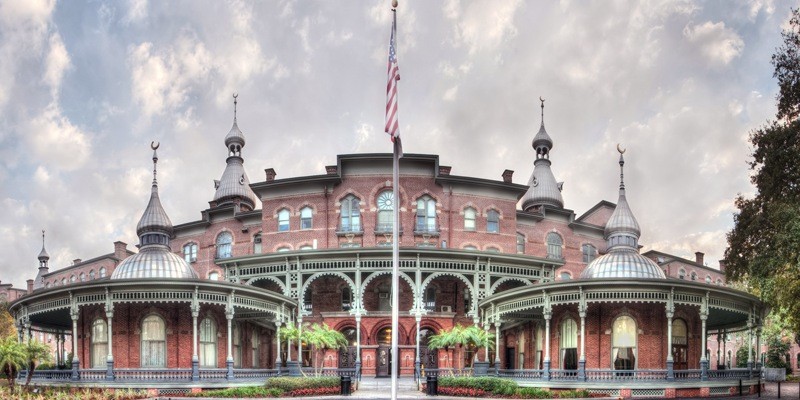 1. The jock
You'll know you met the jock when you see them. They're always walking around campus with a backwards baseball hat, Nike apparel, and water bottle in hand.
2. The frat boy
Oh the typical frat boy. You'll spot him with his fraternity t-shirt walking around campus with all of his brothers everyday. You'll hear him talking about how sick their party was last weekend. If you get paired for a group project, you'll probably just be talking about greek life.
3. The srat girl
The sorority girl is easy to spot, chances are she'll always be surrounded with her sisters and super bubbly. She'll most likely be wearing a T-shirt with her letters and a cute design, after all, who doesn't love comfort colors?
4. The teacher's pet
We all hate the teacher's pet. They're always the first to raise their hands in class and talk the professor's ears off. You often times wonder when they'll stop talking, or wonder how they are able to retain all that information when you're usually sitting clueless in class…
5. The beach bum
Living in Tampa, it's hard to stay away from the beautiful beaches not far from campus. I've met a bunch of people who completely fit the term "beach bum" and seem to go every weekend. You'll always see them looking super tan or in their bathing suits, ready to hit the beach each weekend.
6. The hammockers
Every time you go to Plant Park, you'll see numerous people hanging around on palm trees in their hammocks. You're likely to see the same people each time in a hammock, either taking a nap or completing their homework on their laptops.
7. The pool-goers
Let's face it, having a pool on campus is awesome. However, you start to wonder when these people ever have class, or if they ever have homework to be doing instead of seeming to be on the nonexistent tanning team…
8. The hardcore studiers
UT has some pretty difficult majors to pick from. I see the same people in the numerous study areas UT has to offer. These "studiers" pull frequent all-nighters and lock themselves in study rooms on campus until all hours of the night.
9. The gym rat
Shoutout to the people who dedicate their time to fitness and being healthy. It's not hard to spot the gym rats on campus, who always seem to be in a UT t-shirt, sneakers, and carrying a water bottle around campus. You sometimes start to wonder if they even own clothes that aren't for working out!
10. The people who seem to live at Starbucks
There are some people who live for Starbucks. Luckily, there are many study rooms and classrooms for students to study in. Starbucks is a super popular spot to study, and I can count on seeing the same people there every time I go.
---
---