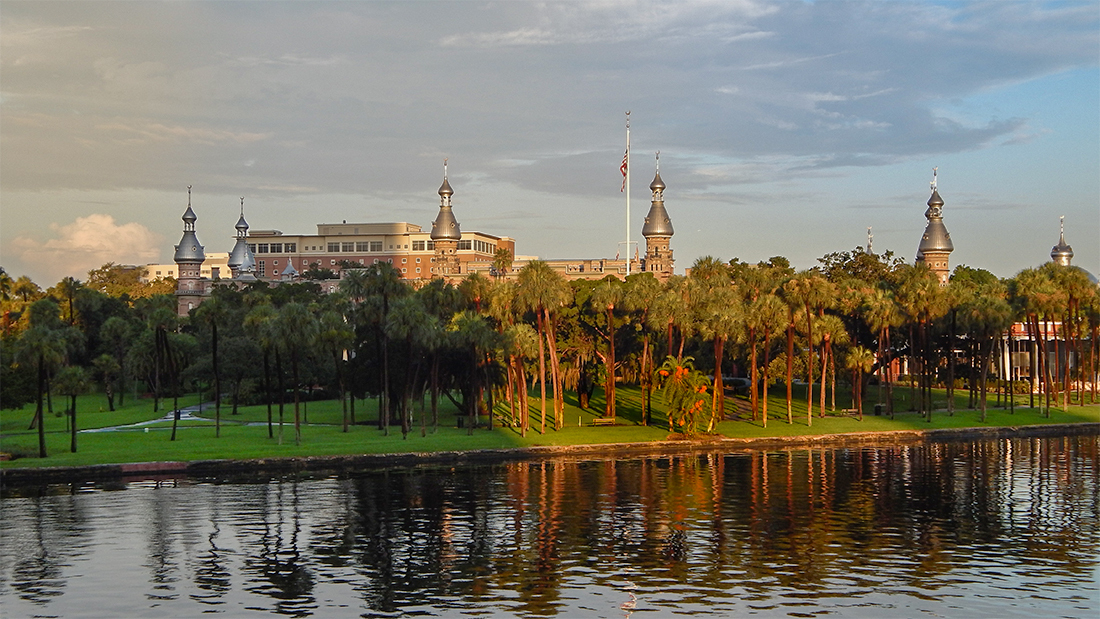 1. Go to the pool.
I mean obviously, this is basically just a given.
2. Rent bikes from campus.
It is almost always beautiful outside, and you can rent bikes for free right from campus. You can ride around campus, on Bayshore Boulevard or down the street to get groceries.
3. Go to Hyde Park.
Here you will find good food and snacks and is overall a cute area. It's not too far from campus and definitely worth checking out!
4. Hang out in Starbucks.
Let's be honest here, who in the world doesn't like Starbucks, especially college students? There's a two-story Starbucks right on campus where you can either study or just hang out with your friends.
5. Lay out on the docks by the river.
One of the prettiest places on campus is definitely the docks behind the Riverside building. You have a perfect view of the river and it is a perfect spot to get a tan or do homework.
6. Hammock in Plant Park.
You are almost always guaranteed to see at least one person hammocking at all times in the park. It is a perfect spot to lay down and relax, listen to music or stack hammocks with your friends.
7. Take a walk or run on the Tampa Riverwalk.
The Riverwalk is a path where you will always see people walking, running, or walking their dogs. It is super scenic and awesome to see the river and the buildings in the city, especially at night.
8. Take the DownTowner places.
The DownTowner is a free transportation service that will take you places within a certain range of Tampa. It's free, so why not hop on and let it take you to all different places throughout the city you live so close to?
9. Visit Puppies Puppies Puppies.
College can be stressful sometimes, and this puppy store has some of the most loveable dogs ever. You can go and hangout with them whenever you want for however long you want, and they'll be sure to brighten your day.
10. Get involved in sports.
Campus is packed with things to do, such as basketball, tennis and volleyball courts. Get your friends together and gather teams to play.
---
---
Related Articles